FREE WEBINAR ON INTRODUCTION TO FOREX TRADING BY ACCESS DIRECT MARKETS (PHILIPPINES)
About this event
We are pleased to invite you to our FREE FOREX TRADING WEBINAR!
In this webinar with Coach Tariq, we will learn about the basic and necessary realities in Forex trading, specifically the following:
☑️ Rules in currency trading
☑️ Realities of a trader's life
☑️ Trading with your mobile phone
☑️ The market structure and the role of the broker
☑️ Truths and myths of the Forex trading industry
☑️ Limitless possibilities in Forex trading
About the Event Speaker
Our speaker is the Founder of Limitless PH Trading Academy, Forex Trader and Coach Tariq Tensuan. The Access Direct Markets Philippines is proud to be a partner of Limitless PH Trading Academy, a strong and steadfast organization, dedicated to bringing Filipinos well-deserved financial literacy, specially on global market phenomena, risks and opportunities.
REGISTER NOW while slots last and we'll see you there!
FREQUENTLY ASKED QUESTIONS (FAQs):
1. How do I access the webinar?
Upon registration, you will receive a Zoom link with a password that only registered participants can use. This will be your access to the webinar.
2. What do I need during the webinar?
To have the best learning experience during the webinar, please make sure you have a laptop, stable internet connection, pen and paper for taking notes, and a ready span of attention for the entire two-hour session duration.
3. How can I contact the organizer with questions about the webinar?
You may contact us directly by sending us a message on our Facebook pages at Access Direct Markets and Global Markets Eruditio.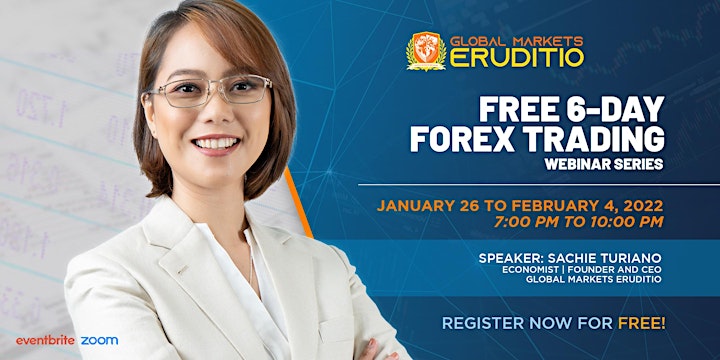 Organizer of A Beginner's Guide to Forex Trading
Access Direct is a retail broker that offers multi-asset trading in premium trading conditions and support. Assisting investors and traders to use the multiple asset classes under a cross margined arrangement which offers a great convenience and efficient use of investor capital. Access Direct offers an innovative and user-friendly Multi Asset platform offering Shares, FX and CFDs, Futures, ETFs and US equities. Striving to offer the finest spreads compared to our competition in all asset classes, so the convenience is also packaged with exceptional pricing and strong execution.
Access Direct Markets Ltd is Licensed and Regulated by the Financial Services Commission, Mauritius. Lic no. IQ15000020. The Chinese version of this website is for reference only. In the event of any difference between Chinese & English version of the Website, the English version shall prevail. HIGH RISK INVESTMENT NOTICE: Transactions in CFDs and FX, futures and leveraged foreign exchange carry a high degree of risk therefore should only be undertaken with risk capital. The amount of initial margin is small relative to the value of the CFD, futures contract or leveraged foreign exchange transaction. Hence, these transactions are highly leveraged. A small market movement will have a proportionately larger impact on the funds you have deposited or will have to deposit; this may work against you as well as for you.