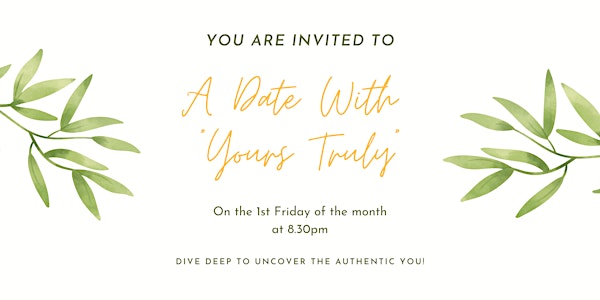 A Date with 'Yours Truly'
Have you ever planned a time just for yourself? To uncover who you really are and live the life that you love?
About this event
A date with 'Yours Truly' - Singapore
"Please, keep looking. Not for a person, but for your passion, your dreams, your happiness, yourself." - Unknown
About this event
* Are you looking for ways to love yourself and the life that you have?
* The purpose is to set that time and space to reconnect with yourself on a deeper level.
* Having that self awareness will help you find your passion in life.
* Using art to uncover the authentic YOU.
So come join us online to understand yourself more because you are worth it!