Discover the different facets of Le Corbusier, a day of his life and the ideas that help shape the world we see and are in today.
About this event
« Le matin, à la peinture, l'après-midi, à l'autre bout de Paris, architecture et urbanisme. »
Born as Charles-Édouard Jeanneret-Gris on October 6, 1887, in La Chaux-de-Fonds (Switzerland) Le Corbusier is a French architect, designer, painter, urban planner, writer, and one of the pioneers of modern architecture.
When the first issue of "L'Esprit nouveau" (new spirit) was published, Charles-Éduoard Jeanneret-Gris took on the pseudonym Le Corbusier, as an alteration of his grandfather's last name, Lecorbésier. This allows him to create a persona that would separate his writing from his work as a painter and an architect.
In partnership with his cousin Pierre Jeanneret, Le Corbusier would put his theories into practice in several projects, always combining aesthetics with functionality, such as in the Villa Savoye.
In 1930, he obtained French nationality and married Yvonne Gallis. During this period, Le Corbusier reformulated his theories on urbanism, publishing them in "La Ville Radieuse" (The Radiant City). In the Radiant City, he abandoned the class-based system, assigning housing based on family size rather than economic position. The publication also gave him an opportunity to re-evoke the essential elements of his architecture and urbanism: sun, space, greenery - essential conditions for man.
After the devastating war, Le Corbusier proposed his "Unités d'Habitation", and built the Cité Radieuse in Marseille. He continued his publications with Le Modular (1950), a presentation of modern architecture based on the Golden Ratio.
Le Corbusier, an internationally recognised luminary who had a profound impact on the 20th century, had 17 of his buildings classified in the UNESCO World Heritage List. On the 27th of August 1965, he died of a heart attack, in Roquebrune-Cap-Martin.
The exhibition is organized with the support of La Fondation Le Corbusier and in conjunction with Archifest 2021.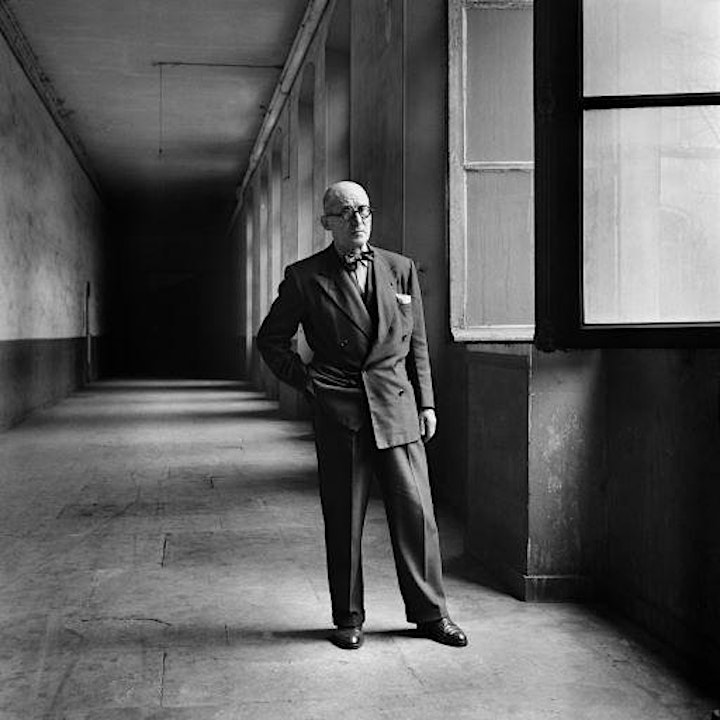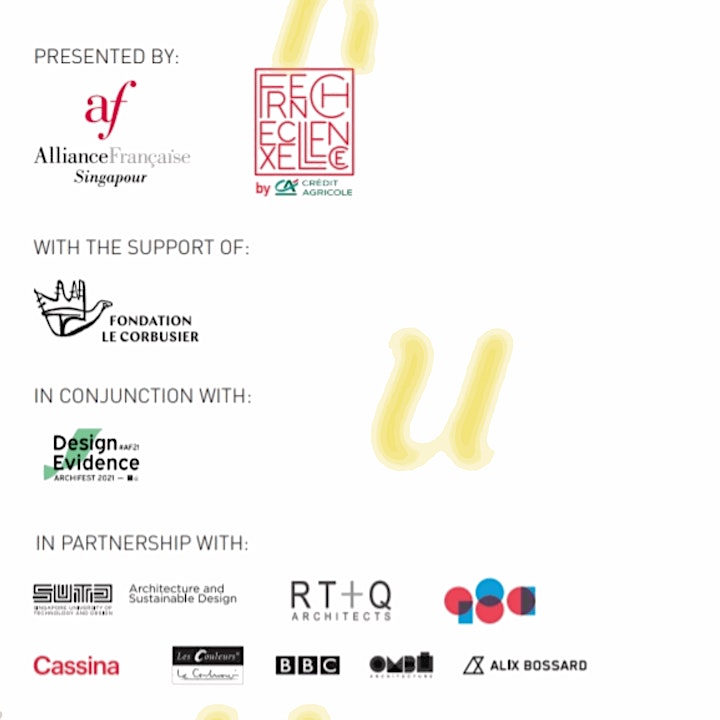 Organiser of A Day in the Life of Le Corbusier
Alliance Française de Singapour is a non-profit educational and cultural organization, affiliated to the international network of Alliance Française. With more than 800 locations in 132 countries, the Alliance Française is the world's largest network of any cultural association that serves and gathers worldwide a multilingual and multicultural community of Francophiles.