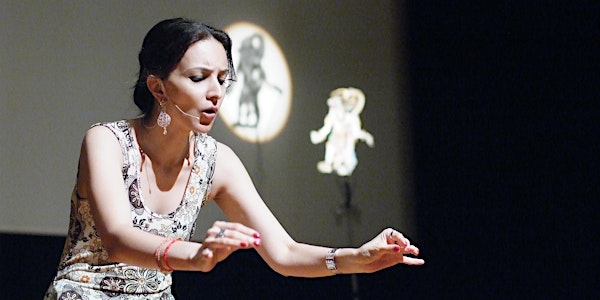 A Lighter Side of History - A Deepavali Tale: A Storyteller's Private Collection by Kamini Ramachandran
When and where
Location
National Museum of Singapore, Gallery Theatre, Basement 93 Stamford Road Singapore 178897 Singapore
Description
A Lighter Side of History - A Deepavali Tale: A Storyteller's Private Collection by Kamini Ramachandran
Deepavali, the festival of lights, is celebrated every year by Hindus around the world. In this edition of A Lighter Side of History, organised in celebration of Deepavali, master storyteller Kamini Ramachandran will share the story of The Ramayana, the ancient epic at the heart of the festival. Participants will be treated to an exclusive viewing of her private collection of Ramayana artefacts, such as antique story cloths and vintage shadow puppets, which reveal The Ramayana's influence on arts and culture. The talk also includes a simple flower garland-making activity.
About the Speaker

Kamini Ramachandran is a storytelling artist whose grandfather told her stories from the great Indian epics as she was growing up. With a strong repertoire of folktales, myths and legends from Asia, she has travelled to festivals around the world, where she shares her stories with audiences far and wide.
A pioneer in the storytelling scene, Kamini performs, teaches, directs and produces all things storytelling. Through MoonShadow Stories, she has produced World Storytelling Day in Singapore since 2005 and organised storytelling events for both adult and family audiences.
A highly respected artist educator, Kamini nurtures emerging talents through her Young Storytellers Mentorship Programme. She is also the founding director of the non-profit organisation The Storytelling Centre Ltd and creative producer of StoryFest Singapore.
About A Lighter Side of History
A Lighter Side of History celebrates Singapore's diverse multicultural heritage, from food and dress to the different languages and customs passed down over the years. Featuring a range of fun and engaging hands-on workshops, talks, performances and demonstrations by heritage experts as well as collectors and practitioners, A Lighter Side of History is designed for everyone, from beginners to history enthusiasts.