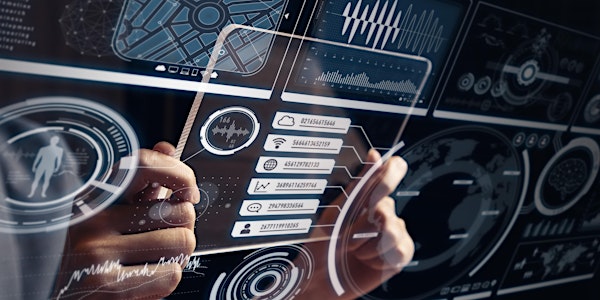 A Roadmap for a Successful Digital Transformation Journey
Jakarta Standard Time 8:55 AM-11:10 AM (GMT+07:00)
When and where
Location
JW Marriott Jakarta; JW Meeting Centre, Level 2 JL. Lingkar Mega Kuningan Kav E 1.2 No 1&2 12950 Jakarta, Daerah Khusus Ibukota Jakarta 12950 Indonesia
About this event
Strategising data management and digital infrastructure to boost the digital economy
Sound data and data-driven insights allow both the public and private sectors to understand needs, demands and trends. Such inputs allow policy- and decision-makers to find ways better serve citizens and clients. As with countries across the globe, Indonesia, too, will significantly depend on a robust data strategy.
Long recognising the value of data and analytics, the government is actively exploring how it can manage its data to its fullest potential through the Satu Data initiative. To produce accurate, up-to-date, integrated, and accountable data, Indonesia intends to create an easily accessible platform and share between central and regional agencies to boost the economy and deliver citizen services effectively.
While national digital transformation was in place well before the pandemic, digitisation began to accelerate when organisations began intensely scaling up the available digital infrastructure in 2020 to continue to deliver in the face of restrictions and lockdowns. Having experienced its effectiveness, digitisation remains a priority in 2022, with industry and government depending on it.
Several laws and regulations have been put in place in recognition of the importance of providing a framework and protection for digital transformation. These restrictions primarily address data residency rather than the actual solid blueprint for the transformation journey.
However, with the emergence of the need for integrated data, people need capable technology that can collect, sort, assemble and analyse data to empower quick decisions from siloed and unstructured data.
Robust strategies for data transformation
Data is needed everywhere, but it is only an asset if it is accurate, accessible, clean and trustworthy enough to be used. Its proper management allows people to easily track, manage, and make decisions, which is fast becoming the norm in the hybrid work era, as the pandemic has brought significant changes in culture and perspective across the world and, no less, in Indonesia.
While the Satu Data repository can be an excellent secure single source of truth, other diverse valuable datasets can be vulnerable. Hence, the need for organisations to build a quality database and to offer organisations crucial guidance to provide better citizen experiences.
In the current landscape, being digital-native is essential to meet the demands as its architecture allows for rapid and flexible responses. However, the tremendous demands for services any time, anywhere, on any device are the critical challenges that need to be handled.
Cutting-edge developments present a chance to enhance the user experience. Adoption and embracing of technology can help agencies keep up with rising expectations along the journey. Moreover, it is essential to get the users involved early so they can co-design and develop a solid blueprint that would attain the goal of comprehensive and inclusive digital transformation.
Cognitive infrastructure for digital process
The Indonesian government and organisations can ill-afford legacy infrastructure to be a roadblock to transformation and progress. With the appropriate setup for technology, services and profitability can be improved; adaptability and scalability ramped up and teams can respond more quickly and securely.
The Satu Data initiative intends to gather diverse data to create better insights for citizens, so critical cognitive infrastructure is essential for efficient data storage. Data needs to be in the right place, protocols and systems need to be established and security has to be deployed to ensure that accurate and actionable insights can be derived in a meaningful timeframe.
This implies that digital infrastructure itself must be nimble, with many factors to consider in the ideating and design stages. Organisations must begin by imagining the big picture and construct a roadmap through a series of incremental phases and iterations. Finally, it is crucial to review predetermined routes to see whether better alternatives and solutions to build Indonesia's digital transformation emerge along the way.
OpenGov Asia is pleased to invite you to an exclusive OpenGov Breakfast Insight that aims to provide the latest information on adopting cloud systems and cloud-based technology. This is a closed-door, invitation-only, interactive session with top public sector leaders from Indonesia.
OpenGov Breakfast Insight are concise, to-the-point, strategic-level discussions designed to bring learning to the highest level! The unique proposition of an OpenGov Asia Breakfast Insight is the integration of cutting-edge insights from our expert speakers and interactive discussion among the participants.
Creating a solid blueprint is the key to the digital transformation journey. Come join us and learn!
Transforming organisations through data management
Building reliable, resilient, and secure data
Adapting to digital processes and accelerating digitalisation
Efficiently implementing modern data solutions
Modernising organisations to swiftly adapt to change
Who should attend:
Chief Data Officers
Chief Information Officers
Chief Innovation Officers
Directors of IT
Directors of Data
Heads of IT
Heads of Data