Description
中国A股和香港股市初学者入门
你是否有感觉到新加坡的股票走的很慢?
你是否知道香港股市和中国股市与新加坡股市比较起来更加活跃.现在用互联网来交易,可以交易海外市场即方便又便宜.
你可以用POEMS 2.0这个平台交易香港和中国股市, 并且可以享有促销活动的佣金折扣**
阻止许多人去交易的一个问题是"恐惧",害怕搬到未知的领域。大多数时候,它是缺乏知识造成的恐惧。好消息是,这个研讨会将会给你所需要的基本信息,如何在不稳定的市场生存, 在最短的时间内你可以立即运用你学到的东西。
中国第一次开放深港通是机会吗?现在是时候了解中国市场!
深港通什么时候开始?5 December 2016, Monday 0930hr Singapore timing!
在这个课程里,您将会学习到:
中国股市纳入MSCI指数的影响
深港通获批准后,应该看那些股票?
怎样获得免费的及时股票价钱?
在那里读免费的股票分析报告,金融分析师的研究报告和股票推荐
单独各股的股票分析
如何用差价合约(CFD)来交易中国和香港股市股票
克服对未知的恐惧,你必须获得知识,了解市场,风险和机遇,对于外国股票交易是十分重要的。
这堂课是专门给你的,不要让你的畏惧占领了你通往成功的投资者的道路!
Event Details
Dates: 9 Dec 2016, (Friday)
Venue:

Level 7,

Seminar Room

, Raffles City Tower, 250 North Bridge Road

Time: 7pm - 9.30pm

Fee:

Free Admission

Chinese Seminar (华语讲座)
Directions:
Raffles City Tower is above City Hall MRT (Exit A).
Please use the Raffles City Tower (North Bridge Road) visitor entrance. Collect a temporary access card to the office building from the lobby.
Click here for Raffles City Tower Location Map
Car Parking is available at Raffles City Tower: $3.00/entry from 6pm.
For further enquiries, please contact 68121540 or email JurongEast@phillip.com.sg
Speaker Profile: Mr. Caleb Gan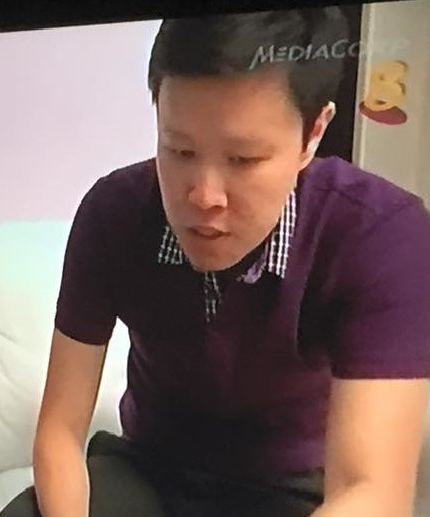 As a graduate from the University of London (UOL) with a Bachelor of Science (Hons) Caleb Gan began pursuing his dream of being one of the country's leading traders early on in 2005. Through setbacks and a broad learning curve, Caleb realized the importance of proper coaching and instruction. It was this realization and his eventual success in the market that led him to co-founded the ART Stock Trading System.
In 2010, Caleb became a remisier at Phillip Securities. The very next year, Caleb began coaching others to become successful in the stock market and conducted well over 100 seminars. His passion for trading shows in everything he does and the investors he shares his knowledge with.
In addition to a very successful trading career, Caleb and team have received many industry accolades including Top 10 CFD Award 2013 & Top CFD Specialist 2013 as well as the Best Performance Award 2014 from Phillip Securities. Just this year, Caleb and team performance and hard work paid its own share of dividends when he and his partner were featured in Singapore TV Channel 8's MoneyWeek.
Caleb Gan and team of experienced stock brokers provide Singapore investors with the tools they need to invest effectively and successfully. Why go it alone when you can have the full backing of Caleb Gan and team coaching you and teaching you the methods that will save you the time and hassles of venturing into today's competitive markets alone.
You can check out Caleb and team market view and clients services at www.facebook.com/ARTeamTradersClub
IMPORTANT NOTES FOR SEMINARS
Please note that under the Singapore Personal Data Protection Act (PDPA) 2012, Phillip Capital respect the privacy of all our customers and visitors, and are committed to safeguarding the personal information you provided to us. For the event registrations, you will be requested to provide your personal particulars, which include but are not limited to the following:
a) Full Name
b) Contact details, including telephone number/s and/ or email addresses
Please note that Phillip Capital Ltd will send out "Email Confirmation", Short Message Service (SMS), events / seminars via email to all registrants for all Phillip Capital events. All personal data held by Phillip Capital will be kept confidential, will not use and disclose to third parties.
Organiser of 中国A股和香港股市初学者入门
Since 1975, the PhillipCapital network has grown into an integrated Asian financial house with a global presence that offers a full range of quality and innovative services to retail and high net worth individuals, family offices, corporate and institutional customers.


Our comprehensive suite of financial multi products and services includes fund management, managed accounts, unit trusts, insurance planning, regular savings, contracts for difference, exchange traded funds, investment research, equity financing, property; and broking in bonds, securities, futures, foreign exchange, precious metals and commodities. Institutions can also benefit from our corporate finance and advisory services as well as information technology solutions.

With more than 3,500 employees and over 1 million clients worldwide, our assets under management totals to more than USD 35 Billion with shareholders' funds in excess of USD 1.5 Billion.

PhillipCapital (with headquarters in Singapore) operates in the financial hubs of more than 15 countries, with offices in Australia, Cambodia, China, France, Hong Kong, India, Indonesia, Japan, Malaysia, Singapore, Sri Lanka, Thailand, Turkey, UK, UAE, USA and Vietnam.
PhillipCapital provides market access to 25 global stock exchanges, round the clock trading assistance, online multi – currencies facility and Custodian services to take care of your trade settlements and corporate actions.