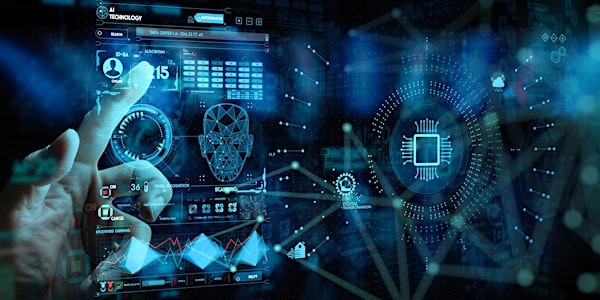 Accelerate, Innovate, Transform – Next-Gen Digital Service for Smart Nation
8.45 am to 10.15 am Singapore Standard Time, GMT +8
About this event
Leveraging Open-source innovation to modernise and transform mission-critical digital services for a great citizen experience
Progressive governments worldwide are engaged in large-scale digital transformation projects to change the way they operate and deliver better services to citizens efficiently and effectively.
But the dirty truth is: Most government digital transformation projects fail.
Research from the Boston Consulting Group (BCG), found, "Seventy to eighty percent of public-sector core-system modernisations either fail outright or are disappointments: they have budget overruns, missed deadlines, or fail to deliver expected functionality."
The question arises:
Why do so many agencies struggle with transformation?
What are the best practices to ensure successful digital transformation projects?
How to avoid pitfalls?
How can the public sector maximise the benefits of modern technologies and prepare for the future while avoiding the risks?
How to develop capabilities to respond to the immediate need to innovate and adapt operations processes and develop meaningful digital services? (especially in the post COVID era)
The Singapore government plans to spend up to S$3.8 billion on information and communications technology (ICT) procurement this year, targeted at transforming government digital services used by both citizens and businesses, and reengineering government digital infrastructure to support modern application development.
With the government leading the way, it aims to spur organisations to accelerate their migration to the cloud to be more competitive and at the same time deliver more agile and innovative products and services to the citizens.
The 2021 spend of S$3.8 billion will seek to improve citizen services, thereby increasing government efficacy.
Building a Solid Architecture to Support Modern Application Development – Key Elements of Successful Digital Transformation
Successful digital transformation efforts share five elements: leadership, product, development, architecture, and operations. Deficits in even one element can reduce the value of digital transformation programs or cause them to fail.
When building capabilities in each element, attention must be paid to people and processes as well as technology. Public sector organisations that build competencies in these areas can more quickly adapt to evolving needs and increase citizen's satisfaction levels.
A word of caution here, over time, enterprise applications can devolve into opaque, cumbersome, and slow to adapt to changes. These applications need to remain nimble and transformative, as long as there is a clear vision of the final state and the people, process, and technology changes to support it.
Digital Services for Smart Nation Citizens – Open- Source Innovation
Singapore's ambitious Smart Nation initiative is about harnessing technology to stay ahead as a global city and to improve lives and livelihoods for all. In recent years, regional economic and social factors have pushed the Singaporean government to a single conclusion - for the country to maintain its position as the leading Smart Nation in the bloc.
Digital transformation at this scale starts with each agency embracing and adopting change. To fully support the change, agencies rely on enterprises to guide them on their transformation journey through open culture, open practices, and open technology. Partners who have proven experience in application modernisation and cultural change underpin many digital transformation success stories in both the private and public sectors across the region.
Moreover, rapid digitisation causes tectonic shifts in citizen expectations. Many agencies are struggling to adapt to this accelerated change. As a result, many of them are aggressively pushing IT to cut delivery time, reduce cost and improve quality. Microservices architecture (MSA) has emerged as one way to address these challenges. MSA explains the new way of designing software applications as suites of small, loosely coupled independent services.
In the end, through a complete digital transformation and technologies, the public sector agencies can access a global ecosystem of ready-made solutions to add advanced features to their digital services, instead of trying to create a brand-new solution from scratch. Application testing and deployment can also be automated and done in real-time, speeding up the delivery of high-quality digital services to citizens and businesses.
So, what does a government agency need to assess and critically adopt to transform their digital operations and services to achieve better outcomes and serve citizens better?
OpenGov Asia is pleased to invite you to an exclusive OpenGovLive! Virtual Breakfast Insight aimed at imparting knowledge on how to optimise the IT infrastructure, drive successful digital transformation projects, modernise services, rapidly develop digital services to increase innovation and improve citizen experience.
The session helps delegates understand ways to overcome the barriers to change so that they can build high-performing teams and modernise application delivery, adopt cultural transformation delivery to enhance the public sector's capacity and capability.
We will be discussing:
Leveraging open-source technologies to drive sustained innovation in a digital government
Overcoming the hurdles to digital transformation and deliver agility with automation
Adopting best practices, processes, and culture to deliver applications faster for a great citizen experience
Responding to crises and building public trust through open-source technologies
Delivering higher quality services faster—while improving the security, stability, and privacy
Balancing differentiation and scaling in transformation initiatives
Building key capabilities needed to avoid transformation failures
Unlocking the secret to successful transformation projects
Innovating at the speed of relevance in the post-COVID era
Who should attend:
● Chief Information Officers
● Chief Transformation Officers
● Chiefs of IT Operations
● Chiefs of Digital and IT Infrastructure
● Chiefs of Digital Transformation
● Chiefs of Applications and Systems Development
● Chief Technology Officers