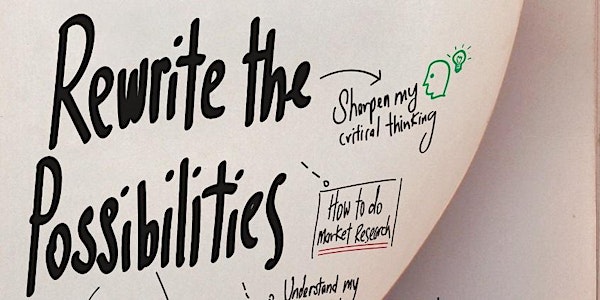 Accelerate Your Product for Commercialisation | The LLiBrary Lunchtime Talk
Discover how Innovation, Creativity and Entrepreneurship (I.C.E.) help drive commercialization of products and services in the marketplace.
About this event
About the Programme
Effective Go-to-Market Acceleration can bring about successful demand-side innovation and is a driver for Singapore's long-term competitiveness. This session shares a suite of initiatives to fuel such outcomes. You will learn how you can move your Minimum Viable Product (MVP or prototype) to a Minimally Marketable Product (MMP) or what the techies say, from a Technology Readiness Level (TRL) from 4 to 8. You will apply the process of creating a viable demand-side Innovation, facilitating Creativity and how to develop strategic Entrepreneurship (I.C.E) initiatives for effective commercialisation and acceptance in the marketplace.  
I.C.E refers to Innovation, Creativity and Entrepreneurship, which fuels enterprise growth. This talk aims to share the journey, reflections and lessons learnt from an innovator's perspective.
Spearheading I.C.E. is about seeking a real need in the market and creating values that deliver greater impact. It is about profiling users, designing and building a minimum viable product for a targeted group of users and the industry sector to attract early-adopter users, test the product idea and prove the value creation. Four Innovplus projects shall be narrated to illustrate the spearheading journey.
About the Speakers 
William Phay is a Chartered Engineer (IES), certified PROSCI© Change Management, a Senior Practicing Management Consultant and has over 7 IPRs (patents, registered design, trademarks). He exploits his IP knowhows in various stages of this IP Value Life Cycle. He is also currently pursing IP Law.
He has over 24 publications, won Innovation Prizes and Grants, commercialized his inventions, and has transformed companies into P&L. He has held several key positions (ED, VP, HOD, etc.) in government agency, IHL, MNCs and SMEs.
He is an Associate Faculty at Singapore University of Social Sciences (SUSS) and has been teaching for nearly 10 years in Strategic Management of Technology and Product/Services Innovation and Design. The courses he has developed include "Sustainable Design" for SIT and NTU, Case Study "Singapore Airline Premium Economy- Competitive Strategy and Brand Differentiation" for Civil Service Institute, etc. He has conducted Biz Model Innovation for SMEs and for an E50 winner.
Lynda Wee is a Specialist in Channel Value Creation, Design Thinking and Leadership Development at Bootstrap Pte Ltd. She advocates A.D.D. (Agility, Differentiation and Digitalisation) to transform businesses.
She serves as an Adjunct Associate Professor at the Nanyang Business School, Nanyang Technological University. She is a Fellow at The Chartered Institute of Marketing, United Kingdom and has held the Chartered Marketer Status since 2001. She is a Senior Practising Management Consultant. This certification allows her to support enterprise development services for SMEs with Enterprise Singapore's grant.
She was bestowed The Innovator Award (2000), The Enterprise Challenge Shield (2003) and the TEC Champion Award (2003) from the Singapore Prime Minister's Office for her innovation in piloting Problem-Based Learning in Tertiary Education. She led four SkillsFuture Singapore's innovation projects for innovating learning technologies in various industry sectors from 2018 to 2022.