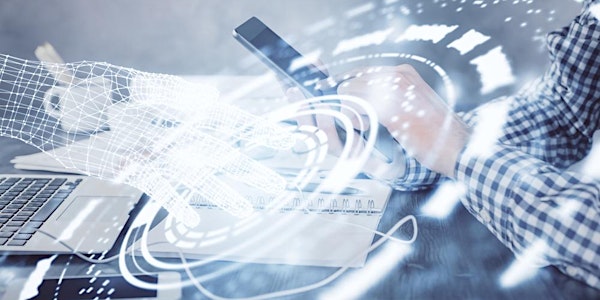 Accelerating Enterprise Digital Transformation Strategies
Singapore Standard Time 8:45 AM-10:15 AM (GMT+08:00) Thailand Standard Time 7:45 AM - 9:15 AM (GMT+07:00)
Refund Policy
Contact the organizer to request a refund.
About this event
Recalibrating the technological platform and strategy to optimise cost and workload
Today's enterprise requires insights on demand at any scale and in any location; data must be processed and analysed safely and securely from every edge environment to multiple clouds. Partnerships and platforms based on a consistent cloud experience across a hybrid landscape can guide enterprises through the next wave of digital transformation, providing the flexibility and agility required for data-driven business success.
To accelerate digital transformation strategies, enterprises should consider a neutral platform to enjoy flexibility, speed and agility, particularly the ability to easily scale servers, storage, compute and network capacity up and down based on demand.
Understandably, enterprise workloads require the agility of the cloud experience to be competitive. As a solution, instead of the traditional standard platform, the freedom in managing a neutral platform has become a requirement for customisation options.
According to HPE data, nearly two-thirds (63%) of enterprises plan to modernise or update existing mission-critical apps, with 46% remaining on-premises. This necessitates the use of custom applications to containerise enterprise operations rather than simply standardising using a one-size-fits-all approach.
It is evident that enterprises have made significant investments in digital transformation strategies, but very few have achieved sustainability, where the investment has resulted in savings that provide returns back to the enterprise. A strategy like this will prioritise budget management, capital conservation and cost alignment with the business.
Containerise and Customisation: The next big thing!
Take an open approach by leveraging technology that is flexible enough to accommodate specific focus while also being adaptable as business needs change. Adopting a flexible, open architecture allows enterprises to deliberately change directions and capitalise on opportunities that will contribute to digital sustainability and cost control while providing continuous improvement and upgrades in real-time.
Digital Flexibility: Art to Maximise Business Efficiency
Options implement a workload-optimisation portfolio to enable enterprises to maximise business efficiency and operational agility in a cloud-like experience. With a flexible enhancement option, areas such as virtualisation, database management, big data analytics, AI/Machine Learning and high-performance computing will better serve organisational interests.
Complexity on Multi-Cloud Infrastructure to Boost Performance
Enterprises must consider which applications and workloads are best suited for migration to the public cloud while leaving others on-premises for reasons such as enterprise inertia, data gravity, and legacy debt. Using multiple public clouds and mapping usage to individual businesses, applications, or workload requirements. The ultimate goal is to modernise with the right mix of hybrid cloud to optimise cost, performance, security and agility.
OpenGov Asia is pleased to invite you to an exclusive OpenGovLive! Virtual Breakfast Insight that aims to provide the latest information on the main factors that will recalibrate the digital transformation strategies towards sustainability and cost savings. This is a closed-door, invitation-only, interactive session with top enterprises leaders from Singapore, Hong Kong, Malaysia, Philippines and Thailand.
OpenGovLive! Virtual Breakfast Insight are concise, to-the-point, strategic-level discussions designed to bring learning to the highest level! The unique proposition of an OpenGov Asia Breakfast Insight is the integration of cutting-edge insights from our expert speakers and interactive discussion among the participants.
This unique session will present the latest research and case studies on the main factors that will recalibrate the digital transformation strategies to:
PROVIDE an improved and differentiated customer experiences
DEVELOP a competitive advantage, gain new market share, and drive revenue growth
OPTIMISE operations and generate new business opportunities
CREATE new innovative products and services with a strategic emphasis on digital
DELIVER frictionless data access regardless of whether it is in the public cloud, hybrid cloud, on-premises, or at the edge
SUPPORT open platforms and ecosystems that provide greater choice, repeatability, and flexibility for application and workload modernisation
Who Should Attend:
Chief Innovation Officers
Chief Information Officers
Chief Financial Officers
Chief Digital Officers
Chief Transformational Officers
Directors of IT