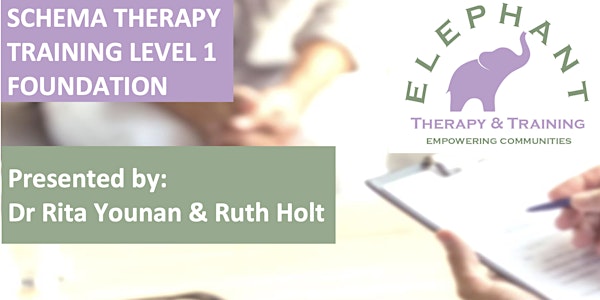 Accredited Schema Therapy Training Level 1 - Foundation
Chronic Mood and Anxiety disorders. This foundation workshop will help attendees gain an understanding of the Schema Therapy model.
When and where
Location
Copthorne Kings Hotel 403 Havelock Rd Singapore, 169632 Singapore
About this event
Focus of the course: There is growing research on the effectiveness of Schema Therapy for chronic depression and some early work on other treatment resistant mood disorder presentations. This 3 morning ONLINE workshop will cover Schema Therapy formulation and treatment approaches for working with these presentations, including case studies, demonstrations and opportunities to practice skills.
Specific topics include;
Schema Therapy models for Chronic mood disorders like Depression and Anxiety
Schema Therapy for other Chronic Axis I Disorders like OCD & Eating Disorders
Dealing with challenging client in session behaviours, like hopelessness
Experiential techniques to address early adversity and schema development
Assisting clients to build networks of support through behavioural pattern breaking
Schema self-therapy to avoid compassion fatigue
Facilitators are Dr Rita Younan and Ruth Holt, both Advanced Schema Therapists and Trainers in Individual Schema Therapy;
Ruth and Rita discuss the Vulnerability to Harm Schema a common schema found in Chronic Anxiety Disorders here:
DATES
Training is spread over a 2 day period and where there will be in between session tasks to consolidate learning. The dates and times are as follows:
DAY ONE: Tues 7th February 2023. 9.00am to 5.00pm
DAY TWO: Wed 8th February 2023. 9.00am to 5.00pm
Certification hours include: Didactic Hours 8, Dyadic Hours 5
Workshop 2 will immediately follow workshop 1.
All courses are fully eligible as accredited training workshops for those who wish to achieve full certification as a Schema Therapist.
Cancellation policy
Please note that if you wish to cancel your registration, the following rules will be applied:
Cancellations notified more than 3 months before the start of the event - 100% refund of the amount paid for the ticket (less administrative costs).
Cancellations notified 2 to 3 months before the start of the event - 50% refund of the amount paid for the ticket (less administrative costs).
No refund applies for cancellations with less than 2 months' notice.