Online Access session for you to stay active and healthy with your Body, Mind and Heart.
About this event
ACHIEVING PEAK PERFORMANCE
The power of peak performance can be achieved by anyone. Most of us have ambitious goals only to be disappointed by not having the commitment to follow through and succeed. Are we too distracted to focus on what matters? Is our need for instant gratification hindering us to fully pursuing what we want?
Self-mastery is the key to unlocking the potential from within. In this session, we will delve into our minds, emotions and behaviors to identify what are the triggers and levers to keep us focused. Learn how to stay motivated and accomplish what we want to achieve in life.
What you will learn:
Understand how the mind works and tools to unlock its potential
Explore the possibilities of self-mastery in different aspects of your life
Have a deeper understanding about your negative habits, thought patterns and how to transform them
Overcoming self-limiting beliefs and instilling new ones to empower yourself
Visualization techniques to help you stay connected to your goals
About Nabil Mattar
Nabil is the Head of Client Management in a global derivatives broker. He has a decade of experience in trading the financial markets and has been interviewed by popular media channels like Channel News Asia and Bloomberg. As a certified meditation practitioner, Nabil aspires to expand the teachings of meditation and mindfulness into the corporate world. He believes that everyone is capable and have limitless potential in manifesting the life they desire, and it starts with connecting with oneself. His mission is to inspire the world and help others fulfill their potential to be the best versions of themselves.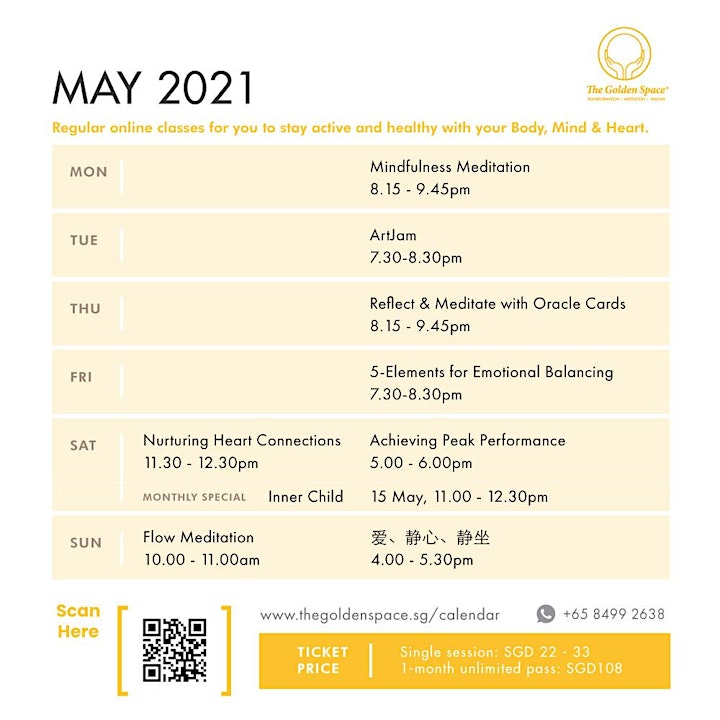 Date and time
Location
Refund policy