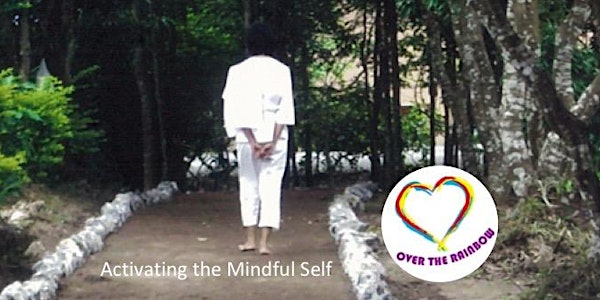 Activating the Mindful Self
Awareness Is not a concept at play. Rather, it is seeing the working of the mind. Uncover one easy way to do so in this workshop.
About this event
OTR You.th Matters Mental Wellness Festival 2020
Workshop #2 - Activating the Mindful Self
Give your mind something comfortable to focus on and reduce your racing thoughts...
Learn how to be aware of your emotions and thoughts, relax your body and release it to achieve - intelligent living and freedom. One practice is the lengthening of our breath, allowing the mind to "make space".
Our mind and body are inextricably linked. In order to "see" the mind, when one practices "slowing down" the body, the mind will also follow. Know how to do this -anytime and anywhere while walking, standing and laying down.
What you will need for the workshop (in the comfort of your home)
Space for some movement
your BREATH (:
See you there!
About the Facilitator:
Ms Yong Zhen
Aka "Teacher Ti", has over 20 -years of experience from 1992 in mindfulness and mediation practice, and attended intensive retreats from 1997.
Yong Zhen ran successful food and beverage business that had outlets in both Singapore and Malaysia, and retired from it in 2014. Mindfulness and Mediation helped in alleviating stress and anxieties during this time.
"In 2014, with the closure of my business, I pursued further studies. Sitting poorly, I developed slipped disc and sought help from 5 physiotherapists. It did not help much. Coincidentally, I bumped into an old friend who recommended and taught Qigong to me. I incorporated pilates and mindfulness practice with Qigong. In a short time, my lower back strengthened and the pain reduced tremendously. With (a) comfortable body, my mindfulness practice deepened.
In 2017, as I progressed over the years in (an) inward exploration, one of my learned teachers encouraged me to share my program - Activating the Mindful self".-
~ Paying Forward. Playing A Part ~
Our mental wellness services and outreach programs are made possible by volunteers, contributors, sponsors, donors and supporters like yourself!
If you wish to make a monetary contribution to Wholetree Foundation- Over The Rainbow, you can do so via: https://give.asia/campaign/you_are_not_alone#
If you wish to volunteer your time, skills or partner with us, please email us.
We look forward to connecting with you!
With love and light,
Team OTR