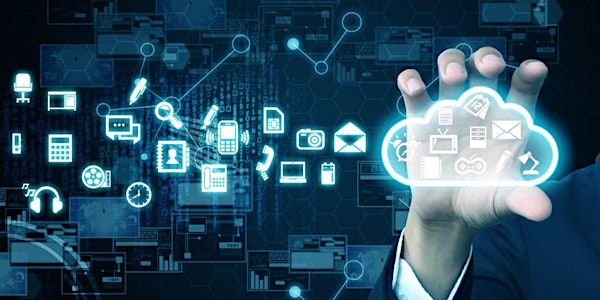 Adapting Inclusive Cloud Automation for Real Digital Transformation
Singapore Standard Time 9:45 AM-11:15 AM (GMT+08:00); Indonesia Standard Time 8:45 AM-10:15 AM (GMT+08:00)
Refund Policy
Contact the organizer to request a refund.
About this event
Accelerating innovative user experiences with automatic and intelligent observability
With the focus on the digitalisation of governments, new technologies that the public sector could utilise are being eagerly sought out. At the top of this list is cloud which, in fact, is one of the essentials for a strategic organisation.
Recent times have put even more pressure on agencies to usher in a seamless digital service experience for their constituents. In deploying a robust data strategy, avoiding common hazards for successful data integration is a no-brainer. Scalable cloud systems provide a way to adapt precise and actionable insights.
Adding software intelligence on top of that gives executives a solution to complex cloud issues.
As countries in the Southeast Asian region look to get back on track digitally, complications are bound to arise. This holds true for data analysis and data organisation, implying the need for recurrent troubleshooting and applications security such as DevSecOps.
Smarter services
The core indicator of an organisation's accomplishment lies in the effective, smooth delivery and uptake of its services. Achieving efficient results quicker requires autoscaling and auto-remediation which allows staff to focus primarily on better actions rather than zoning in on problems.
Citizens' expectations are moulded by the speed and utilisation of commercial services they are used to. Agencies must work hard to meet, and even exceed, the continually pressuring demands through a secure platform for the citizens.
Without a doubt, cloud computing, progress in performance management, and quick and safe application development for digital transformation provide organisations with the potential to work smarter and offer improved services – even under a tight budget.
Given the nature and complexity of the public sector, all resources and efforts may be compromised when there is a lack of transparency, accountability and interoperability in digital transformation.
To address this, applications should have observability that gives public agencies vital information on solutions instead of making them waste time looking for them. This works on all levels as executives and directors that head the agency will be able to have clarity, see the overall picture and grasp insights better.
Paving the way for the future
Cloud integration and automation, configuration, and management in one package have the potential to navigate complex systems to deliver the visions and goals of an organisation.
Countries with strong digital ambitions and robust strategies in the Southeast Asian region such as Singapore, Malaysia, and Indonesia are expected to continually evolve and adapt to the new systems and technologies that foster inclusivity, provide wider access to employees and citizens, as well as deliver a better overall experience.
OpenGov Asia is pleased to invite you to an exclusive OpenGovLive! Virtual Breakfast Insight that aims to provide the latest information on the benefits of a cloud-based model to enjoy cost savings and operational efficiencies. This is a closed-door, invitation-only, interactive session with top public sector leaders from Singapore, Malaysia, and Indonesia.
OpenGovLive! Virtual Breakfast Insights are concise, to-the-point, strategic-level discussions designed to bring learning to the highest level! The unique proposition of an OpenGov Asia Breakfast Insight is the integration of cutting-edge insights from our expert speakers and interactive discussion among the participants.
This unique session will present the latest research and case studies on how inclusive cloud services adaptation with software intelligence can:
Reduce the digital divide and increase adoption of digital services in Government Agencies
Easily build an observability platform that delivers answers and intelligent automation from data to drive cross-team collaboration
Establish smarter services to focus on empowered outcomes and insights
Introduce autoscaling and auto-remediation as solution platforms in public sector e-initiatives for secured digital transactions
Simplify complex cloud issues across the organisation
Who should attend:
Chief Information Officers
Chief Technology Officers
Chief Digital Officers
Chief Innovation Officers
Chief Transformation Officers
Chief Information Security Officers
Directors of Digital Services
Directors of Information Technology
Heads of Applications
Heads of Digital Transformation
Heads of Information Technology