Christmas is just around the corner! Instead of rushing to shop for gifts, why not make your own!
About this Event
Calling all advanced beginner crochet learners! Christmas is just around the corner and instead of rushing to shop for gifts, why not make your own? Take this opportunity to learn how to crochet functional yet beautiful drawstring bags that come in handy for storing necessities, plus it keeps the bag neat and tidy too. Handmade gifts are always well-loved by many!
What you will learn:
- Making the base to start bags and pouches
- Half double crochet stitches
- Create netting effect for the body of the bag
- How to switch colours
- How to create synching for the top of the drawstring bag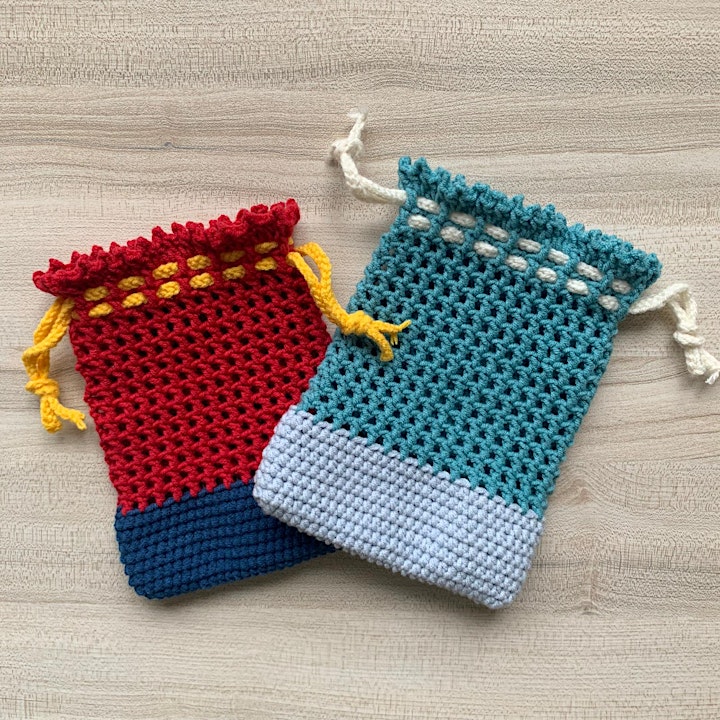 What to expect from the class:
Knowledge on combining different stitches and switching of colours in between the work. Students will be able to bring home their very own handmade drawstring bags at the end of the workshop along with information on where to get affordable yarn for their own practice!
All materials will be provided:
1. Yarn
2. Crochet hooks
3. Scissors
4. Darning needles
5. Stitch markers
$45/pax ($35 lesson fee, $10 material fee)
Optional: Purchase a material kit containing the necessary tools to continue making more crochet works at home.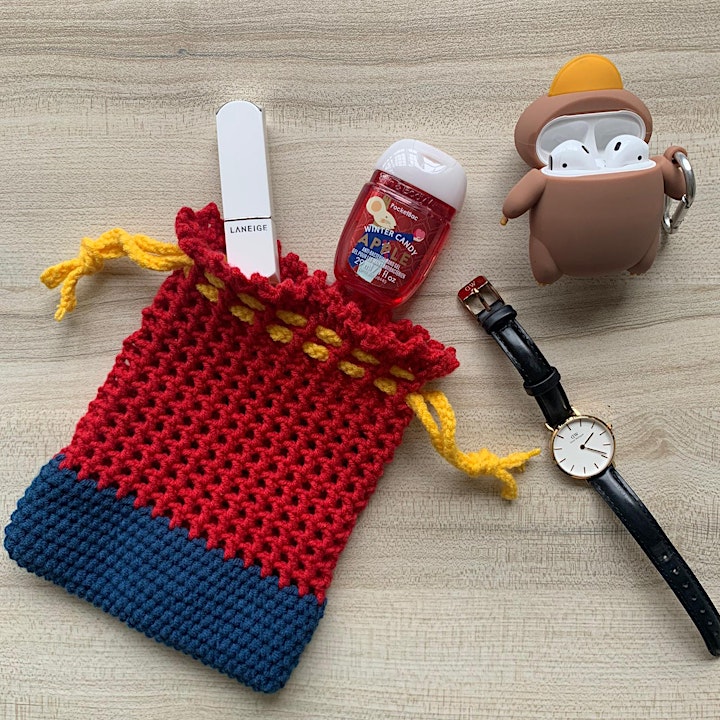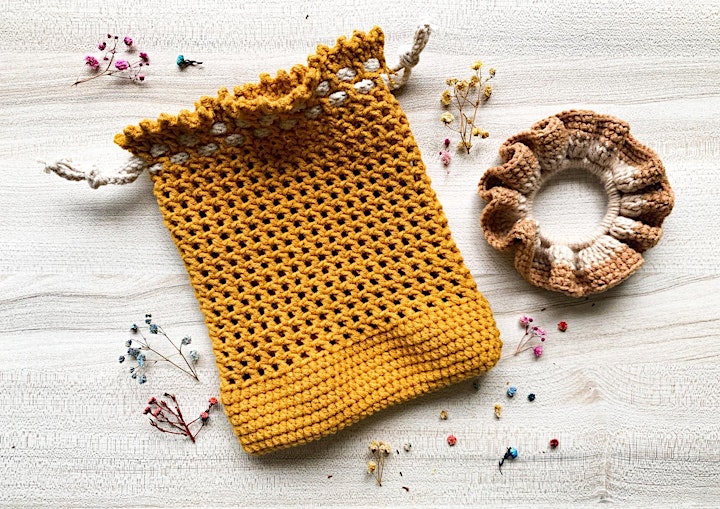 Venue/Class:
This workshop will take place at Cozy up with Craft studio.
Classes will be conducted with a minimum of 2, and a maximum of 4 students. Should therebe any cancellation of the class due to last minute unforeseen circumstances, students will be contacted 1 day prior to the workshop and a rearrangement will be made.