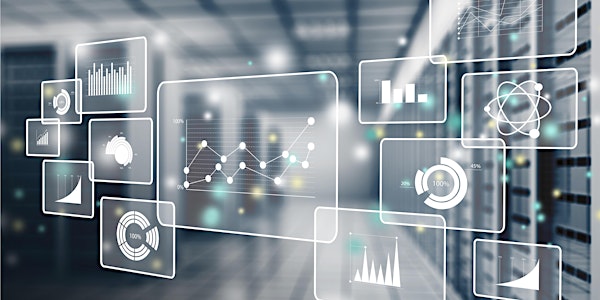 Advanced Data Analytics and AI Innovation for the Philippines Public Sector
Philippines Standard Time 8:45 AM-10:15 AM (GMT+08:00)
Refund Policy
Contact the organizer to request a refund.
About this event
Harnessing the game-changing potential of data, advanced analytics, and AI into the heart of digital government for optimal outcomes
The public sector has a high potential for data and artificial intelligence (AI) to have a huge transformative impact. After all, governments have access to tremendous amounts of data, and government operations affect us all in small and large ways every day.
As the Philippines accelerates its digital transformation efforts, data will only become a more precious commodity. The goal is to achieve "One Digitised Government" for the country.
The Philippines public sector aspires to develop and flourish through innovation and constant development of ICT in the pursuit of a progressive, safe, secured, contented, and happy Filipino nation. Having a robust data and AI strategy in place will help the public sector better harness the power of data and achieve its stated objectives.
Everyone agrees that the massive amounts of digital data generated by citizens' activity represent an incredibly valuable resource, however, the ever-expanding data resource is underutilised today.
Public sector agencies struggle to unlock the value of their data due to outdated legacy systems and limited analytics capabilities – being data-rich but insight-poor.
And they often grapple with the associated, yet unnecessary, challenges of big data – high costs, poor data quality, and inconsistent data sources and formats – without experiencing any of the enticing benefits.
We have many lessons to draw from the events of COVID-19 but perhaps one of the most critical is the importance of being able to use data to prepare for potential scenarios and inform our decision making.
Public sector agencies require a multifaceted approach, including the ability to quickly integrate new data, make accurate, multilevel forecasts, and provide data-driven insights for policymakers.
Data-Driven Public Sector – Building Resilience, Optimising Resources, Increasing Efficiencies, and Improving Operations
At every public sector agency, leaders are expected to make decisions based on what's best for individuals, families, and communities. Following this imperative, leaders in the public sector have worked diligently during the COVID-19 pandemic to improve outcomes for those they serve.
Analytics supports these leaders in making tough decisions by enabling them to act based on evidence – that is, data. Through analytical insights, leaders can be confident that their decisions will deliver the best possible outcomes.
Moving forward, as many governments focus their efforts to alleviate the negative economic impacts of COVID-19, the expectation of better services, sound fiscal policy, execution, and transparency will only increase.
Now more than ever, it's important that the public sector employ an infrastructure of data and advanced analytics to fully understand current challenges related to revenue impacts, citizen-centric services, economic development, and financial transparency.
Agencies should take the opportunity presented by the pandemic to address long-standing data issues. Improving the way that data is shared between government agencies will profoundly improve their ability to generate data-driven insights. This greater data infrastructure will not only provide a basis for sound decisions and actions but also create an organisation that can quickly respond to the continuing effects of COVID-19 – as well as any future emergencies.
This points to several questions –
Are agencies using data and analytics to understand the complete picture of citizen needs, innovating for cost-effectiveness, and measuring the impact of such services?
Are agencies utilising cutting-edge technologies to operate more economically, effectively, and efficiently?
Are public sector organisations able to accurately target citizen benefits using micro-segmentation, better understand budget spending and appropriation, and identify any potential misappropriation through network generation and automated detection?
OpenGov Asia is pleased to invite you to our exclusive OpenGovLive! Virtual Breakfast Insight is aimed at imparting knowledge on how government agencies can accelerate, innovate and transform their advanced analytics capabilities, make data an integral part of their decision making, guard against waste and abuse, and make timely, data-driven decisions for better outcomes.
This session serves as a great peer-to-peer learning platform to gain insights and practical solutions to understand the value of cutting-edge technologies available to make better, faster, and more cost-effective, data-driven decisions that make a difference in the lives of the citizens.
We will be discussing:
How to apply real-world AI & analytics applications to provide exceptional citizen services more cost-effectively, and to make timely, data-driven decisions for better outcomes?
How can government leaders take advantage of the very real benefits that advanced analytics and AI are already delivering for their peers in the business world?
What are the best ways of building strategic capabilities in data and digitalisation?
Accessing faster, smarter data to better predict, prevent, and respond to meet the changing developments in the crises of today and tomorrow
Exploring how the use of machine learning and AI can assist with detecting potential misappropriation of funds and what actions can be taken to prevent further impact
Accessing relevant data for modeling, simulation, and insight generation for better outcomes
Who should attend:
Chief Information Officers
Chief Technology Officers
Chief Innovation Officers
Chief Data Officers
Chief Digital Officers
Directors – Information and Communications Technology
Heads of Data Management
Heads of Management Information Systems & Corporate Planning