We focus on teaching you Pivot Tables, Advanced Filters, VLOOKUP & HLOOKUP, Worksheet Protection, Macros, Working With Multiple workbooks.
About this event
Course Objectives
Find out more about this course: Learn the Advanced Excel Skills: Vlookup, Macros, Pivot Tables & more at Intellisoft in Singapore
Learn how to apply Conditional Formatting – helps to analyse data by highlighting cells in a specified range that meet applied condition or criteria.
Creating Pivot Reports – to organise & summarise large amounts of data into easy to read tables.
Editing template, copying, hiding or unhiding worksheets, saving workbook as a template.
Learn macros which is more useful for recording repetitive tasks.
Charting features to display two data series, one in a column & second in a line chart type.
Linking data within a spreadsheet or between multiple spreadsheets.
Workbook sharing – View, change, save, highlight & review changes and merging shared workbooks.
Using Advanced Functions – VLOOKUP, HLOOKUP and many more.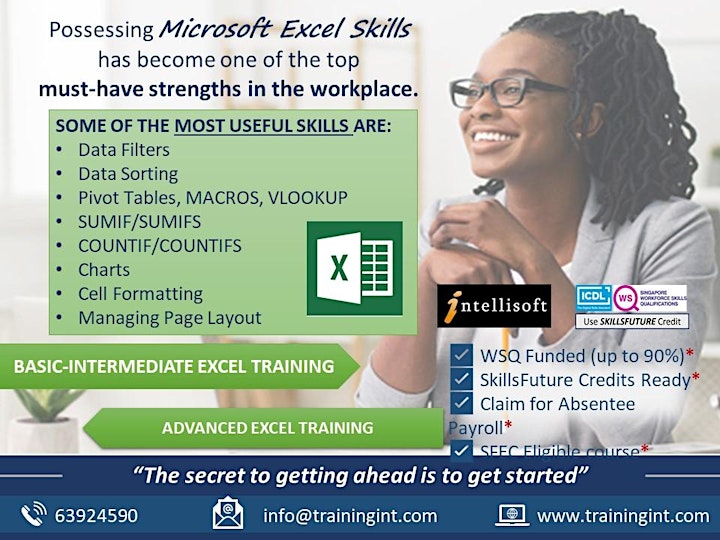 Organiser of Advanced Excel Training by Intellisoft in Singapore