Multiple Dates
Advanced strategies to create engaging online learning experiences
HOW DO YOU CREATE FUN, HIGH ENERGY PROGRAMS THAT WILL ENGAGE PARTICIPANTS AND LEAVE THEM WANTING FOR MORE?
About this event
Due to overwhelming response, we've added in 3 more slots to a total of 9 slots! Please select your date and time accordingly.
Please enter your promo code (if you are given) before Checkout. Otherwise you will be deducted the full fee.
Many organisations and churches right now grappling with how to engage their audiences effectively.
They may not be used to online engagement strategies which are different from offline ones.
This 90-minute program is catered specifically for Christian preachers, trainers, facilitators and even cell group leaders.
How do you create fun, high energy programs that will engage participants and leave them wanting for more?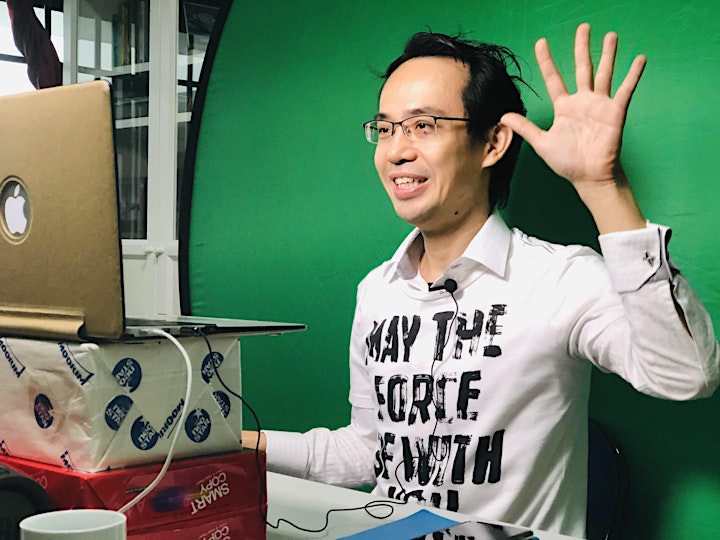 Kenneth Kwan will share with you:
- How to use online and offline techniques to create engagement
- Understand how to get people to connect with you quickly.
- How to create high energy in participation.
- How to condition people to respond to you in everything you say.
- How to move away from "talking head" presentations
- How to use equipment that you have and create a better experience for your audience.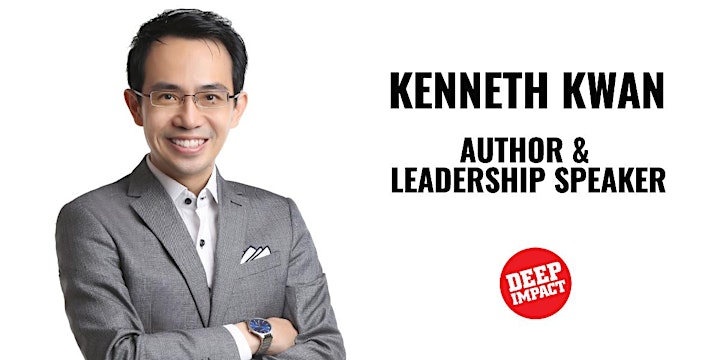 About the facilitator:
Kenneth Kwan is an author, global leadership speaker who has spoken to over tens of thousands of professionals in 18 countries. He has also been engaged to speak in many virtual business conferences. He is also a published author and his book "Small steps to big changes" is a result of more than a decade of work with clients. He also serves as a board member in Grace Assembly of God.
For more information on Kenneth, please click here .
Organiser of Advanced strategies to create engaging online learning experiences
Companies and government agencies have partnered with Deep Impact to create meaningful experiences that enabled tens of thousands of participants in 18 countries to have a sustainable, transformational and long-lasting impact on their business performance. They seek educational experiences that deliver results and real value over a period of time.
With 12 years of diverse experience in conducting keynotes, facilitating strategic meetings and training, Deep Impact continues to deliver high-quality programs to educate people to lead high performing lives and make a deep impact in their workplace and homes.