Event Information
Location
Bishan Public Library
5 Bishan Place, Programme Zone
Singapore, 579841
Description
AFCC 2017 Fun with Languages workshop for children
Title: Interactive Storytelling Session for Families
《妈妈发火了》
Date: 18 November 2017 (Saturday)
Time: 10.30am
Age Group: 7 - 9 years old
Language: Chinese
Admission: Free
Accompanying parents: Yes
Synopsis:
Picture books are great sources of discussion and also great tools in character education. Through this interactive storytelling session, participants will experience how story discussion can help children better manage their emotions, and also boost parent-child communication.

当孩子惹麻烦时,身为父母的该如何应对?当我们生气时,孩子的心里又会有怎样的感觉?《妈妈发火了》是一本讲述表达爱的方式的亲情绘本。此活动希望借由亲子绘本共读和体验式活动,制造亲子沟通的机会,既让孩子学着体会父母的关爱,也让父母反思如何更好地理解与教育孩子。

Take-away Points:
1. Parents can learn communication strategies with their children while reading books together. 2. Children can learn to communicate their thoughts and feelings to adults. 3. Interactive storytelling allows participates to actively participate in the storytelling process.

Facilitator:
Tan Lay Keng is a Parenting Consultant, Life Coach. She has experience in conducting workshops for families to improve parent-child communication through the use of picture books, as well as coaching sessions for children to help them better manage their emotions through stories. Lay Keng has also done storytelling sessions in local primary schools and at children's events organised by local heritage institutions.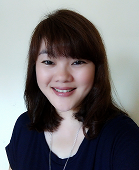 Date and Time
Location
Bishan Public Library
5 Bishan Place, Programme Zone
Singapore, 579841