AGILE COACHING CERTIFICATION SINGAPORE (IBF FUNDED) SG/PR ONLY
About this event
One of the two Continuous Learning Certifications (CLCs) on the Agile Coaching and Facilitation track, the ICP-ACC focuses primarily on the mindset, roles, and responsibilities of an Agile Coach. This unique workshop allows candidates to experience both the 'doing' and 'being' of agile coaching. With a strong focus on stimulating real-world practical scenarios, aspiring, in transition, and existing coaches will be equipped with the right skills and tools to craft powerful ways to address challenges in a better manner. Candidates will learn the underlying competencies required to be successful Agile coaches who are able to deliver team and organizational outcomes to the desired levels.
The course focuses primarily on the mindset, roles, and responsibilities of an Agile Coach. After finishing the course, the learner will be able to differentiate between and among mentoring, facilitating, consulting, teaching and coaching, and will gain the skills needed to create a safe environment for meaningful collaboration and healthy conflict resolution within an agile team.
Who is it for?
Current or aspiring Agile Coaches, Product Owners, Program Managers, Agile Consultants and anyone with the desire to harness the power of Agile Coaching to build hyper-productive teams.
There are no hard prerequisites for attending this workshop, however, a basic understanding of Agile and some experience on an agile team could be useful. It is advisable to go through the Scrum Guide available for free at scrumguides.org prior to attending this training.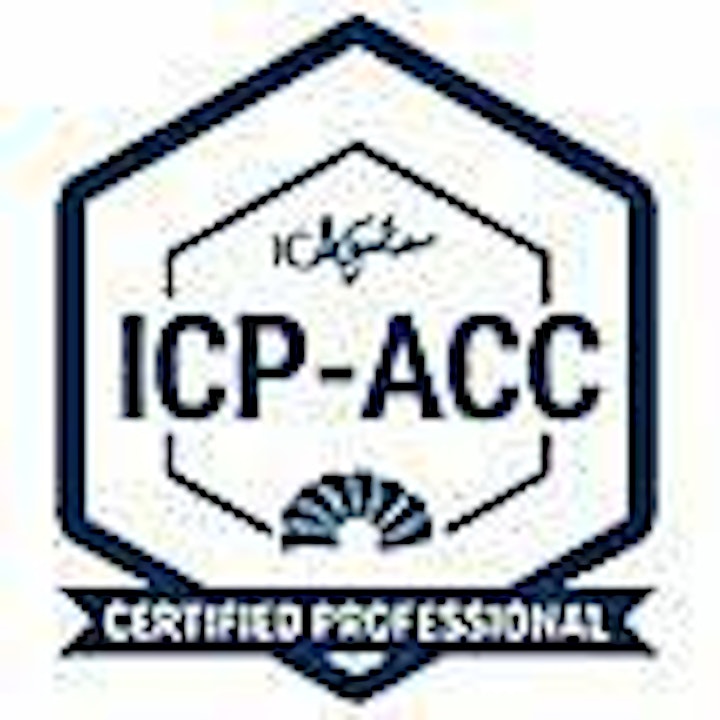 Organizer of Agile Coaching ICP-ACC ICAgile
Agilitics Pte. Ltd. is a reknowned Big Data Analytics firm headquartered in Singapore with opernations in mulitple countries.
They are expert of big data and belive and spreading the knowledging for betterment of the Big Data community and generating bigger and better talent pool for industry.