Description
Date: Thursday, October 5, 2017
Time: 6:30pm to 9pm
Venue: Lattice80, #08-01, 80 Robinson Road, Singapore 068898
Cost: $40 (Early bird, limited to first 30 tickets), $49 (Standard ticket).
*Please note that LadyBoss events are prone to SELLING OUT! Register early to avoid disappointment. Strictly no walk-ins allowed, please register online.
Each ticket comes with 2 X drink coupons, and dinner. If you have special dietary requirements, contact editor@ladyboss.asia for advice.
LadyBoss is back with our hit panel discussion! The world of sales and marketing from 10 years ago is no longer relevant. Technology and increasing competition is pushing entrepreneurs to use A.I. and digital marketing for maximum efficiency and growth.
Everyone is talking about A.I. – but what will be its impact on marketing and sales, and how can business owners fully use the power of technology to help them grow?
This panel discussion will discuss:
- The latest technology entrepreneurs are using for marketing and sales
- How business owners are staying competitive with the latest trends in the industry
- The challenges of adopting new technology without losing the human touch
- How to make data-driven business decisions
Helena Wasserman
Chief Marketing Officer
Big Data For Humans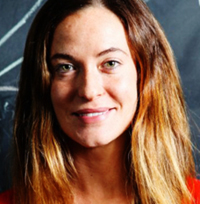 Helena started her career eager to find solutions to the world's most pressing social and environmental issues by working at The Clinton Foundation and at Ashoka.
Excited by technology's impact on every aspect of life, she then joined Techstars - the US Tech Accelerator - where she met the founders of Big Data for Humans - the data-science-as-a-service software company and off they went to disrupt the data analytics space in Europe and Asia Pacific.

She was a New School and London School of Economics graduate, and elected Founder of the Future in 2016, she was also listed in Forbes 30 under 30 in 2017 and one of the 50 most inspirational women in technology in Europe in 2017 by Inspiring 50.

Passionate about solving old problems in new creative ways and building communities of people that think outside the box to create a better and happier world. She sits on the advisory board of Antior - the first charity to bring meditations in Swiss prisons.
Nyha Shree
Co-Founder & COO
Jumper.ai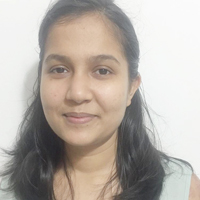 Nyha is the Co-founder and COO of Jumper.ai, an AI based social commerce enabling platform which helps businesses to instantly auto-engage and walk customers through a sale, directly on and within any social media platform- Facebook, Instagram, Twitter and Youtube.
Nyha started her first venture while still in college, and has since then founded multiple ventures. She specialises in marrying technology with creativity and innovation for consumer satisfaction and wears multiple hats across growth hacking, product, ui and ux.
Teresa Shiang
Senior Strategist
Ogilvy
A Senior Strategist with Ogilvy in Singapore, Teresa is a digital marketer with experience working with brands to find their best selves, all the way down to building and running targeted campaigns. Her specialty is working with technology, financial services and insurance brands.
On a day-to-day, Teresa helps clients understand what go-to-market messages they should be using and how to translate this throughout every interaction the customer has with the brand.
Originally from Canada, she's spent the last 10 years living in 7 cities across North America and Asia. Teresa is based in Singapore but was most recently living in Hong Kong and Montreal.
MODERATED BY

Melissa Lim
Co-founder & Creative Director
LadyBoss Asia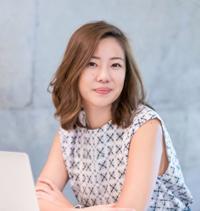 Melissa Lim is Co-founder and Creative Director of LadyBoss. She is responsible for all things visual and constantly comes up with fresh ideas to boost the LadyBoss brand when it comes to partnerships. She is passionate about empowering women and youths through social enterprises and non-profits.
She is also the head of marketing at BiTS.sg - an enterprise resource planning software to help SMEs go digital by automating processes and using an all-in-one platform to increase productivity in the workforce. BiTS also provides marketing consulting to help SMEs establish an online presence and increase sales revenues through digital marketing.
ORGANISED BY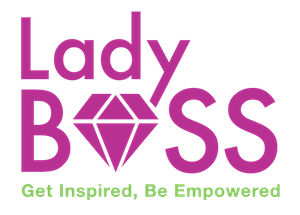 SPONSORSHIP AND BRANDING OPPORTUNITIES
Interested in partnering with LadyBoss or having your brand showcased at this event? For sponsorship opportunities, contact Melissa at melissa@ladyboss.asia.
FREQUENTLY ASKED QUESTIONS
How can I contact the organizer with any questions? If you have any questions, please don't hesitate to drop us an email at editor@ladyboss.asia
WHAT'S THE REFUND POLICY?
If you are unable to make it to the event, don't worry! You will be able to defer your ticket to our next event. We do not offer refunds. Just let us know in advance and we will help you reserve a spot in the next event.