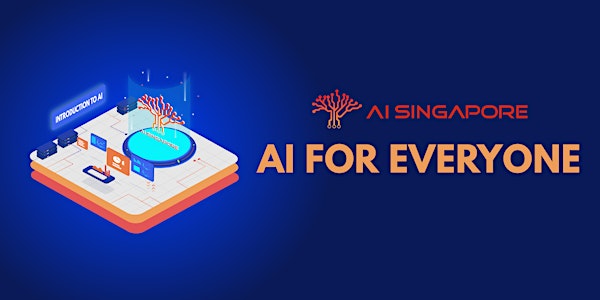 AI for Everyone (14 August 2020)
Get a comprehensive overview of the modern AI technologies and applications so that you can be savvy consumers of AI products and services.
About this event
We will cover:
1. What is AI?
AI is a Tool
AI in our daily life
2. Why AI now?
Transformation trends
Jargon demystification
Traditional programming vs machine learning
3. Getting to AI
Types of machine learning - supervised and unsupervised
Common problems AI can solve
4. What AI cannot do
Limitations of AI
AI and Ethics
5. Building an AI system
Example of an AI and machine learning (AI/ML) process
6. AI, Jobs and you
AI, tasks and jobs
AI and data science talents
7. Modern AI apps
AI is just Maths!
Linear regression
Applications of AI and Deep learning
Computer vision, natural language processing, speech-to-text
8. Are you ready for AI?
Hands-on with Azure Machine Learning Studio
Laptop is required; smartphone is NOT recommended