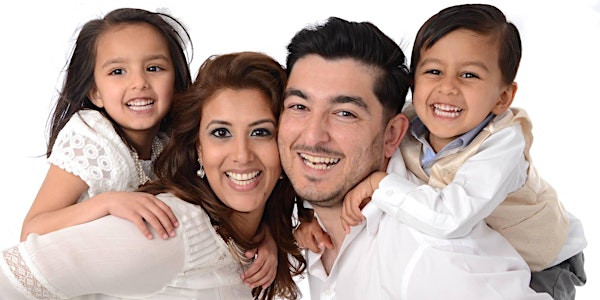 Alice Smith Family Photo Day- Saturday 4th February 2023
Pret-a-Portrait Family Photo Sessions on Saturday, 4th February 2023, at Alice Smith Primary School, Malaysia
By Pret-a-Portrait Pte Ltd
When and where
Date and time
Sat, 4 Feb 2023 10:00 AM - 4:00 PM +08
Location
Alice Smith Primary School 2 Jalan Bellamy, Bukit Petaling Wilayah Persekutuan Kuala Lumpur, Kuala Lumpur 50460 Malaysia
About this event
Dear Parents,
Pret-a-Portrait is pleased to announce that we will be attending the Alice Smith School for individual portrait photos from end January until early February.
As part of our visit, we are offering Family Photos sessions to ALL Alice Smith School families on Saturday, 4 February 2023 from 10.00 am to 4.00 pm at Alice Smith Primary School - Bellamy 1 - upstairs next to Parent Deli.
This is an ideal opportunity for family photos. Or perhaps you need a new social media/corporate profile image? These sessions can be whatever you need - no hard and fast rules.
The sessions are free to attend, and photos will be available for sale on our website at a later date. We request that there is only one booking per family, to allow all families the opportunity to have their photos taken.
Please use the "select a time" button to start your booking.
We can't wait to see your smiling faces!
Regards,
The team at Pret-a-Portrait