All the Data Science you need for the Digital Marketing Results you want
Description
Are you struggling to boost your e-commerce sales across multiple channels? If you are a Business Leader, CMO, Digital Marketing Lead or Head of Marketing looking to improve your return on investment on advertising campaigns, register for our upcoming Alavi.ai event. You will meet experts in the field, network with your peers and stand a chance to gain access to a free trial of a leading autonomous data science application.
Register your interest today! You will receive a confirmation email closer to the date. Find out more here.

E-commerce: New Landscape – New Challenges
As technology advances, digital marketing is becoming increasingly competitive, complex and expensive. Brands are looking for new marketing strategies and more cost-effective approaches to maximise returns from their marketing spend.

To do this effectively, digital marketers in the e-commerce industry need to have the right data science resources in place in order to mine actionable insights from the vast amounts of data collected through online marketing. These insights help maximise returns on ad spends as they can be used to target more profitable audiences, improve conversion rates, reduce acquisition costs and increase lifetime value.
Data Science by Alavi.ai
Alavi is an online data science application that helps digital marketers identify audiences based on the returns they need. Using AI and machine learning to analyse behavioural data, Alavi's predictive analytics lets marketers do precision targeting by finding cohorts with the best conversion rates, highest order values and purchase most frequently.
Designed for small and medium businesses, Alavi is fully automated and does the work of a team of data scientists for a fraction of the cost. Developed by experienced digital marketers and data scientists using tried-and-tested models, Alavi has been shown to improve engagement, expand reach and increase retention.
At Web Summit 2018 (rated by Forbes as "the best technology conference on the planet"), against 10,000 new businesses, Alavi was judged a Top 20 Startup at the conference's prestigious PITCH competition.
Be the First to Experience Alavi.ai
As part of a joint event by VK Transformation and Alavi, an international team of experienced digital marketers and data scientists will give an exclusive presentation and demo on the latest ad tech innovations for e-commerce. They will share their learnings on using advanced analytics and how best to leverage data insights for profitable growth. Register your interest today.
Food and drinks will be provided during the event.

---
Event agenda
6:30 to 6:45 pm: Vivien Koh - Kick off with upcoming Data Science trends for e-commerce
6:45 to 7:00 pm: Dilendra Wimalasekere - Building Alavi.ai: How we broke the Data Science barrier
7:00 to 7:20 pm: Priyan Fernando - Why Digital Marketers need Data Science today
7:20 to 7:40 pm: Dilendra W. - Target your most profitable customers Now
7:40 to 8:00 pm: Q&A
8:00 to 9:00 pm: Networking and refreshments
---
Our speakers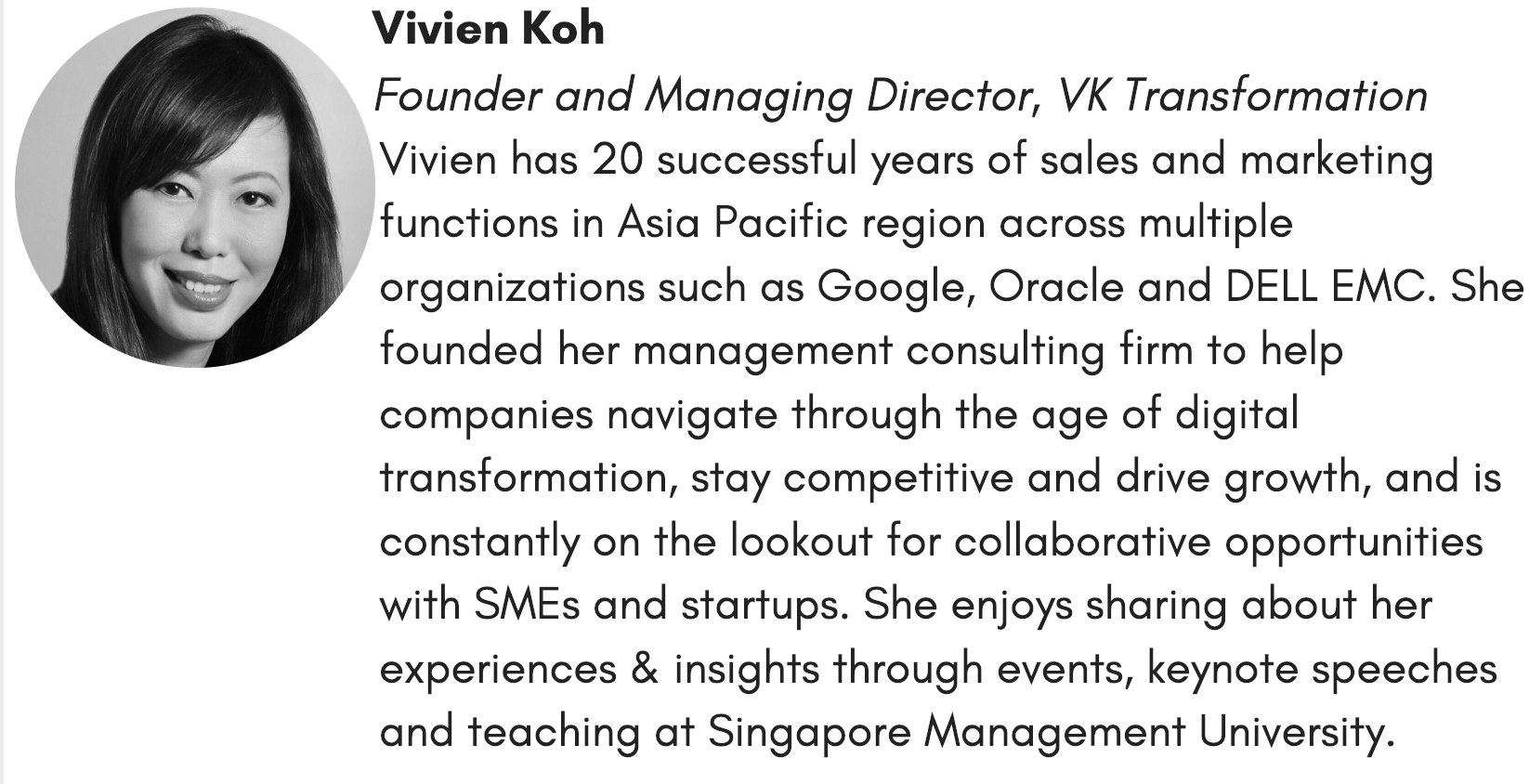 ---