Join us in creating a contemporary flower arrangement that we've paired exclusively with an iridescent acrylic vase. Let's make some magic!
About this Event
The Flower Den is constantly dreaming up one-of-a-kind arrangements for those who want more than just fresh flowers—but a fresh take on how its beauty can be presented in spaces and life.
Join us at our event and get hands-on in putting together your very own flower arrangement. Whether you're new to this or somebody who loves and appreciates flowers, this workshop will be perfect for you.
Here's what you'll learn in two hours:
The conditioning and preparation of floral material
The construction of a vase arrangement with seasonal flowers
The confidence to recreate an arrangement anytime
Care tips on how to look after fresh flowers
Besides these new skills, you'll also have one flower arrangement in a beautiful acrylic vase (Height: 24cm, Width: 8cm, Depth: 6cm) to bring home.
TAKE NOTE
All images used in our promotional materials are for styling purposes only.
The Flower Den will curate fresh blooms that are in season for the workshop.
Flower types and colours may vary.
TERMS & CONDITIONS
The Flower Den requires a minimum of 4 participants to start the workshop.
Fees will be refunded if the minimum attendance is not met by 3 April 2021.
Only a maximum of 6 participants will be allowed for this workshop.
Here are some styling samples of past arrangements: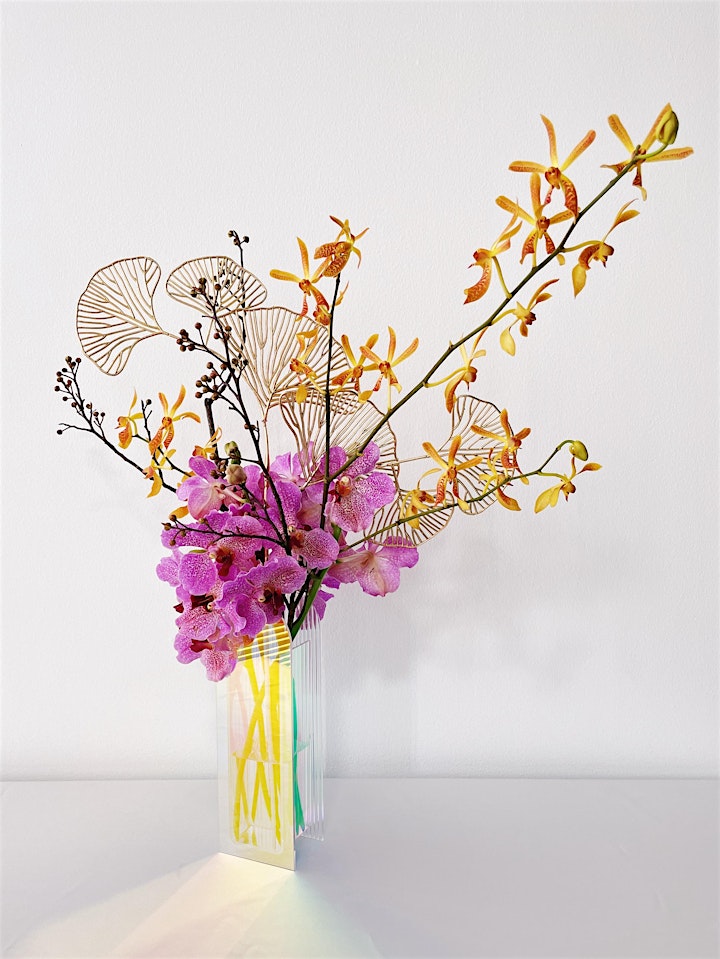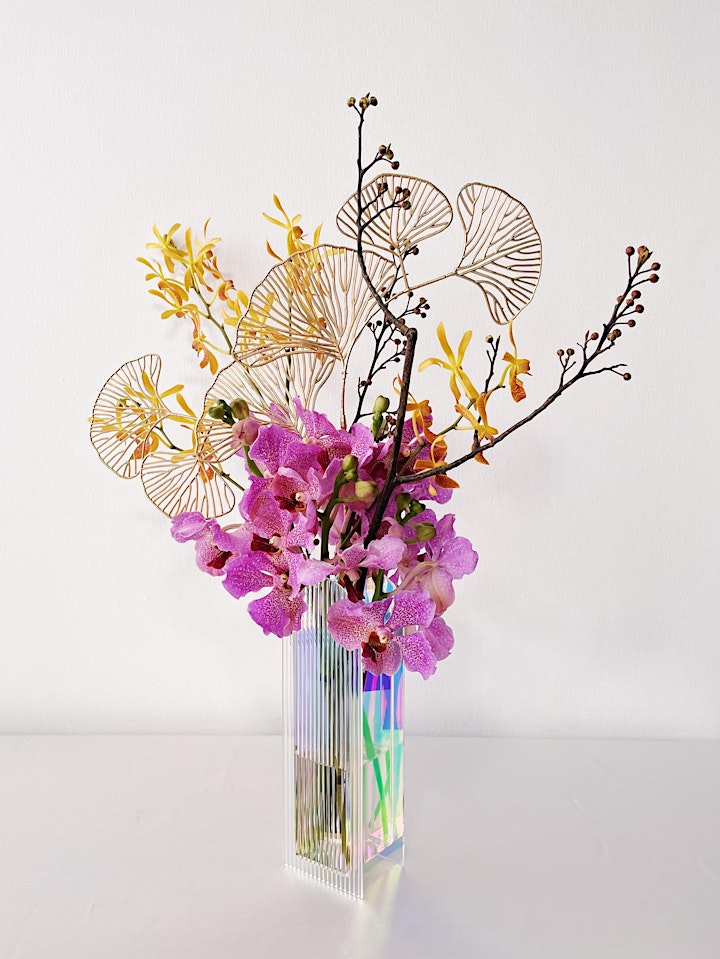 All tools, flower, and plant materials will be provided.
We simply ask that you bring an apron and wear covered shoes for safety!