Reaching for the Stars: An Overview of the Latest Physical and Mental Practice Techniques
About this event
As musicians, we have spent countless hours in the practice room. We know its importance and emphasize it to our students. Yet, when students return to the lesson week after week, we don't always see the progress we expect. Maybe they aren't practicing enough? Or, correctly? Maybe they are not motivated? Or, maybe we haven't taught them everything they need to know about practice techniques that yield success.
In this webinar, we are honored to have Dr. Larti address us with the latest scientific and anecdotal research on physical and mental practice. With a touch of humor and a few sprinkles of technology, you and your students will walk away with new and refreshed ideas on how to make practice more purposeful and engaging.
The webinar will be held via Zoom and meeting details will be sent to the email registered 3 days prior to the Webinar.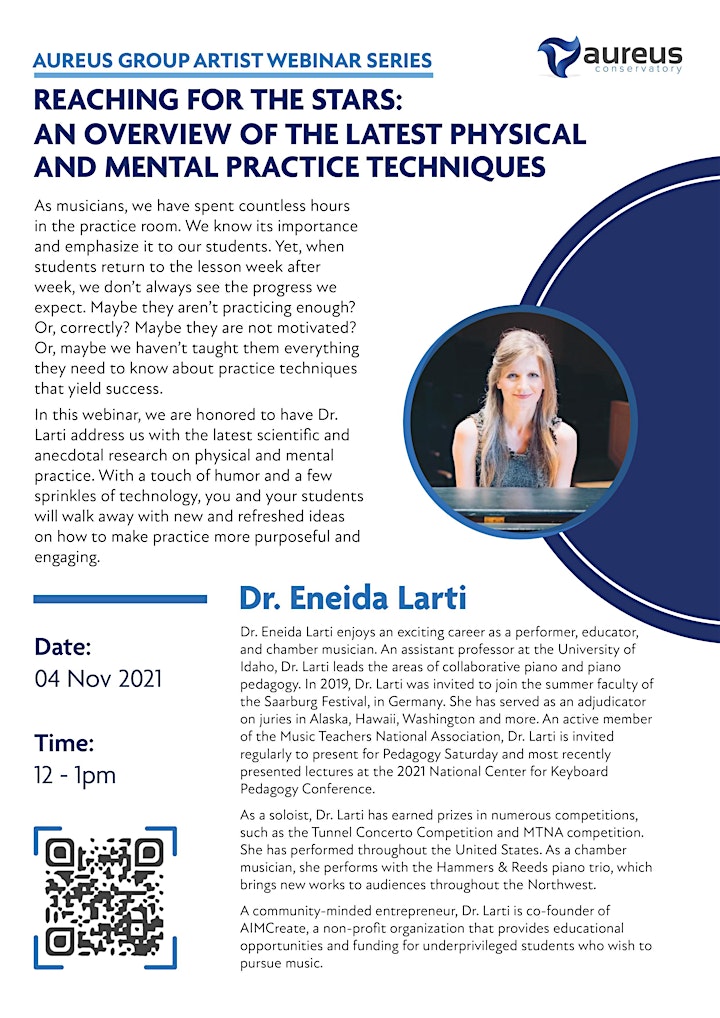 Organiser of An Overview of the Latest Physical and Mental Practice Techniques