ArchiFest 2015 x Saturday Kids - Scratch The Future | 10 Oct

Saturday, 10 October 2015 from 10:00 to 13:00 (Singapore Standard Time Singapore Time)
Event Details
It isn't everyday that kids can learn to shape the future.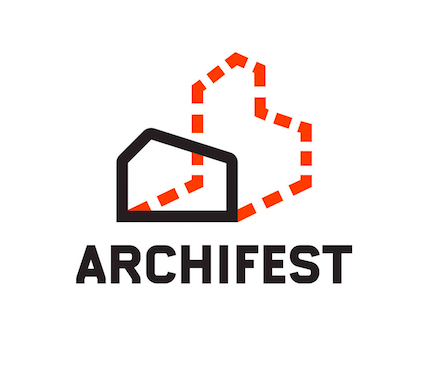 X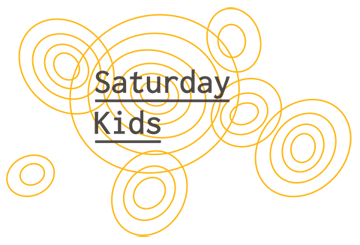 Scratch That Future
If kids could design the future, what will it look like? Saturday Kids invites lil' architects ages 7 - 12 to imagine and programme interactive stories about spaces and buildings of tomorrow.
Kids play architects and inventors in a design-thinking challenge set in the future before learning to create, code, and animate their futuristic ideas in Scratch. 
Scratch is an open source drag-and-drop visual programming language designed for kids by the Lifelong Kindergarten Group at MIT Media Lab. 

With its modular framework, Scratch makes it easy for kids to have fun while developing important problem-solving skills. Scratch teaches kids to think creatively, reason systematically, and work collaboratively. 
Visit www.scratch.mit.edu to find out more about Scratch.
Date:      10 October (Sat)
Time:     10am - 1pm 
Fees:     $25 per child

Requirements:    
Participants are required to bring their own laptops and adaptors. No prior experience in programming needed.
Note:    
Class will only start when we have a minimum of 6 students. Saturday Kids reserves the right to cancel the class should this requirement not be met. Refunds will be made accordingly. 
---
Goals
Your child will create his / her own interactive stories and animations about the Future, using the Scratch programming language.

Learn basic programming concepts in Scratch (e.g. sequences, loops, events)

Solve problem collaboratively and creatively with design thinking 

 
---
---
About Archifest
Organised by the Singapore Institute of Architects, Archifest is an annual festival for the city to celebrate architecture and the built environment. The theme "What Future" has been chosen for 2015, to encourage Singaporeans to look ahead and imagine the possibilities and opportunities we collectively face, as we celebrate the nation's 50th year of independence. 
Through the many events under during the festival period of 26 Sep to 10 Oct 2015,  everyone is invited to observe, reflect and contemplate on their aspirations for their own future.  Because, the future cannot be served to you, you can and should, build your own. 
Visit www.archifest.sg for full festival line-up
---
---
Workshop Outline
1. What is Scratch?
Kids explore the Scratch programming environment by viewing a collection of sample projects, and experiment hands-on with creating simple sequences.      
2. What Future? 
Kids brainstorm, discuss, and identify solutions as they are led through the Design Thinking process.
3. Scratch That Move  
Students familiarize themselves with the Scratch interface by experimenting with triggers and controlling the movements and looks of their sprites.
4. Making It Up from Scratch
Students practise animating the characters, costumes, and stages they've created, as they learn to add sequences, loops, and events to their projects.          
5. Sounds Like Scratch
Students learn to record, edit, and add sounds to their projects!     
6. Share and Present!
Students share their projects with their friends and reflect on their creative experiences throughout the workshop.
---
Instructors
Instructors at Saturday Kids are selected not only for their excellent qualifications, but also for their innate love for teaching.

Our instructors are trained then spend time as a teacher assistant before leading their own classes.
---
FAQs
1. My child is new to computers and programming. Will he / she be able to follow?
This workshop welcomes everyone new to programming. 
2.  My child is younger than 7. Can he / she join? 
Scratch was designed for 7-16 year olds but is used by people of all ages. Sadly, having a 6 year old in the same class as a 13 year old may not result in the best learning environment for the younger student. If your child is very keen, we can organise separate classes if there is a minimum of 4 participants. Contact us directly to enquire.
3. I've enrolled my child, what will he/she need to bring?
Bring a laptop and an adaptor! You might wish to bring a drink, some light snacks and a jacket just in case your child gets cold or hungry. We'll give the class breaks in between so your child can take that time to sip on some juice and munch on those yummy crackers!
Please Note: We will be filming and taking photographs of the children in our workshop. By registering your children's attendance at this workshop,
Parents/Guardians grant Saturday Kids a perpetual licence to use Students' work, photographs or videos 
of the Student, and other materials for purposes such as publicising or promoting our workshops/events and the 
students' accomplishments.
Do you have questions about ArchiFest 2015 x Saturday Kids - Scratch The Future | 10 Oct?
Contact Saturday Kids
When & Where

ArchiFest 2015 Festival Village
79 & 81 Neil Road
Singapore , Singapore 088905
Singapore

Saturday, 10 October 2015 from 10:00 to 13:00 (Singapore Standard Time Singapore Time)
Add to my calendar
Organiser
Kids will invent the future. What if they start now?
At Saturday Kids, students don't just learn to code. They code to learn.
Kids today live, learn and play in a digital world, so it's never been more important for kids to learn digital literacy.
However, we also recognise that technology is ever changing, what's relevant today might not be so tomorrow. It's nigh impossible to teach a kid everything there is to know...
But what we can do is bring out the curiosity in kids.
With our design-based approach emphasising creation, we create an environment where there is no right answer, kids are free to explore, can put theory into practice and develop the mindset of "I can figure this out myself" instead of being spoonfed the answers.
Saturday kids learn how to learn.
If you're a firm believer that what kids learn on Saturdays is just as important as what they learn in school Monday to Friday, let's chat!
Can't find a class below that suits you? Email us at hello@saturdaykids.com
Stay informed of upcoming Saturday Kids workshops, new courses and events... sign up here