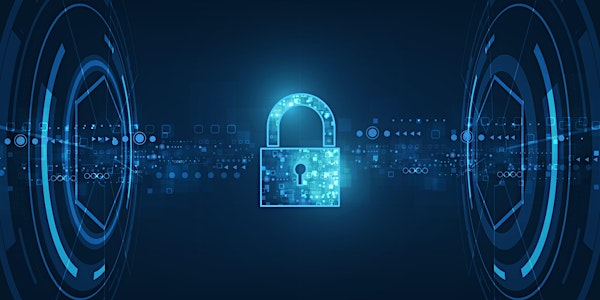 Are Your Business Operations and Security Systems Resilient Enough?
Australian Eastern Standard Time (AEST) 10:45 AM-12:15 AM
Refund Policy
Contact the organizer to request a refund.
About this event
Increasing operational efficiencies, lowering security risks, automating operations, and protecting sensitive data and assets
COVID -19 has been the biggest game-changer in our generation and mandated the organisations to focus on leveraging technology to recover and thrive in the new normal.
Security teams are accustomed to anticipating and responding to the unexpected. Yet, the pandemic brought in seismic changes like no other. In the face of a global pandemic, security operators have played a frontline role in protecting the health and well-being of communities. They have gone above and beyond, optimising the security of facilities and introducing new processes to address the challenges produced by COVID-19.
With the onset of the pandemic, cybersecurity concerns increased around the world with many organisations exposing themselves to a greater number of attack vectors given the global move to prioritise work from home.
Organisations worldwide had to immediately contend with an increase in risk and needed to pivot quickly to reduce the likelihood of falling victim to cyberattacks capitalising on the pandemic. What's more, the cyber breaches we were witnessing were also the result of a rise in state-sponsored cyberattacks, rather than alone threat actors.
With lockdown clamped across the world, organisations experienced difficulties with online connectivity and communicating with their employees, suppliers, and customers, in addition to issues with rising security risks – both physical and cyber.
In a matter of days, organisations had to respond to dramatic changes. Adapting to new remote working demands with creaking connectivity issues, they had to brave it all.
What did not change however was – Customer expectations. With everyone moving online, the demand for scalable, optimised, secured and unified digital services has grown exponentially. Customers still expect a seamless and secured digital experience, every time.
This points to the question – Is your organisation well-equipped to face any security threat and serve your customers seamlessly?
Physical and Cybersecurity is a strategic priority for 2022 and beyond
Cybercrime is primed to reach record heights in the coming years, with the rise of work-from-home and the growing adoption of IoT. Against this backdrop, there is an urgent need to prioritise the improvement of the cybersecurity strategy in 2022 and even beyond.
The rise of cybercrime has highlighted cyber and physical security measures can no longer be treated as separate conversations. Physical security professionals must partner with their counterparts in IT to understand the true limits of the security perimeter and mitigate against risk.
This requires solidifying a resilient cyber-physical security framework, to ensure trusted devices are integrated with the network and subsequently configured, updated, and managed throughout their operational life.
Embracing Technology and Building Security Operations on a Unified Platform
The realities of COVID-19, and the subsequent shift to work at home, have emphasised the value of technology that can provide greater insight and control. As a result, video analytics, access control, and identity management are all identified as strategic technologies for 2022 and beyond.
Modern organisations use a range of smart physical security solutions to keep their people and assets safe – but it's important that they also acknowledge that these security tools can be an entry point for threat actors to gain access to corporate networks.
We saw a seismic shift in the way companies approach security. The access control boom within facilities showed that the physical security industry is capable of streamlining innovative solutions—particularly when there's a demand for enhanced safety. As we enter a new chapter, the industry must continue to adapt to changing requirements and invest in the latest enabling solutions to help make our workplaces safer, healthier, and more secure.
OpenGov Asia is pleased to invite you to an exclusive OpenGovLive! Virtual Breakfast Insight aimed at imparting knowledge on how to deploy your security systems to do more than safeguard people, assets, and data.
The session will discuss and deliberate on how an integrated security framework will provide the foundation to meet your needs today and evolve with you as your business changes.
We will discuss how physical security professionals must proactively partner with their counterparts in information security to better understand the true limits of the security perimeter and work to develop strong governance and processes to avoid or mitigate cyberattacks.
We will be discussing:
Deploying seamless, simple, and scalable integrated security solution strategy
Gaining insights on how to develop organisations' infrastructure and security strategies
Addressing new requirements by deploying Intrusion detection, perimeter protection, and remote capabilities
Enhancing efficiencies by leveraging existing video surveillance and access control systems to monitor occupancy levels
Streamlining operations by enforcing one-way traffic systems within a facility and even remotely managing access to equipment stores or inventory
Accelerating cloud strategy to embrace changing requirements of physical security
Allowing data from different sources to be intelligently combined, qualified, and visualised so that operators can truly understand, master, and respond to what is happening within their environments
Increasing operational efficiencies and building security operations on a Unified Platform
Who should attend:
Chief Information Officers
Chief Technology Officers
Chief Operations Officers
Chief Information Security Officers
Chief Security Officers
Directors and Heads of Security
Directors and Heads of Operational Security
Registration Requirements
This is a closed-door virtual event and the registration is open for Security and Technology Professionals from Australia and New Zealand organisations only