Join the green movement by taking part in the Taste, Chic and Play Green workshops. Keep a lookout for The Green Store @ eCapitaMall as well
About this event
Have you considered the impact of your wellness regime on the planet? Are you aware that naturally and responsibly extracted essential oils can perform the same role as synthetic fragrances which is not only harmful for you, if you have sensitive skin, but also has a negative footprint on the plant.
Join Iryasa and discover the world of natural essential oils. During this workshop you will discover some DIY blends of essential oils (& carrier oils) for aromatherapy and topical application and take your first step towards building an eco friendly wellness regime.
Learn what to look for in terms of packaging, oils and so much more. Take your first step towards reducing your footprint on the planet by using natural products.
The event will be conducted by Sarada, the founder of wellness brand Iryasa.
https://www.iryasa.com/
This talk and demo requires min. 5 pax to continue.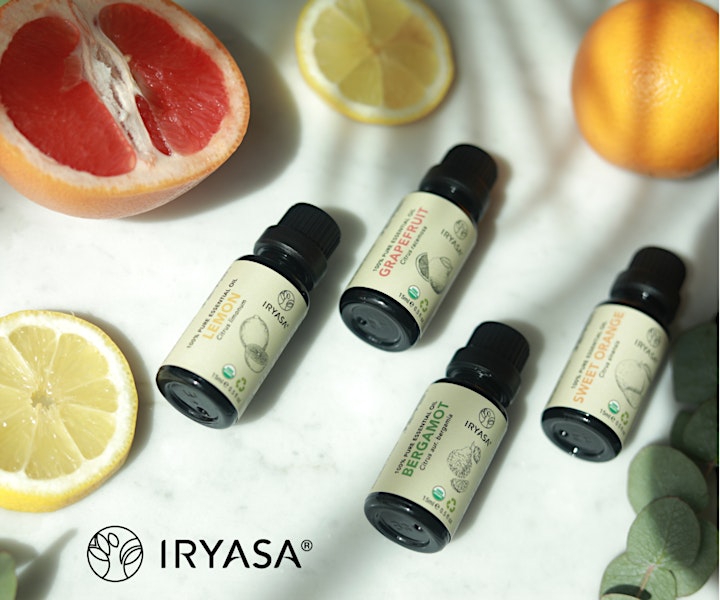 TERMS AND CONDITIONS
1. All attendees require a ticket regardless of age.
2. All workshop tickets are non-refundable.
3. Any exchange of workshop dates or participant names will be considered on case-by-case basis. Participants should inform us of any proposed changes at learn@ediblegardencity.com at least 3 days before the actual day of the workshop.
4. In the case of no-show, late attendance or early departure, no refund, replacement, make-up or exchange will be made.
5. Terms and conditions are subject to change without notice at any time and at the sole discretion of the organiser.
6. Please ensure that all information provided is accurate. Should any of the provided information be untrue, inaccurate, not current or incomplete, the organiser will not be held responsible or liable for incomplete/failed delivery of the service/product.
7. This event might be cancelled if the minimum pax requirement is not reached. In that event, you will be notified one day before the stipulated event date via email. If cancellation is initiated by organiser, you will be refunded in full.