Online Access session for you to stay active and healthy with your Body, Mind and Heart.
About this event
What is Art Jam? It is a group session where we explore different modalities of art to allow it to relax and intrigue our present state to reduce daily life stresses and a mindfulness practice where benefits of cognitive functions are invoked. It is also where we explore emotions and ignite our passion for the arts. It's almost an instant mood elevator.
Every week, we share new tips and techniques to allow more introspection of self.
Key Benefits 👇
🧠 Cognitive functions
🧘‍♀️ Stress Relief
😴 Better Sleep
👩‍🎨 Artistic Expression
💞 Emotion Management
Therapeutic Art Coach Profile
Hi I am Puspa, a Therapeutic Art Coach with The Golden Space Singapore. I use therapeutic art coaching as a tool to help my clients unlock the power of their subconscious mind, allowing them to: Release unresolved pain. Process unspoken emotion and Allow healing intervention to work through life challenges.
During a typical therapeutic art 1 on 1 session, I will guide you to resolve deeper issues using art as a medium, at a more intimate level. Art exercises in the form of colouring, painting, drawing and collage are used in a typical art therapeutic coaching session. All you need is an open mind and courage to go deep in experimentation.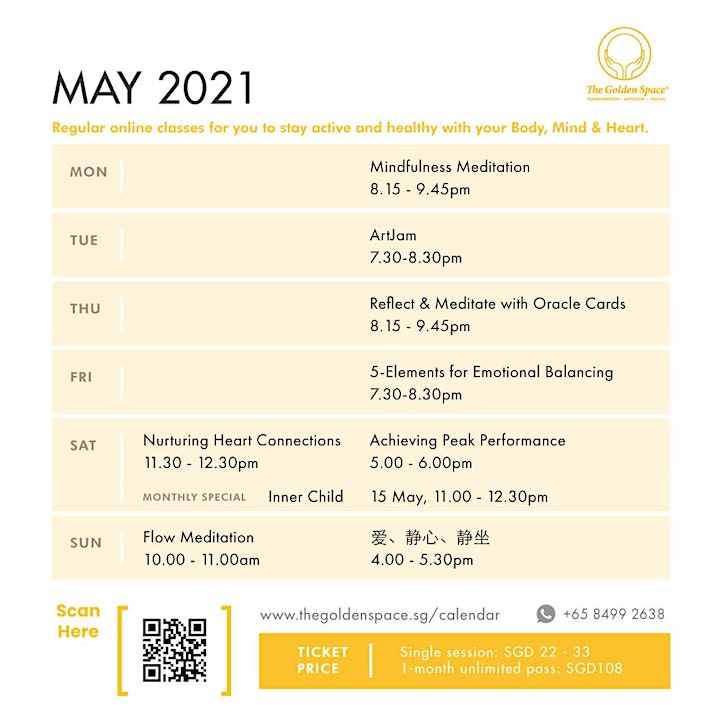 Date and time
Location
Refund policy