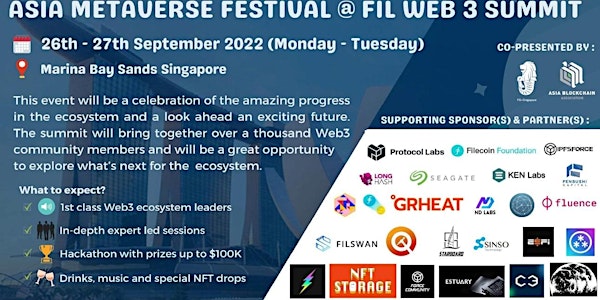 ASIA METAVERSE FESTIVAL Web3 & Beyond Seminar (AsiaCryptoWeek by Token2049)
Join for the biggest in-person Filecoin gathering in Asia with community partners from all across the Filecoin Ecosystem!
When and where
Location
Sands Expo & Convention Centre 10 Bayfront Avenue Singapore, 018956 Singapore
About this event
Asia Blockchain Association (ABA) is calling out to developers, entrepreneurs, and investors to network, share their insights, and be a part of an exciting conference.
Alongside Asia Metaverse Festival Showcase at FIL Singapore Web3 Summit which is taking place on 26- 27 September 2022 (Tuesday) from 9am to 6pm. This event will be a great opportunity for anyone to learn about the Metaverse initiatives and meet other blockchain developers and enthusiasts in the space.
Join Our AMF Community And Obtain Latest Updates Via Telegram Group : https://t.me/AsiaMetaverseFestival

METAVERSE AND BEYOND SCHEDULE :
9.00 - 9.35am Welcome Note & Opening Speech
9.35 - 9.45am Keynote
9.45 - 10.00am Presentation - Bridging Borders
10.00 - 10.45am Panel 1
10.45 - 11.00am Presentation - Future Of Work At Metaverse
11.00 - 11.45am Panel 2
11.45 - 12.00pm Q&A
12.00 - 2.00pm Lunch Networking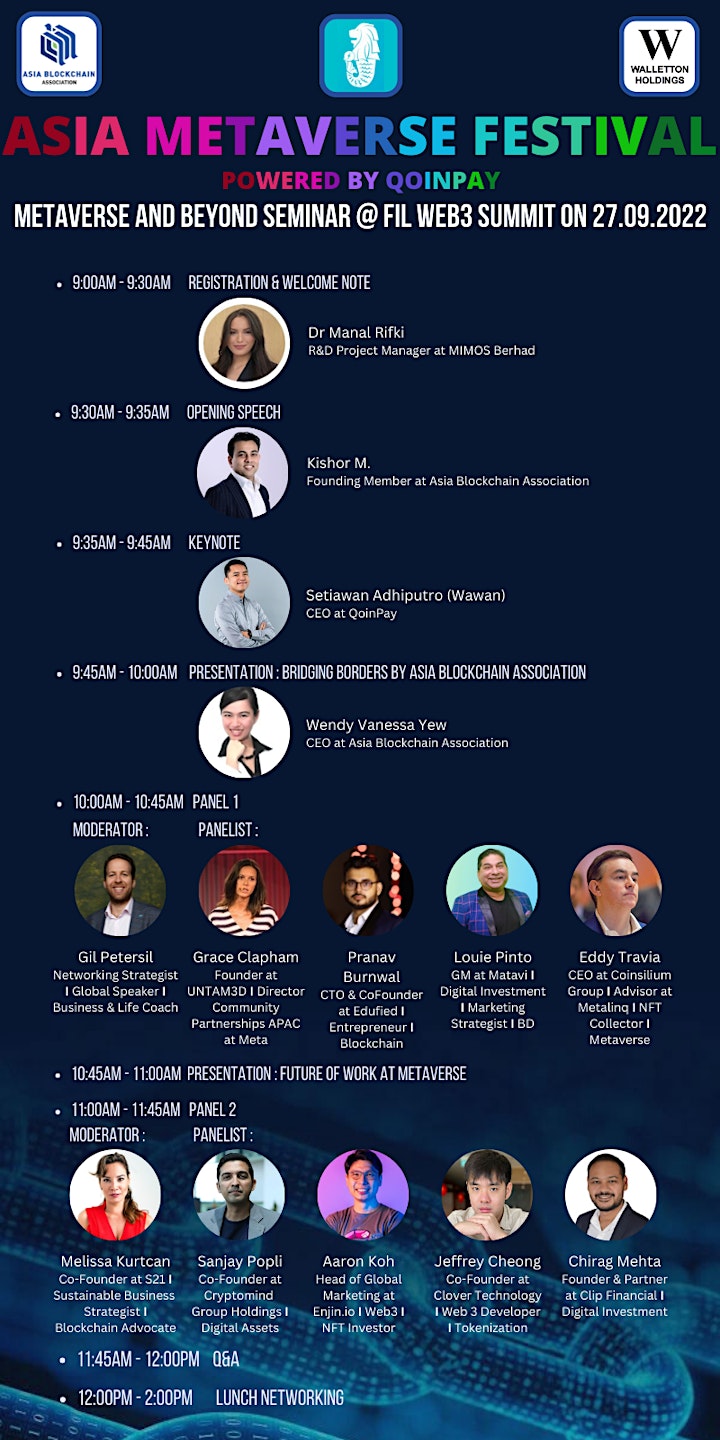 ABOUT ORGANIZERS:
Walletton Holdings is a CAT 7 Government Business authorized service provider with tender eligibility of UP $5 million and successfully executed more than > 500 regional campaigns for the past 10 years. Awarded a 1 year contract to manage Singapore Government Higher Institution Overseas Blockchain Immersion Trip. Organizer For Korea Blockchain Festival and managed BlockBiz Pavilion @ 2019 World Smart city Expo with Kintex and Kroea Ministry of Science and ICT, Korea Ministry of Land, Infrastructure and Transport. Being the 1st blockchain implementation partner for Technology Adoption Programme by A*STAR Institute of Infocomm and Research which BETA solution smart contract solution test-bedded from POC, POV, MVP and GTM which successfully commercialization with further implementation with Infocomm Media Development Authority(IMDA) nationwide E-invoicing network under EU's PEPPOL Authority. The nationwide E-invoicing network was launched with 11 Access Point and was renamed as InvoiceNow.
Asia Blockchain Association (ABA) aims to be a beacon as an advocate of blockchain technology which encourages its members and wider community to leverage on blockchain and scalable technologies to accelerate growth and transformation. Headquartered in Singapore and serving the Asia and Pacific region on a Decentralized Autonomous Organization (DAO) format.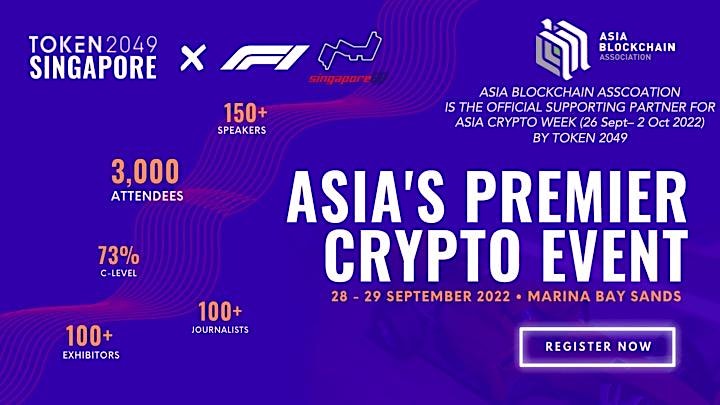 WH will have a booth and/or media presence in all the events where we are offering waiver of 1 time registration fee for our individual and corporate membership. Interest parties kindly meet us in person to redeem the offer from 9am - 6pm :
FIL Web3 Summit : 26 - 27 Sept 2022 (Venue : Marina Bay Sands, Level 4, Melati Ballroom)
The Business Show : 28 - 29 Sept 2022 (Singapore Expo Hall 2, Booth 611)
Token2049 : 28 - 29 Sept 2022 (Marina Bay Sands, Level 4, Roselle ballroom Media Lounge)
Global Digital Asset Summit : 30 Sept - 1 Oct 2022 (Four Point by Sheraton Hotels, Marriott)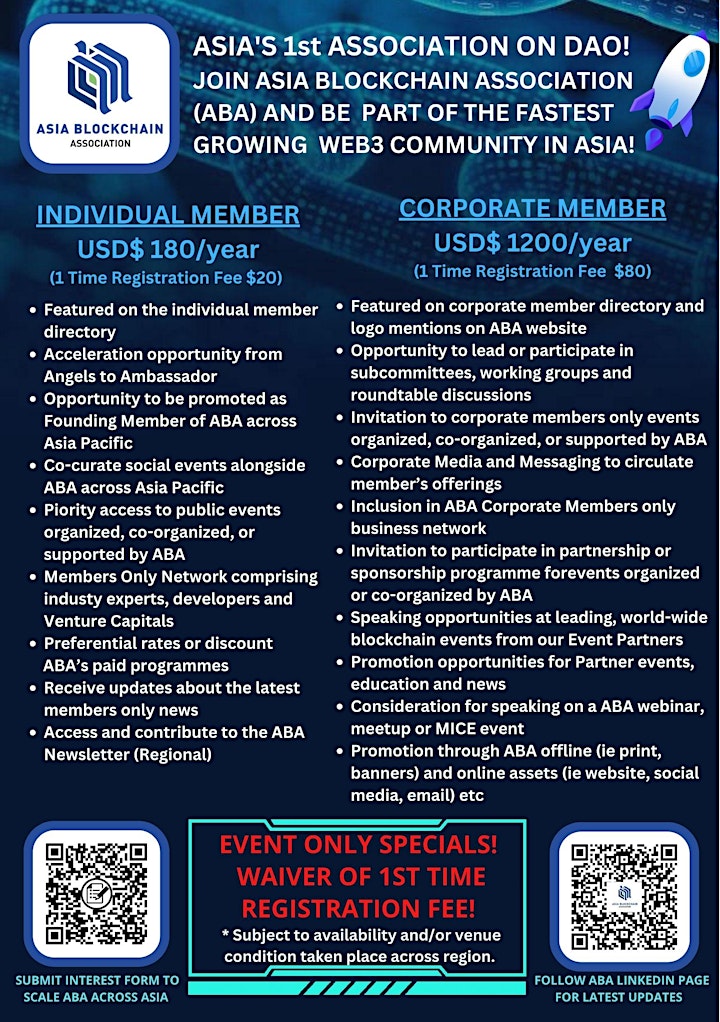 Lastly, as part of our community building effort in conjunction with upcoming Asia Crypto Week by Token 2049 in Singapore from 26 Sep ~ 2 Oct 2022, as part of the support organization for this mega event Asia Blockchain Association (ABA) - Asia's 1st blockchain on DAO is having a series of meetup(s) as part of our community building effort.
Aspiring individuals who are keen to build an inclusive Web3 community do join us :
Hybrid Meetup : 3 Sep 2022 (Wednesday) from 12:00 – 2:00PM (GMT +8)
Virtual Meetup : 7 , 14 and 21 Sep 2022 (Wednesday) from 6:00 – 7:00PM (GMT +8)
Physical Meetup : 24 Sep 2022 (Saturday) from 7:00 - 10:00PM (GMT +8)
RSVP : https://www.eventbrite.com/e/asia-blockchain-association-community-meetup-pre-asiacryptoweek-token2049-tickets-413350431267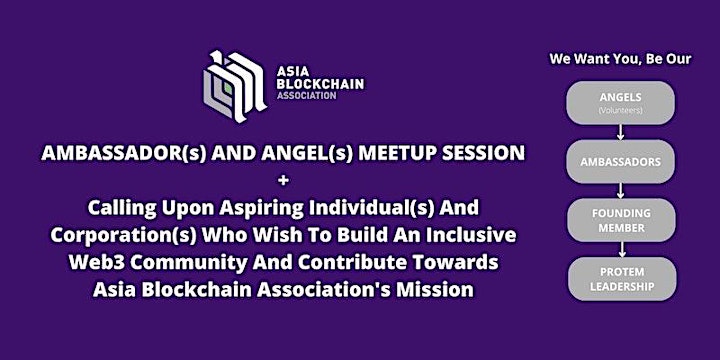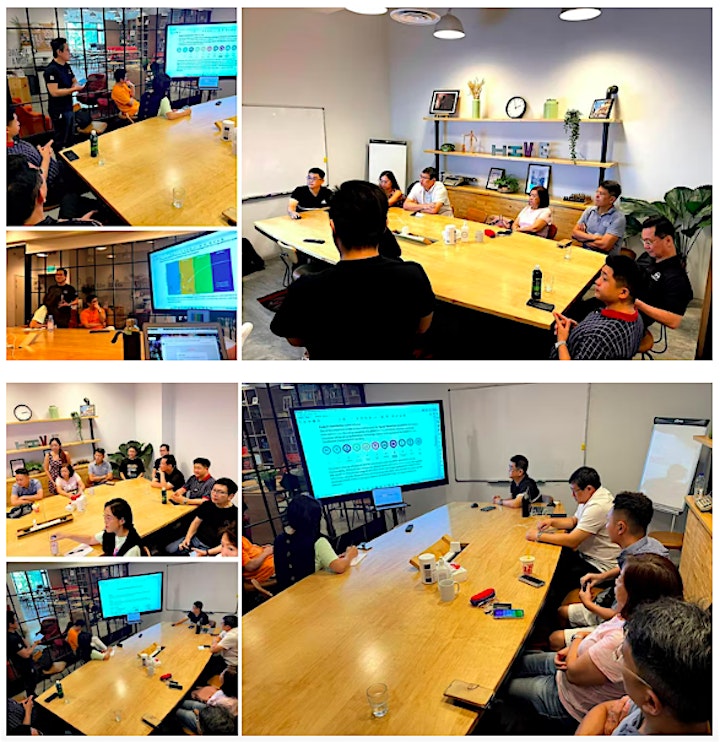 CALL FOR COLLABORATION :
We have an array of partnership proposals carefully crafted to maximize your exposal and networking capability during the AMF 2022 event. If you're interested in partnering with us, just fill up the Interest Form on our webpage : https://asiablockchainassociation.org/metaverse-festival/
We are extending fellow ABA community to join us as volunteer for the media interview segment where we and our publicity alliance - Grape Media Inc who is also the official media partner of Token 2049 will be given access to the Token2049 official media lounge to conduct one to one interview with fellow speakers and exhibitors. Interested parties please write in to web3tv@grape-media.com
FELLOW BLOCKCHAINERS, LET'S SPREAD OUR WINGS TOWARDS 3Cs - CREATE, CONNECT & COLLABORATE!