Learn to create these flaky layered pastries stuffed with a delicious filling in this class
About this event
Asian Dim Sum Series - Char Siew Sou & Bolo Bao
Suitable for Beginners
Non-Skillfuture Redeemable Course
A traditional and all-time favourite when ordering Dim Sum, learn how to make BBQ Pork Puff (aka Char Siew Sou) and The Pineapple Bun (aka Bolo Bao).
These are pastries commonly found in Chinatowns worldwide.
We are definitely very pleased to add this pastry to our programme for our students where you can create these flaky layered pastries stuffed with a delicious filling in this class.
Our Chef Ginny Soh will share on how use simple steps to achieve the flaky pastry, golden crust and super delicious filling, guaranteeing a challenging yet rewarding experience.
Course Content:
Source of ingredients
Make dough to achieve flaky pastries involve - water dough and oil dough
Fillings - BBQ Pork Sauce
Bread pastry
Wrap method
Baking and
Storage Tip
Troubleshoot & Fix bakes
Question & Answers
Bring Home:
6 Char Siew Sou
6 Bolo Bun
Recipe in English & Chinese
Details:
Fee: $168 per pax
Maximum: 10 pax
Instructor: Chef Ginny Soh
Class will be conducted in Mandarin.
For registration, kindly call or WhatsApp Karen Yee at 94881212 or visit our website https://vanillabeansg.com for more courses.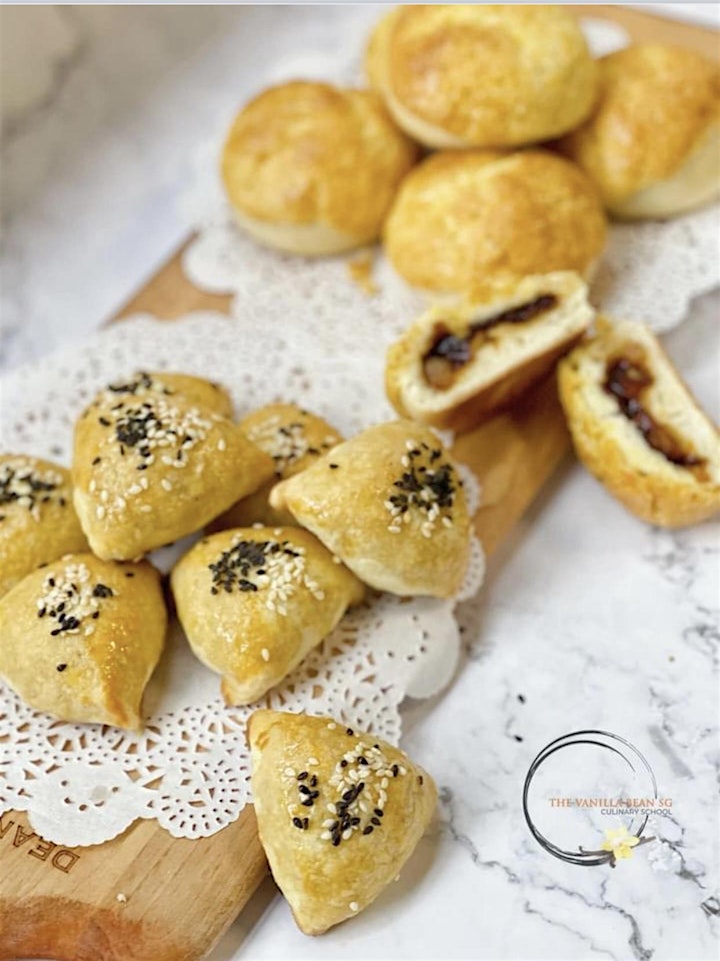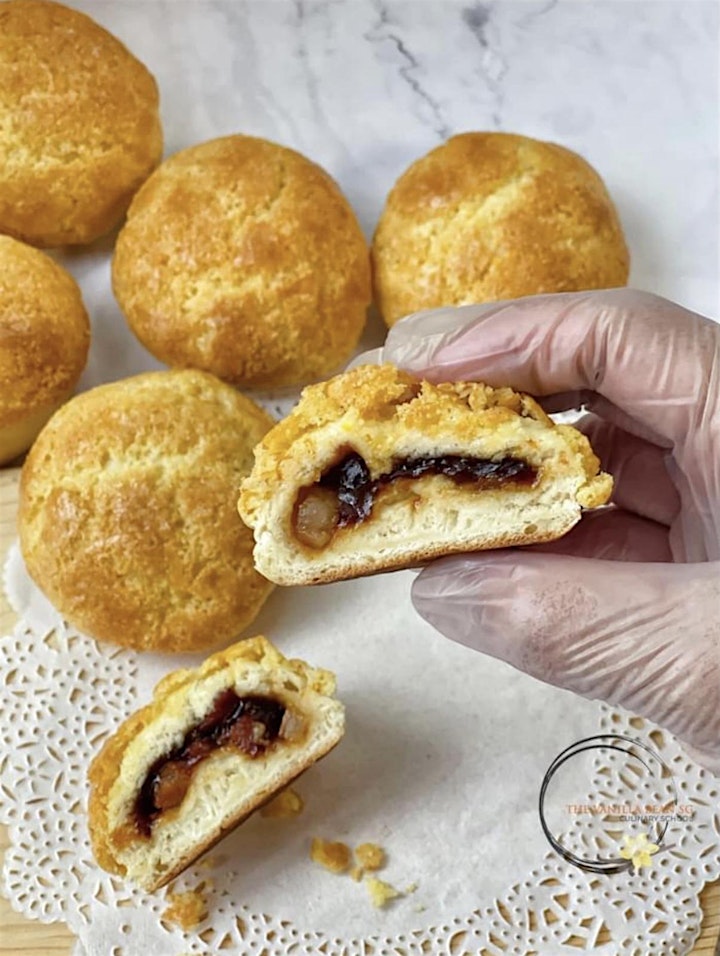 Organiser of Asian Dim Sum Series - Char Siew Sou & Bolo Bao
Since their inauguration in 2016, The Vanilla Bean SG has pioneered the art of jelly cakes in Singapore, using meticulous and precise techniques to inject beauty into jelly cakes and bringing them to life.
The team at The Vanilla Bean SG also enjoys exploring and incorporating the latest trends in their work, and have been consistently bringing the latest innovative desserts and cake decorating workshops to both hobbyists and professionals alike.