About this event
Ask Me Anything - Associate Members Only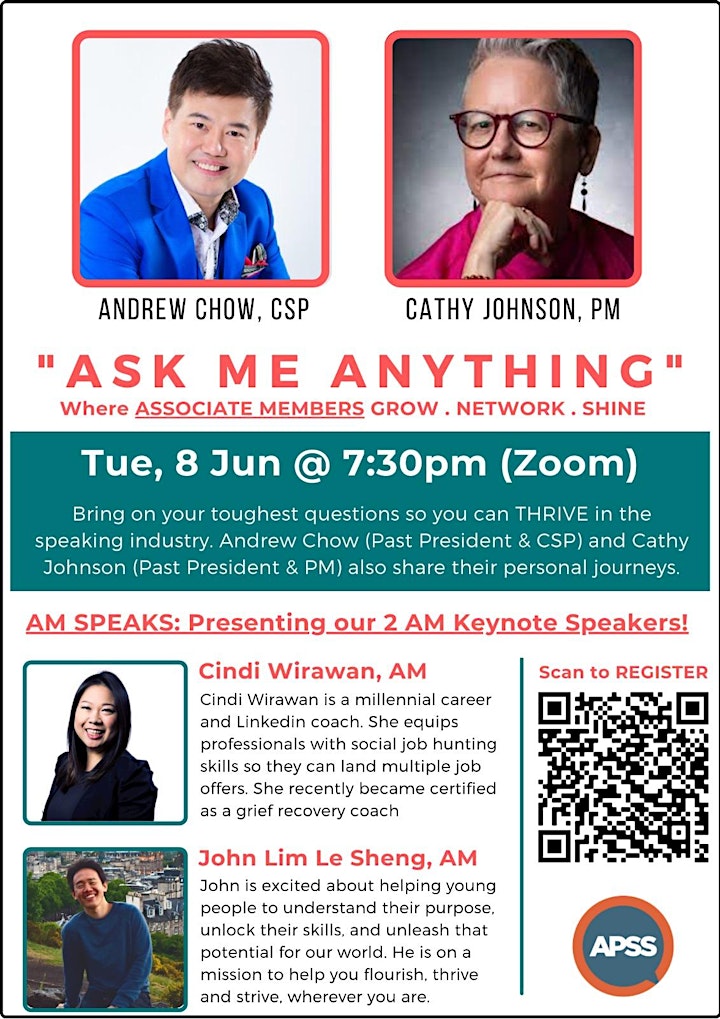 Organiser of Ask Me Anything (Associate Members Only)
Asia Professional Speakers Singapore (APSS) is an association whose membership is made up of subject experts who are already speaking and/or training professionally, and others who aspire to become professional speakers/trainers.
Our members are from a wide spectrum of industries and disciplines who reach audiences as keynote speakers, trainers, consultants, authors and more.

APSS is proud to be part of the Global Speakers Federation (GSF).