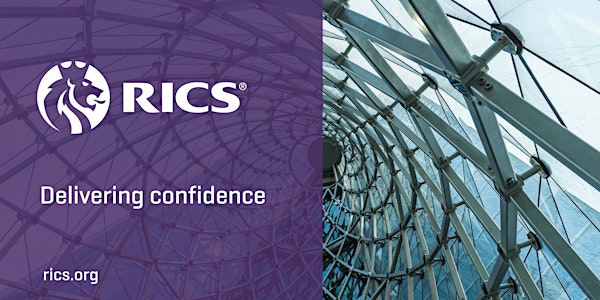 Asset Management: Asset Enhancement Initiatives (AEI)
Widen your asset management knowledge to ensure that maximum investment performance can be achieved.
About this event
Visit www.rics.org/asean for more information.
---------------------------------------------------------
Overview
The value of every property or asset will diminish as they get older. This can be due to various reasons such as building fair wear and tear or leasehold and lifespan getting shorter.
As we enter into a new world focusing on digitalisation, many properties that were built years ago have become less attractive with some of the building systems becoming obsolete.
This give rise to a demand for asset enhancement initiatives as real estate investors and owners, especially the REITs, work to make sure that their properties and assets remain attractive and continue to meet the demand of the market.
The course is for professionals already working in this field and wish to widen their knowledge and ability to identify area of improvement to their property which can enhance their asset value to achieve maximum investment performance. The course will also address the process and methodology to identify the various type of asset enhancement initiatives.
Learning objectives
Comprehend the terminology and key definitions used in asset enhancement project
Review assets to understand the efficiency and relevancy of their assets in the marketplace
Able to identify the different kinds of assets enhancement
Understand how to extract maximum value from an asset enhancement initiative to enable effective decision making from investment perspective
Prepare a realistic and convincing asset enhancement plan
---------------------------------------------------------
FAQs
How can I contact the organiser with any questions?
Should you required further information regarding this event, please don't hesitate to contact us at slim@rics.org.
Reschedule or cancellation of event
Should the participant(s) be unable to attend, a substitute delegate is always welcome. Full substitution communicated in writing is allowed up to 72 hours before the event first commences and is only accepted after RICS's acknowledgment. Please note that there will be no refund or cancellation upon registration.
If you are residing outside the city or country where the event is held, kindly arrange your travel and accommodation only after receiving an email from RICS with further details nearer to event.
RICS reserves the right to cancel or reschedule the event at our discretion. We will do our best to email all attendees as soon as possible, should this occur. Should a reschedule or cancellation occur, RICS will not be responsible for any costs, damages or expenses (i.e. travel) etc. that you may suffer or incur.