Athena Executive Club - Wednesday (August 10th)

Wednesday, 10 August 2016 from 12:00 to 14:00 (Singapore Standard Time Singapore Time)
Event Details
 The Athena Executive Club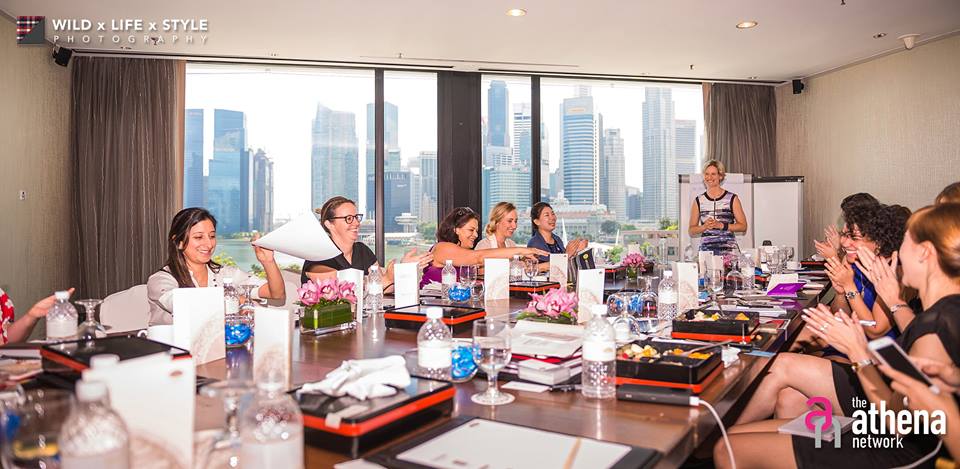 Athena Executive Club members meet for monthly facilitated networking sessions.
To foster a culture of strategic collaboration, the Executive Club operates on a professional exclusivity basis.

Membership is curated to provide a diverse mix of professions and industry sectors. Visitors and Visiting Athena members may attend, if their profession is not represented by an existing Club member.
Ladies considering Executive Club membership may request an invitation to attend. Please contact the event organiser to request an invitation.

Time: 12:00-14:00 + further optional networking after the main meeting
Visitor Fee: $76 including taxes and service and a delicious private lunch
Attendees: 20 female executives and entrepreneurs
Venue: Forlino - Serena Room, 1 Fullerton Rd, One Fullerton #02-06, Singapore 049213
Visitor places are extremely limited, please contact us to reserve your seat.

The Athena Executive Club
The Athena Executive Club holds monthly networking and business strategy meetings hosted within an elegant and relaxed boardroom setting.
We invite women from various professional backgrounds to participate in a structured and facilitated lunch-time meeting. We provide networking and business development training and a place to share professional objectives, make strategic connections and long-term relationships for greater success.
The Executive Club provides access to a host of expertise and is perfect for women who are serious about growing, scaling and expanding their businesses and careers in a supportive and focused environment.
We have a maximum of 20 ladies from different professions at each Executive Club meeting.
We have approximately five spaces for visitors at each meeting.

Networking Strategy Training
One of Athena's main aims is about developing our business skills, and these include our networking skills.
For those new to networking, these topics are designed to help you to network successfully and with confidence.
So whether we are Networking Novices or Nifty Networkers, there are always tips, ideas, and techniques that can be taken from these sessions to make our networking strategy even more effective.
These short sessions are designed to share useful tips, facts and ideas covering a wide range of issues relevant to executives and entrepreneurs.
We invite an 'expert in the field' to present these topics and where possible we like to draw upon the considerable expertise of our members.
Our topics range from business planning to marketing to legal and financial aspects of running a business, and everything in between!
This month's BDT topic: At the Athena Executive Club on Wednesday, Rachel (Melville) Ridgwell will share her networking journey 'from networking novice to networking queen'!
A year ago, Rachel had never heard of networking let alone been to an event, now she puts networking at Athena down as the best thing she did after moving to Singapore. She'll be sharing a few of her tips including:
-why casual networking doesn't work and (what does)
-how to get the most return out of networking activities
Presented by: Rachel Melville-Ridgwell - Ohh Lah Lah - Ladies Pleasure Products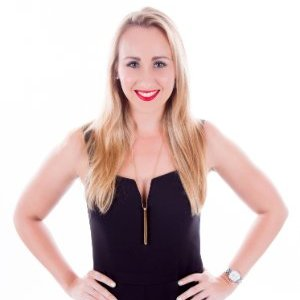 Rachel is a pleasure-seeker who loves food, wine and sex and is not shy to talk about it!
The Sensational Director of Ohh Lah Lah, Singapore's First Female Sensual Products store, Rachel helps women and couples embrace sex positively by exploring the world of sex toys and intimacy.When not educating women and taking the taboo out of sex, she is hosting Athena events and helping ladies in the community.

This Month's Menu
Bocconcino in Caprese
(Buffalo Mozzarella Cheese, Parma Ham, Datterini Tomato, Mixed Salad, Pesto Genovese)
and
Gnocchi all Astice 
(Gnocchi Pasta with Maine Lobster, Tomato Sauce, Sardinia Bottarga) 
or
Herb Roasted Mangalica Pork Collar
(Pomelo, Green Apple Sauce, Savory Cabbage, Puttanesca Sauce)
and
Mango Panna Cotta
(Coconut Granita, Mango Campote, Passion Fruit Coulis)

Coffee or Tea
Please let us know if you require a vegetarian option, or have any food allergies or intolerances. 

Executive Club Members
1. Amanda Blum - Project Unsung Heroes - Storyteller Writer - www.projectunsungheroes.com
2. Angel Teo - The Holistic Place - Holistic Wellness Therapist - www.theholisticplace.sg
3. Kayuri Tank - Molokai Pte Ltd - Accounting and Business Advisory - www.molokai.sg
4. Lise Chew - Natural Pharma Pte Ltd - Beauty & Wellness - www.thehealthyeverythingstore.com
5. Louisa Yue - DP Dental - Dental Practice - www.dpdental.com.sg
6. Manale Ganiere - Renascentia Pte Ltd - Legal Services
7. Olivia Chiong - The Unbusy Entrepreneur - Productivity Consultant www.unbusyentrepreneur.com
8. Pauliina Salmenhaara - R.A.W Inside Out - Complementary Health - www.rawinsideout.com
9. Rachel Melville - Ohh Lah Lah - Ladies Pleasure Products - www.ohhlahlah.com
10. Raksha Sukhia - Southwestern Consulting - Sales Performance - www.southwesternconsulting.com
11. Renee Xavier - Alpha & Omega Law Corporation - Legal Services - www.alphaandomega.com.sg
12. Shiyun Lim - American International Assurance - Financial Services -  www.aia.com.sg
13. Vadivu Govind - Joy Works - Organisational Development http://joyworks.sg
14. Valerie Marin - Natural Concept LLP - Health & Wellness - www.purevitalitync.com
15. Vicki Lew - Brew Creative Pte Ltd - Branding and Design - Graphic Design - www.iheartbrew.com
16. Yana Fry - Yana Fry Pte Ltd - Coaching & Training - www.yanafry.com
 For this month's visitors, please see attendee listing below.
We are very much looking forward to welcoming you!
Attendee List
Sort by:

Date

|

First Name

|

Surname
When & Where

Forlino - Serena Room
1 Fullerton Rd, One Fullerton #02-06
Singapore, 049213
Singapore

Wednesday, 10 August 2016 from 12:00 to 14:00 (Singapore Standard Time Singapore Time)
Add to my calendar
Organiser
ASIA-PACIFIC'S LEADING NETWORKING, TRAINING AND DEVELOPMENT BUSINESS CLUB FOR FEMALE EXECUTIVES AND ENTREPRENEURS 
Focusing exclusively on female executives and entrepreneurs, The Athena Network provides a platform for members to share knowledge and experience across a diverse range of industry sectors, and to collaborate for mutual success.

BUSINESS NETWORKING THAT REALLY WORKS!
The Athena Network facilitates monthly business meetings for female executives and entrepreneurs to network strategically in an elegant yet relaxed atmosphere.
Attend an Athena Meeting!