About this Event
Background: Augmented Reality Singapore
Welcome to Singapore's first Augmented Reality Heritage Trail, centred round Historic Kampong Glam. Gather your family and friends for a day of fun and learning as you scan for clues, find checkpoints, and complete our trail of heritage sites.
How to Play: Digital Gameplay
1. Follow the link in your confirmation email to receive the first clue / checkpoint
2. Download ePrism from the IOS or Google Play Store.
3. Proceed to point 1, and scan the heritage trail icon.
4. Find the checkpoint shown by the heritage trail icon, and scan for interaction.
5. Follow the instructions to proceed to the next checkpoint.
*This is an autonomous Augmented Reality Heritage Trail. You may commence it at your own time and pace. There is no time limit and no fixed playing period. There is no game-master or check in counter. Simply start and end your trail according to your preference.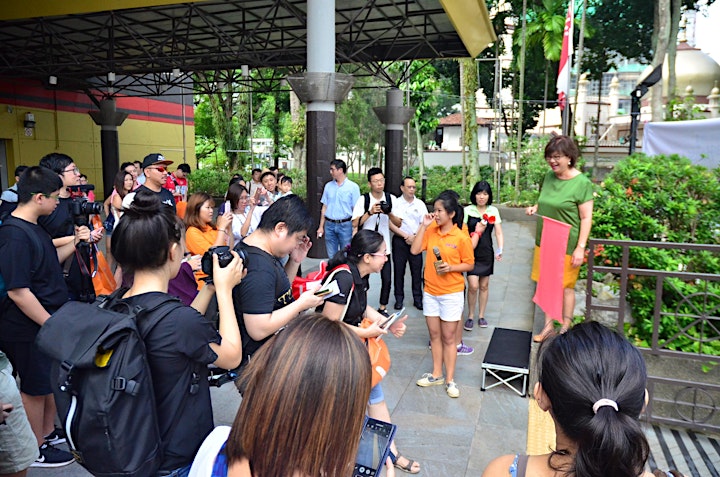 As an on-going augmented reality game, we welcome partners around Kampong Glam to join us for this game to engage the participants and hopefully drive traffic to your outlets.
Contact us if you are keen to showcase your outlet for this augmented reality heritage trail
sales@oncoffeemakers.com
Check out our other Augmented Reality in Singapore projects.