AUKUS - What and Why? examines the strategic and political implications of AUKUS on countries and the balance of power in the Indo-Pacific.
About this event
This talk will be held live on the audio-only app Clubhouse, and will be recorded. Please scroll down for instructions on downloading Clubhouse.
IQi's 6th discussion on AUKUS - the trilateral security pact between Australia, the United Kingdom, and the United States - aims to critically examine the balance of power in the Indo-Pacific region through the lens of the newly-formed grouping.
Main Panellists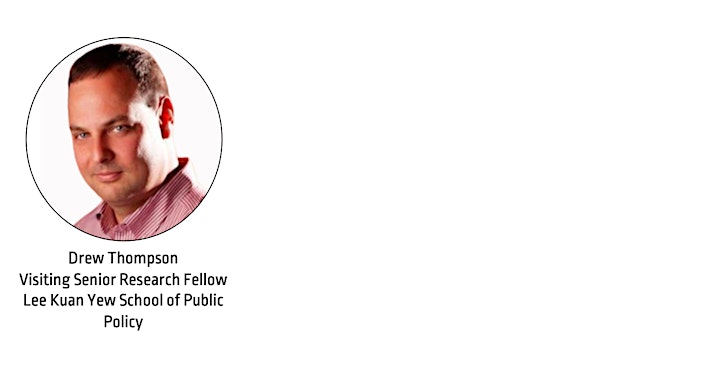 Drew Thompson is a Visiting Senior Research Fellow at the Lee Kuan Yew School of Public Policy at the National University of Singapore.
From 2011 to 2018, he was the Director for China, Taiwan and Mongolia in the Office of the Secretary of Defense where he was responsible for supporting the Secretary and managing military-to-military relations. He was previously the Director of China Studies and Starr Senior Fellow at the Center for the National Interest in Washington, D.C. Prior to joining the Center, he was the National Director of the China-MSD HIV/AIDS Partnership in Beijing, a 5 year, $30 million HIV/AIDS program established by Merck & Co. and the Chinese Ministry of Health. Mr Thompson served previously as Assistant Director to the Freeman Chair in China Studies at the Center for Strategic and International Studies (CSIS). He also was the president of a Washington, D.C. company that manufactured snack food in Qingdao, China. He lived in Shanghai from 1993 to 1998 where he was the General Manager of a U.S. freight forwarding and logistics firm, overseeing offices in Beijing, Shanghai, and Nanjing.
Mr Thompson studied Chinese language at Beijing University in 1990, and was a graduate student in 1992 at the Johns Hopkins University-Nanjing University Center for Chinese and American Studies in Nanjing, China. He graduated cum laude with a B.A. in Asian Studies from Hobart College in 1992, and was elected to Phi Beta Kappa. In 2004, Mr. Thompson received an M.A. in Government, with a concentration in Homeland Security, from Johns Hopkins University.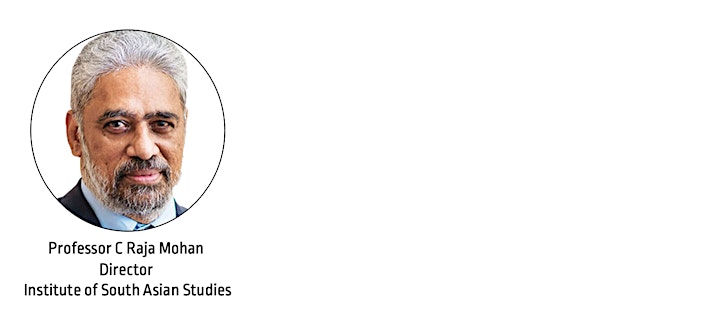 Professor C Raja Mohan is Director, Institute of South Asian Studies, National University of Singapore. Earlier, Professor Mohan was Professor of South Asian Studies at Jawaharlal Nehru University, New Delhi, and at the S Rajaratnam School of International Studies, Nanyang Technological University, Singapore.
Professor Mohan has been associated with a number of think tanks in New Delhi, including the Institute of Defence Studies and Analyses, the Centre for Policy Research and the Observer Research Foundation. He was also the founding director of Carnegie India, New Delhi – the sixth international centre of the Carnegie Endowment for International Peace, Washington DC.
Professor Mohan was the Henry Alfred Kissinger Chair in International Affairs at the United States Library of Congress, Washington DC, from 2009 to 2010. He served on India's National Security Advisory Board. He led the Indian Chapter of the Pugwash Conferences on Science and World Affairs from 1999 to 2006.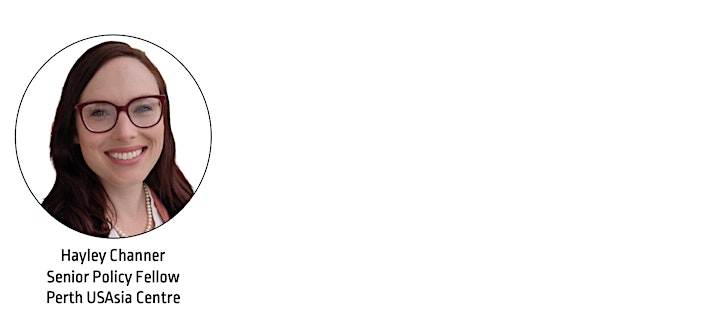 Hayley Channer is the Senior Policy Fellow with the Perth USAsia Centre. Based in Canberra, Hayley produces analysis on Australia's foreign and defence policy in the Indo-Pacific, engages with key government agencies and other stakeholders, and builds and sustains the Centre's domestic and international network.
Hayley has led a diverse career across government, think tanks and the not-for-profit sector. She previously worked for the Department of Defence producing policy advice on Australia's defence cooperation with the United States and Japan. She has also been an adviser to former Minister for Defence, Senator Marise Payne, analyst with the Australian Strategic Policy Institute (ASPI), and coordinated government relations for World Vision Australia.
Hayley is a 2021-22 Fulbright Scholar and Visiting Fellow with the Strategic and Defence Studies Centre (SDSC) at the Coral Bell School of Asia Pacific Affairs, Australian National University. She is an alumnus of the US State Department International Visitor Leadership Program (IVLP) and Australia-America Young Leadership Dialogue (AAYLD). Hayley has a Master of International Relations from the University of Queensland and certificate in Public Policy from the London School of Economics.
ABOUT IQ INTERNATIONAL
Inconvenient Questions International(IQi) is committed to fostering deeper understanding, empathy, and involvement through meaningful informed conversations across boundaries.
More information of IQi can be found here!
Upon registration, you will receive an e-mail confirmation with the step-by-step guide to download Clubhouse (if you do not have the application downloaded on your phone) and the event link.
Organizer of AUKUS - What and Why?
Inconvenient Questions (IQ) is committed to fostering deeper understanding, empathy, and involvement through meaningful conversations. IQ International made its debut on 15 May 2021 – a new iteration that takes on the popular audio-only format. IQ International is proudly brought to you by Strategic Moves Pte Ltd (Singapore). We're a strategic and crisis communications practice with a special interest in policy issues. We don't do public relations. No press releases, no media pitches. We deal with communication issues upstream.