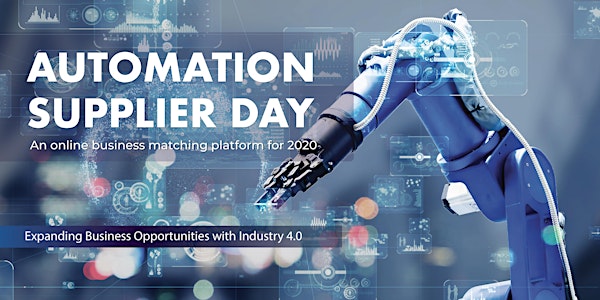 Automation Supplier Day
Join SSIA for our third Automation Supplier Day, hosted online for the first time.
About this event
**Registration for this event has closed. If you are still keen to join us, please join the waiting list and we will get back to you as soon as we can.**
Automation Supplier Day has been our annual flagship event to encourage business matching among local and foreign companies in our semiconductor ecosystem. This year's theme will be on Expanding Business Opportunities with Industry 4.0, with special focus on areas of advanced manufacturing and energy and water savings solutions. This event helps end users speak on their business needs, and the general trend of the industry, at the same time allow solution providers to showcase their solutions and ultimately to promote business matching.
This year, the Automation Supplier Day will be riding on a webinar platform, providing unique opportunities to showcase disruptive trends in advanced manufacturing and best practices of advanced end users of automation solutions in the electronics and semiconductor industry. The event allows end users & suppliers to explore technology and business collaboration opportunities through innovative sharing, virtual exhibitions as well as individual business matching sessions throughout the 2 days.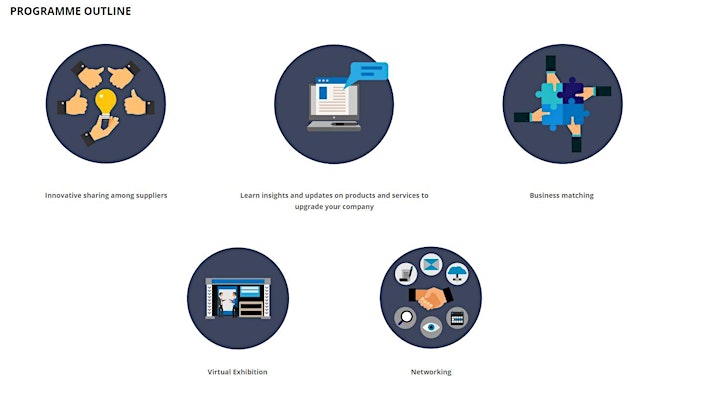 SPEAKERS
Kevin Lee, Head (AI Advisory and Adoption), AI Singapore
Claus Kleilein, Global Director Sales, Fabmatics GmbH
Michelle Phua, Co-Founder & Director of Operations, Innowave Tech Pte Ltd
Mike Feng, Product Manager, Innowave Tech Pte Ltd
TK Loh, Senior Director of Equipment Operations Engineering, Kulicke & Soffa
Jiro Chiba, Consultant, NEC Asia Pacific Pte. Ltd
Ricco Walter, Managing Director, SYSTEMA Automation Singapore Pte. Ltd
BREAKOUT SESSIONS
Join us in the afternoons for deep dives with our speakers on their solutions and products:
Day 1
Breakout session with SYSTEMA Automation Singapore Pte Ltd
Breakout session with Fabmatics GmbH
Day 2
Practical guide of AI Inspection and AI Preventive Maintenance – by NEC Asia Pacific Pte. Ltd
Riding the Innovation Wave: Business Continuity and Competitiveness during The New Normal – by Innowave Tech Pte Ltd
WHY SHOULD YOU PARTICIPATE
Participating companies will have the chance to connect with industry leaders and innovators, expand their business network and gaining insights from domain experts. Solution providers will also get the chance to present their products and services in line with the event's theme. Companies that contribute their problem statements and solutions will also be matched for meetings prior to the event.
All attendees will be invited to join our exclusive LinkedIn group to chat about the Automation Supplier Day topics and to network with other attendees.