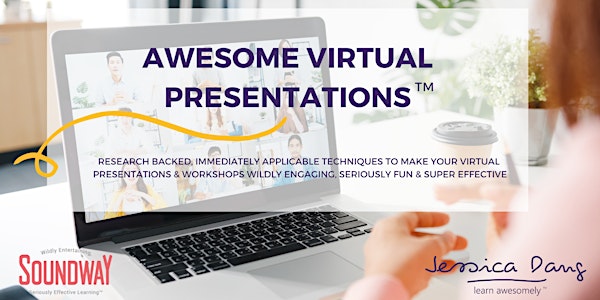 Awesome Virtual Presentations™️
Watch Our Client Testimonials Video Below
Refund Policy
Contact the organizer to request a refund.
Eventbrite's fee is nonrefundable.
About this event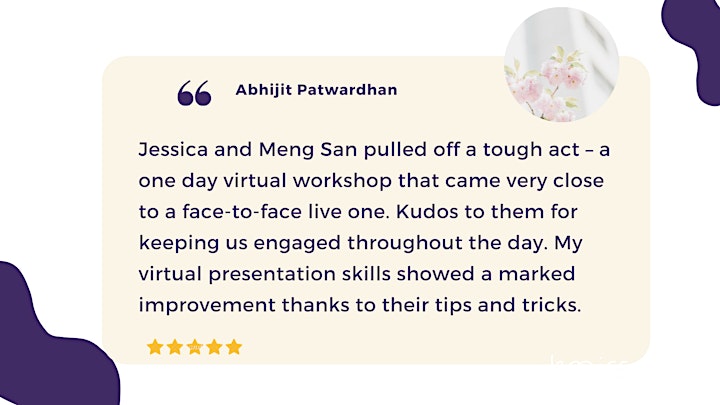 In this full day, fully virtual workshop, trainers and presenters will gain practical, immediately applicable techniques to make their virtual workshops and presentations highly engaging, active and effective. Based on the science of how people learn and designed specifically for virtual training, this hands-on program will build confidence and transfer best practices to learners. The program will cover areas that all presenters, virtual trainers, coaches and educators must master to deliver learning and presentations that matter.
You'll learn how to overcome the many barriers and pitfalls to delivering powerful, memorable virtual presentations & learning events. You'll boost your standing as a virtual presenter or educator by delivering knock-your-socks off virtual experiences that stand apart.
The human brain evolved to look for real faces in a crowd, analyze expressions; tone, and respond accordingly. Unfortunately, this ancient, inbuilt neurological process is far less effective in the virtual world. This can result in a less than optimal online experience for both virtual presenters & their audience. This disconnect can derail even the most well structured online learning workshop or presentation.
Important Questions You'll Get Answers to at the Virtual Workshop:
How do you overcome this facilitator/presenter-learner/audience disconnect?
What happens when you cannot determine if the audience is absorbing what you're delivering?
How does technology affect learner/audience attention and responsiveness?
What do the Learning Sciences tell us about presenting online to multitudes of physically distributed learners/audience members?
How do you deliver the right learning program/presentation to your specific virtual audience?
Are there proven techniques to build rapport, deliver real learning or information and have lots of fun via Zoom?
How do you build bridges between learners/audience members, to encourage collaboration and connection?
How can you build a Learning/Presentation Delivery Blueprint™ that guides your preparation and delivery process?
How do you prevent Zoom Fatigue among your learners or audience members?
This scientifically sound, learner-focused virtual program incorporates learning-by-doing approach that builds your confidence – fast. Discover how to craft the delivery of a presentation that transfers relevant skills, educates & entertains. Learn to pace yourself and incorporate science & research backed techniques to hold attention. Use our custom built tools, processes & videos to move your sessions to the next level.
So, come prepared to learn, have lots of fun, make new friends and be ready to transform your virtual sessions!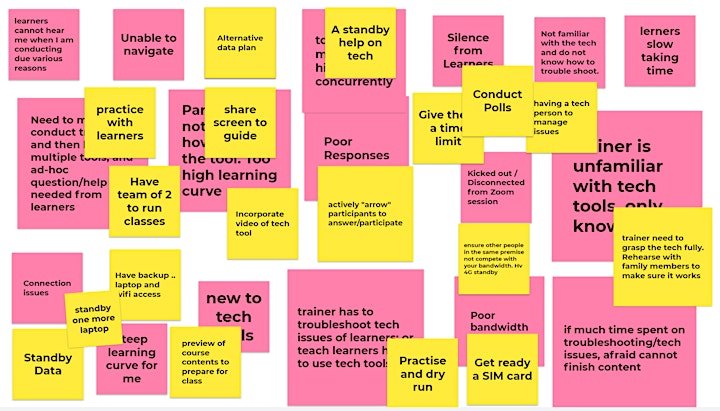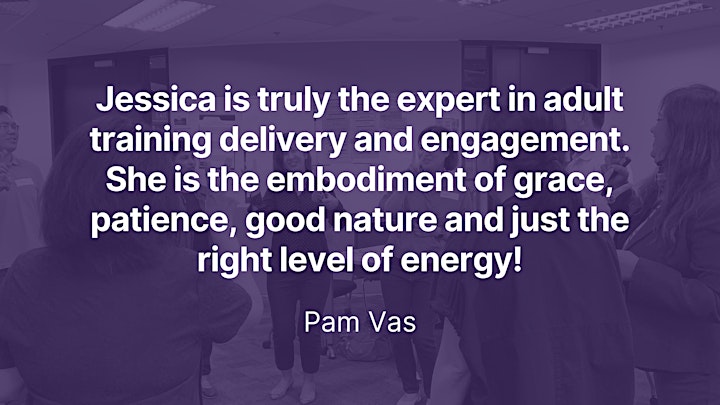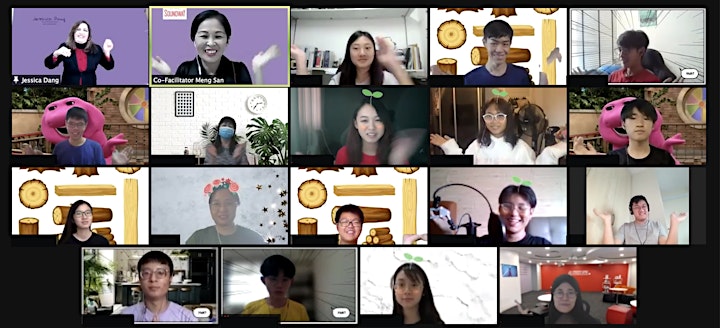 Unique to this Workshop:
SoundwayStudio: You'll gain access to our industry leading, custom built private virtual studio. You'll use it to practice and record your presentations.
SoundwayForms: Built specifically to overcome feedback constraints in a virtual setting, you'll use our custom built tool to share and receive constructive feedback with/from others in the session. You'll be able to gauge how much your presentations have improved, in just 1 day!
Step-by-Step Processes: You'll learn the fundamentals of virtual presentation in a systematic manner, so you're ready to deliver your virtual learning programs or presentations like a pro.
Collaborative Learning: You'll work in groups to quickly and effectively put what you learn into immediate practice.
Learn Like You'll Teach: This program is designed to deliver learning & techniques just like you will, once you've mastered the techniques.
Access to Jessica Dang's Technology & The Learning Brain videos and resources.
Interactive, Hands-On, Fun, Multi-Modal Learning: You'll learn through practical applications, video, games and more.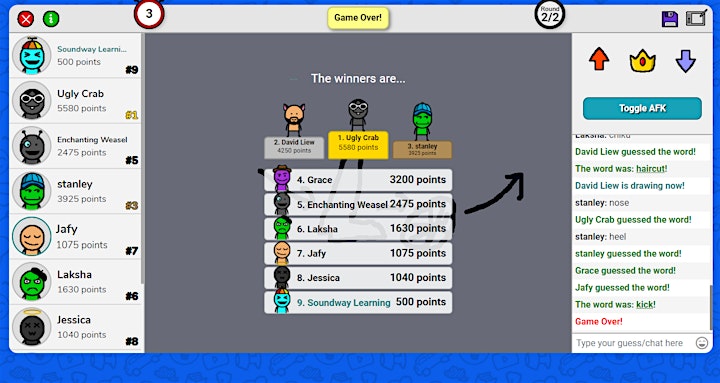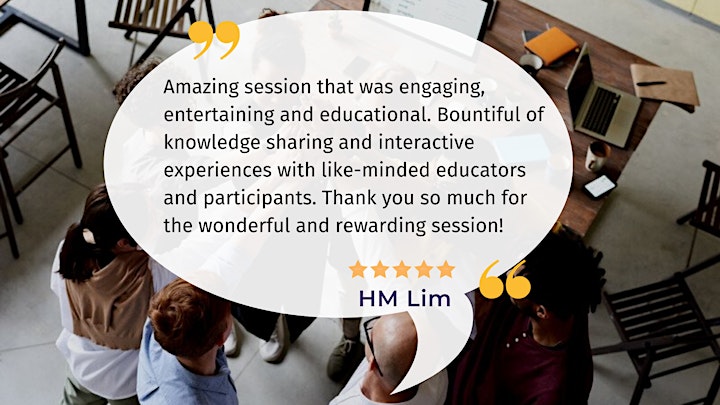 Learning Objectives:
By the end of this session, participants will be able to:
Apply Jessica Dang's Mindset Alignment Framework™ for better virtual delivery.
Learn 5 essential video communication skills.
Connect with your learners or audience from the very start.
Explore 7 ways to present yourself professionally in virtual sessions.
Understand pitfalls of voice, diction & enunciation.
Discover The Science of Storytelling and its impact on learning.
Receive Jessica Dang's Learner Profile Matrix™ to clearly define your audience.
Choose the right words to best illustrate your message.
Locate your best camera angle.
Compare different types of lighting and select the most appropriate one.
Choose an environment that best projects a professional image.
Master basic tech skills & inherent platform tools
Avoid common wardrobe pitfalls.
Learn 7 essentials of virtual eye contact & digital body language.
Apply 4 techniques pros use to manage nerves & anxiety.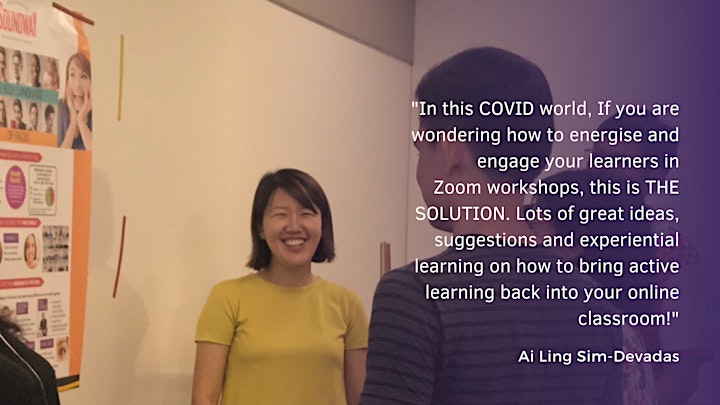 About Your Master Facilitator

Jessica Dang has developed and delivered bestselling face-to-face; virtual and learning programs internationally. She was instrumental in building the largest 'hands-on' education company in Asia. Additionally, she has conceptualized and built leading education businesses, learning tools; software for clients. An innovative educator, Jessica has also developed and managed large scale, multi-location learning events and outreach programs for leading international organizations. She brings her super fun, trademark chaos & mayhem learning technique to all her programs.
Jessica is a practicing Workplace Learning Specialist, Specialist Adult Educator, Executive; Team Coach, business strategist and author. She helps organizations build their learning systems, structures and content. Jessica was a top ranked educator at leading adult education organizations, having delivered hundreds of both face-to-face and virtual workshops. Her virtual workshops were ranked #1, #2 and #3 among all virtual programs at the leading adult education organization. Jessica also works with C-suite executives and teams to achieve their personal & career goals, and helps companies design business; learning systems. Jessica consults extensively for a major division of the Singapore government.
Jessica's Microlearning Kit and Happiness Kit has been downloaded thousands of times by learning practitioners and individuals worldwide. Her free Happy Red Dot workshops on happiness; resilience have been attended by thousands of people. She wrote popular columns in the leading local newspaper, a popular parenting magazine and a highly respected HR journal. Over 350 000 children, young adults, parents, educators, executives, and other adults have attended Jessica's programs. She is actively involved in community service projects and welcomes the opportunity to contribute her time and skills for worthy causes.
Jessica's Qualifications Include:
Certified Workplace Learning Specialist (CWLS)
Certified Marshall Goldsmith Executive & Team Coach
Diploma in Adult and Continuing Education (DACE – eLearning Elective)
Advanced Certificate in Training and Assessment (ACTA)
Clients Include: