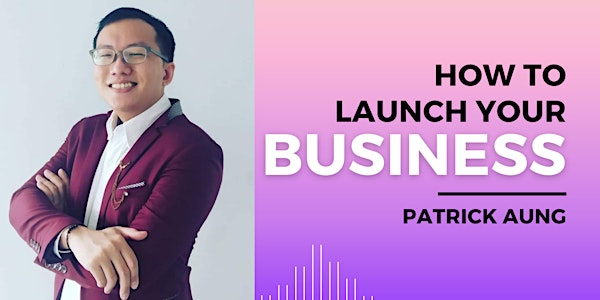 B2B + B2C = Making Passive Income Without thousands in investment!
Learn how to use an ecommerce platform to build a passive income. You can do this full-time, or part-time if you have an existing job!
When and where
Location
1 Rochor Canal Rd 1 Rochor Canal Road #02-43 Sim Lim Square Singapore, 188504 Singapore
About this event
I have a business model which I will like to share with you...
In this model, you will learn how to use an e-commerce platform to build a passive income.
The term electronic commerce (ecommerce) refers to a business model that allows companies and individuals to buy and sell goods and services over the Internet. Ecommerce operates in four major market segments and can be conducted over computers, tablets, smartphones, and other smart devices. And our business model fit this description perfectly. Many a times alot of people come to us and tell us that what we are doing isn't ecommerce. Then I show them the dictionary definition and they are left speechless! Yes! We are E-commerce and we are proud of it! That how the backends run itself auto pilot!
You can either do this full-time, or part-time if you have an existing job. You do not need to have technical knowledge, and don't guess... this has nothing to do with eBay, Amazon.com or even Qoo10... For those of who are familiar with those platforms.
I am looking for hardworking people of all ages, male or female, who are open to try new things, who enjoy meeting new friends when you have the time, and most importantly, desire to build a long term passive income for yourself or to leave a legacy for your children.
And this I can promise... We are not some get-rich-quick scheme out there that requires you to put in some huge initial investment and thereafter you need to work 24x7 to get back that initial investment, before you see real profits! That is not my model at all! Personally, I dislike those models, especially when I first started off, on my own, with very little money and tried a few of these models that gave me financial pressure every single day!
I like to work at my own pace to grow my business. I am willing to work hard and put in the hours when I know there is a real opportunity. I am willing to train new distributors on the core fundamentals of sales and marketing skills which is beneficial to them in a long run.
And I have found this legitimate business opportunity which they can apply their skills and knowledge on and I am excited!
If you can empathize with me on the above after having tried many options out there, and am willing to give yourself this opportunity to learn more, and upgrade yourself... Do kindly RSVP to this invitation and register for this event. We regret to inform you that we only allow two visitors per day, weekdays only.
I look forward to your participation and have a great day!
We will only serve 1 meal and 1 cup of coffee per person. Any additional cost incurred from additional food orders will be STRICTLY at your expenses. Failure to comply will have you barred from the meetup immediately and any subsequent meetups. Terms and conditions can and may change anytime without your knowledge.
P/S. Please note that there is no upselling, no buying of course(s), etc during or after my workshop. You are not expected to pay a single cent to kick off this business opportunity.