You can learn the simple tips and tricks in Basic-Intermediate Excel Workshop, which make simple to complex tasks easy in just 2 Days!
About this event
Course Objectives
Check out the full course details: Learn the Basic-Intermediate Excel Skills at Intellisoft in Singapore
The Basic Excel Hands-on training teaches you how to use Microsoft Excel extremely well for day to day use in the office, and at home.
By the end of the training, be able to:
GET familiar with Excel Ribbon.
IMPROVE your Productivity by Learning Many Shortcuts.
LEARN Basic Formulas & Functions to Save Time.
WORK with different types of Charts & Graphs to Produce Accurate & Presentable Data.
COMPILE & Summarize Data from Multiple Worksheets & Workbooks.
HIGHLY Recommended for People who want to Upgrade themselves & Move to the Next Level.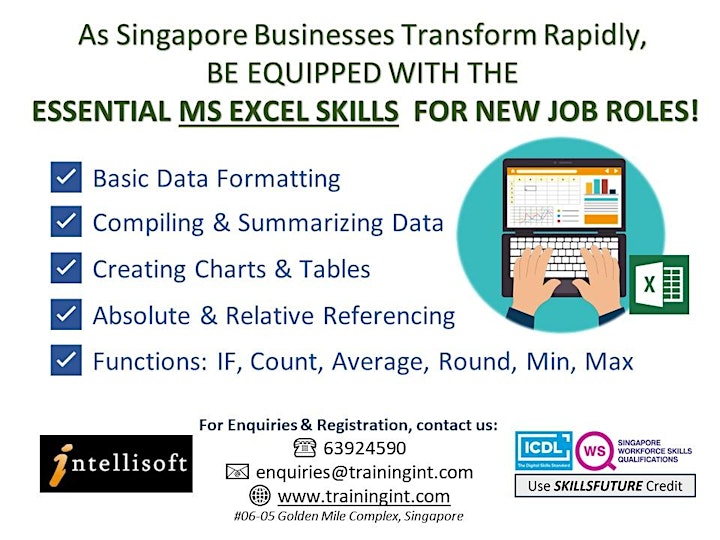 Organiser of Basic-Intermediate Excel Training by Intellisoft in Singapore