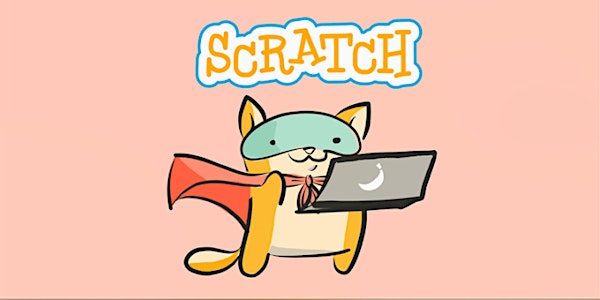 Basics 3 @ Tampines : Dec Camp |5-9 Dec | 10am-12pm
Basics 3 - Coding Camp for Ages 9 - 10
Date and time
Mon, 5 Dec 2022 10:00 - Fri, 9 Dec 2022 12:00 +08
Location
Tampines Campus (Tampines Plaza 1) 3 Tampines Central 1 #06-03 Singapore, 529540 Singapore
Refund Policy
Contact the organiser to request a refund.
About this event
STARTING WITH SCRATCH
We welcome students who at least 9 years old and have completed Primary 2 in the local school system or Year 2 in the international school system. No prior coding experience is needed to join this introductory course.
Basics 3 is SG Code Campus' foundational course for kids 9-10 years old. We will touch on the nature of computers - where they are found, why they are useful, and how they work. Code Campers will come to recognise code as a language used to instruct computers, as well as a means to tackle complex problems.
How do you use computer science to solve a problem? You start by learning how to formulate algorithms (chain tasks together to solve a problem), construct loops (computers are great at repetitive tasks so exploit that!) and rely on conditionals (enable your computer to make decisions). After this course, kids will be able to build basic programs and collaborate with others to devise computer-based solutions to problems.
Course Schedule
This is a 5-lesson course. Lessons will be conducted at our Tampines campus over 5 days, Mon - Fri, 5-9 Dec, 10am-12pm.
Students will need to bring their own pencil cases; we will provide all other material including laptops.
About the organiser
School Policies
We can't wait to welcome you on Campus! Before you arrive, here are some of our Campus policies that you need to be aware of.
MINIMUM CLASS SIZE
Please note that we require a minimum of 3 Code Campers to start a class. You will be fully refunded if the class minimum is not fulfilled.
MISSED CLASSES AND MAKE-UP CLASSES

SG Code Campus offers structured and outcome-driven courses to equip our Code Campers with the necessary programming proficiencies to progress through our learning roadmap. Full attendance for each course is important to ensure that students are able to progress smoothly in their learning journey.
For a missed lesson, the student will receive a video link to the lesson missed that will expire in two weeks, as well as any necessary materials used in class. Subject to the availability of the instructor, a 15-min consultation can be arranged after the student has covered the video and attempted any necessary exercises to clarify any student doubts. 
CANCELLATIONS & REFUNDS
We strive to maintain a low instructor-to-student ratio for our courses to maximise the learning experience. Hence, seats are limited and we greatly value each and every seat that we offer. If you cancel your registration for any of our courses for any reason whatsoever, the following refund policy applies:
100% full refund if written notice of any cancellation is received by us at least 14 days before the start date of the course.
100% credit refund if written notice of any cancellation is received by us at least 7 days before the start date of the course. 
No refund will be given if written notice of any cancellation is received by us less than 7 days before the start date of the course. 
There will not be any refund or credit offered for physical classes that need to move online. We have continuously honed our conduct of online classes, and are confident that our online classes will still deliver a fruitful learning experience for the kids.
Please note that credit refunds are valid for 12 months from the date of issue, and can be applied to any other SG Code Campus course (subject to availability) within the validity period. If a course of a lower value is selected as a replacement, no refund of the difference in course fees will be given.
WHAT TO BRING
We provide all necessary equipment for students in the classroom, including a Macbook and other hardware devices where applicable. Your child should bring a water bottle and a jacket, as it can get cold in some of our classrooms.
PHOTOGRAPHY & VIDEOGRAPHY
Please note that photographs and/or videos may be taken during classes or events for educational, training and marketing purposes.
If you do not wish for you or your child to be featured in any educational, training and/or marketing materials, please notify us via email at enquiries@sgcodecampus.com, prior to the start of your child's course with us.