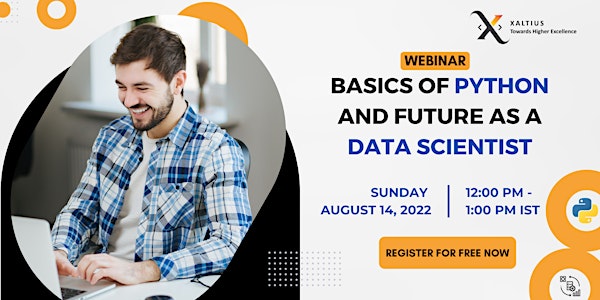 Basics of Python and Future as a Data Scientist
Why is Python such as easy programming language and learn the skills required to be a data scientist!
About this event
Data today is being created at a massive rate. Almost all the data we have today has been created over the last two years. Organisations all over the world are gearing up to harness the power of data through data science to better understand their customers and improve everyday business.
During this webinar, you will be given an overview of how data science can be a powerful tool for business tranformation and the pathway for you to become a data analyst/scientist. Data Analysts and Scientists are in demand today across every industry and this is the right time for you to get into the data industry!
Python is a powerful, modern, industry demanding language and in this webinar you will get a glimpse of why Python is an important tool for data scientists.
Data science can help in:
Understanding data better
Solving business problems
Creating amazing visualizations and reports
Perform descriptive and predictive analytics
Build a data workflow
If you are interested to embark on a 6 month journey with international certification, internship and job opportunities enroll in our course today:
https://xaltiusacademy.com/6-months-data-science-program/