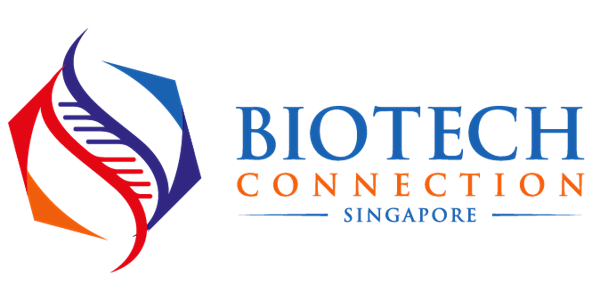 BCS Career Talk 2022
BCS Career Series Interested in a career in biotech, pharma or life sciences? Join us for BCS Industry Career Series today!
When and where
Location
Merck Pte Ltd 2 Science Park Drive Singapore, 118222 Singapore
About this event
We are bringing together a diverse panel of speakers with highly accomplished careers within the broader Life Sciences ecosystem to share their journeys in their chosen paths. You will hear from speakers with backgrounds in Entrepreneurship, Venture Capital, Digital Health, Pharmaceutical Manufacturing from companies such as Merck, Allozymes, Jonda Health and Lifestone Ventures.
Whether you're a fresh graduate, someone who is navigating the transition from academia to industry, or a seasoned professional looking for a career switch, join us for an inspiring evening where you will learn about the career opportunities available and will receive an insider perspective into our speakers' career trajectories. Don't miss this opportunity to meet and interact with the speakers following the discussion.
Sign up today to reserve your spot!
Agenda
-6pm to 630pm: Attendee registration and speaker arrival
-630 to 745pm: panel chat with speakers
-745 to 845pm: Q&A and networking session
-845pm to 9pm: Closing ceremony by BCS
Panelists include:
Dr. Janice Tan
Head of Upstream Manufacturing Sciences and Technology (MSAT)
Janice heads the Upstream MSAT (Manufacturing Sciences & Technology) team in Asia Pacific excluding China, at Merck. She and her team are responsible for providing application and technical consultations on upstream bioprocesses; presenting holistic and innovative upstream solutions to customers from cell line development to bioreactor scale-up.
Prior to joining Merck, Janice was involved in developing customized media and feed formulations, and applying multi-omics technologies for cell line engineering, media and process development. She received her Ph.D. in Biochemistry from the National University of Singapore
Dr. Suhina Singh
Co-founder & CEO, Jonda Health Pte. Ltd
Suhina is a Medical Doctor turned Digital Health strategist, Investor and entrepreneur bringing together Healthcare, Business and Technology expertise with over 15 years' experience in roles ranging from clinical practice, medical advisory and operations to data-driven marketing and digital innovation. She utilizes her unique combination of skills on her own start-up Jonda Health to positively make a difference in the lives of chronic disease patients such as herself.
Suhina holds a Bachelor of Medicine and Surgery from the University of Stellenbosch, a Masters in Science in International Health Management from Imperial Business School and an Executive MBA from INSEAD.
Dr. Ho Wen Qi
Vice President, Lightstone Ventures
Wen Qi is a Vice President at Lightstone Ventures since 2015, where she evaluates new investment opportunities in the biopharmaceutical and medical device sectors out of the firm's Singapore office. She currently serves as a director on the board of Ligature Therapeutics Pte. Ltd.
Prior to joining Lightstone Ventures, Wen Qi worked at the Singapore Immunology Network, where her research was focused on the immunological basis of allergic diseases. She remains active in advocating for early career researcher participation in biotech entrepreneurship. .
Wen Qi received her B.Sc. in Molecular and Cellular Biology at Johns Hopkins University and her Ph.D. in Immunology at Stanford University. She was also the recipient of the National Science Scholarship from the Agency for Science, Technology and Research Singapore.
Peyman Salehiah
Co-founder & CEO, Allozymes
Dr. Peyman is a scientist-entrepreneur with extensive experience in transferring technologies from the lab to the market. He received his Ph.D. from the National University of Singapore (NUS) during his PhD, led industrial-academic collaborations focusing on bioprocess design and process scale-up. As a serial entrepreneur, he now leads Allozymes to spearhead an advanced technology to revolutionize biotech adoption in different industries. He started his first company at 22 leveraging the needed pathway of the lab to market, which grew to a 50-person company. Prior to starting Allozymes, Peyman joined a technology consultant firm as head of business development, expanding the company into East Asia and the Middle East.