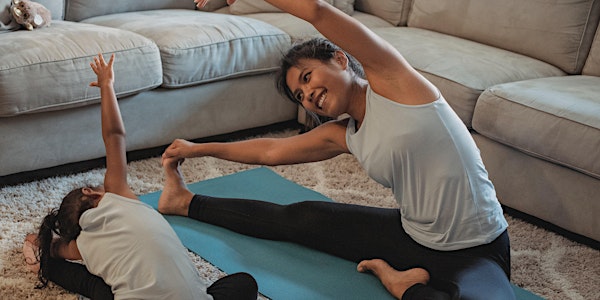 Be a Nurturing Parent: Philosophies and Techniques
Come join us for this 2-hour interactive workshop to uncover your parenting styles and strengths.
About this event
Synopsis
'The apple never falls far from the tree.' What does that mean to you as a parent?
How does your parenting style impact your children's lives – are you also responsible for their failures as much as their successes?
How do you strike the perfect balance between managing, controlling and letting go? What happens when you don't?
Parents have so much on their hands these days. It's already hard enough finding the time to manage one's careers and to have enough time for self, how do parents even find the time fine tune their parenting styles let alone strike the right balance without it being a painful process of trial and error?
Come join us for this 2-hour interactive workshop to learn not just about parenting philosophies and techniques, but to also discover your own styles and strengths and to leverage these to overcome your difficulties and shortcomings. Which parent hasn't gotten angry with their child and regretted some of the things that were said or done? How do you ensure mistakes are learnt and not repeated?
Come hear from a father of 5 who also works with prison inmates ranging from 14-74 to learn how his parenting philosophies have yielded children who are MOH and NTU scholars, straight A students and student leaders. Hear from his personal missteps over the last 20 years and how he combines what he has discovered as a professionally trained counsellor and life coach with common sense to find the right balance for each situation he has faced as a parent and a coach.
About the Organiser
This talk is organised by Blended Concept Pte Ltd as part of our community engagement project. Blended Concept Pte Ltd is a social enterprise registered with raiSE. We provide a plethora of courses to help individuals improve their personal and family life.
Speaker's Profile
Alastair has a private psychotherapy practice working with both local and regional clients facing difficulties in handling life transitions, relationships, and emotions. These may range from dealing with loss, change as well as managing addiction, anger, stress, anxiety, eating and image issues. Apart from conducting family and self-awareness training programs for male inmates in Changi Prison.
Alastair provides personalized coaching to professionals and companies who are looking to elevate staff performance. He is also a sought-after speaker on a wide range of parenting issues including enforcing discipline, improving communications, managing emotions and handling transitions for academic success.