Description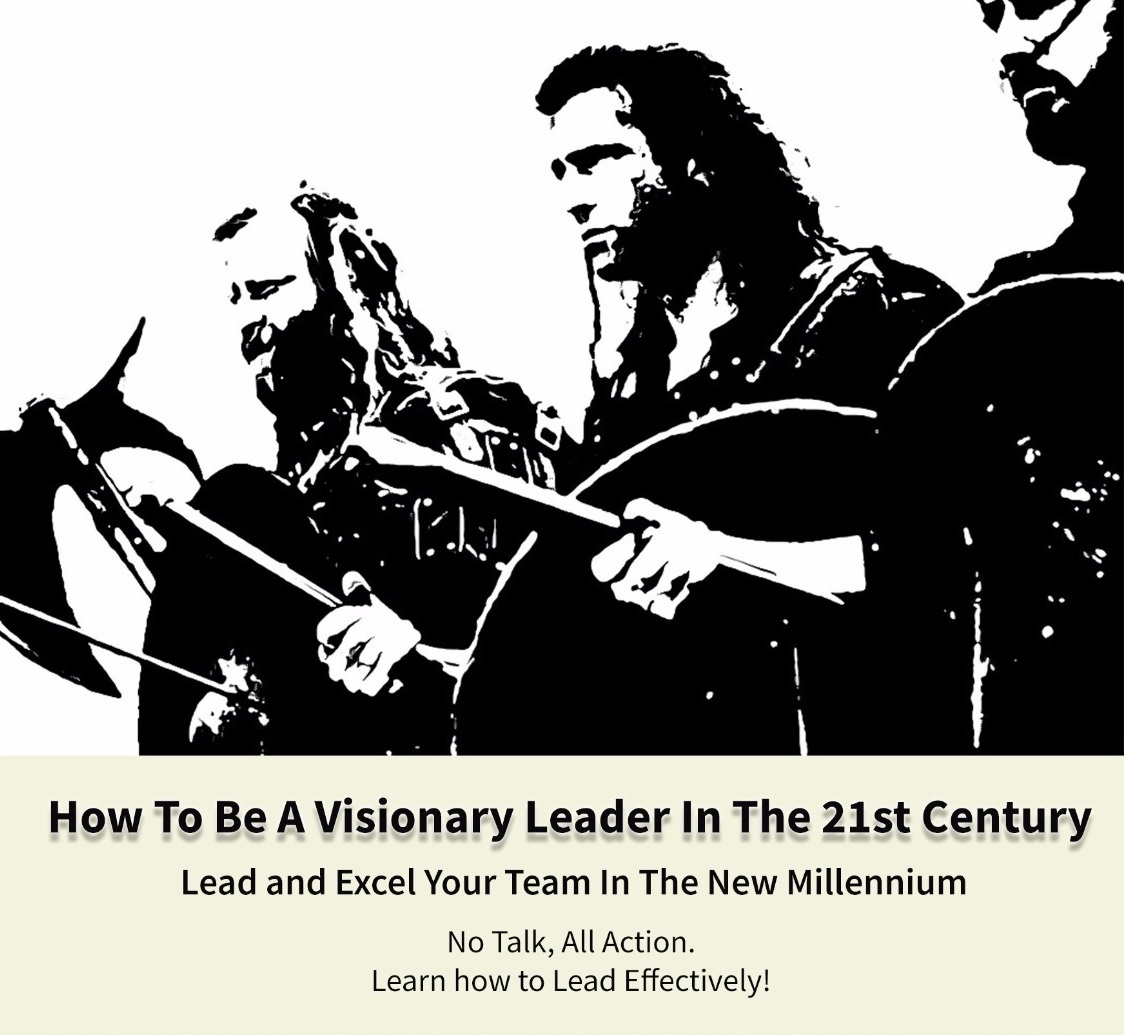 People buy into Leaders before they buy into Vision! Get yourself equipped with the skills sets required for you to make your business profitable.
How to be a Visionary Leader - Leadership program is a exclusive program that offers leadership opportunities to business looking to upgrade their income, quality of life, and career status.
It's been proven that business owners who learn to master the following qualities excel more in their life and business:
Visionary: Great leaders possess a vision. They are ultimately visionaries in real estate investing, constantly setting goals and achieving them. They can see far beyond the current situation, planning and strategizing to make their visions become a reality—and they bring others along with them for the ride.
Inspiring: True leaders have the ability and the desire to inspire others. It may be in the way they do things, the way they think, the way they include everyone, or it may be in the strength of their leadership itself. People who inspire others most often do it for the good of the whole group, seeing the vision for an ideal future.
Integrity: Integrity is probably one of the most important leadership qualities. Integrity can show up through honesty, humility, ethical behavior, compassion for others, consistency, reliability, and trustworthiness.
Decisive: Leaders know when to make the hard decisions. They do it based on integrity with a consideration to each party as well as the whole group. They make decisions confidently, and they aren't afraid to make unpopular decisions if it benefits the team in the end.
Communicate: Great leaders know how to communicate well with others, and that includes receiving communication, whether it's questions, constructive criticism, or seeking the assistance of someone else who may know better.
Leaders are made not born: Behavioral Theories believe that people can become leaders through the process of teaching, learning and observation. Leadership is a set of skills that can be learned by training, perception, practice and experience over time.
If you have what it takes in attitude and mindset, join us for a 2 days Session on Transformational Leadership to bring your organisation to extraordinary excellence.
Or you are thinking of:
-Refreshing your leadership skills
-Advance to a higher leadership role
-Starting a new business
-Preparing for risks and opportunities
In competitive market conditions, how can you continue to impact growth and build new business capacity?
It starts from investing in ourselves.
Date: Schedule can be weekdays(every Friday) /weekends

Venue: Kaplan @ Pomo
Time: 9am to 6pm
This training is exclusive to apsiring leaders who are committed to excellence in bringing the best in themselves and their business, leadership training framework is under National Standards of Training.
Potential Investment : $630 (Excluding GST) per module.
1 Lead Team - Learning on transformational leadership to create alliance and leadership qualities
2 Manage Change - Managing change on how to manage market changes and fulfil the maximum potential
3 Cultivate Workplace Relationships - Having good workplace relationships helps to make happier work environment
4 Enable People - People mangement skills are critical to close customers and ensure co broke can be well managed
5 Manage Achievement of Results - Achievement of results is critical to the sales success of your business
6 Manage Self - Managing and having self directed leadership can help to boost your life and business success
*2 more electives can be taken to achieve a Certification status, this Achievement will be rewarded for an incentive under SOA for $1000 cash(more information can be advised by Skills Future about this incentive(SSG Singapore)(A Qualification award under WSQ), for elective modules you may discuss more with me for more information. ** Rewards are for Singaporeans only.
Total of 8 modules to achieve Professional Certification: Rewards are applicable for Singaporeans(up to $2000 can be rewarded for achievements of these professional certifications)
For Singaporeans, born earlier than 1977, above fees are subsidised at 90%, (Fees will be only after GST $107.10)
Require more information or keen to proceed. Please enquire with me. Renu: +6588218173.