Be Brave is a dance event that promotes self discovery, courage and authenticity.
About this Event
Want to try something new, step out of your comfort zone or express and discover about yourself through movement?
This event, Be Brave was organised with the intention to allow people discover about themselves, be comfortable in their own skin and have the courage to express themselves authentically through dance.
The event will consist of a dance workshop (details in poster) and some #bebrave challenges on instagram and facebook that you are welcome to hop on and take up.
If it means something to you or it interest you, we welcome you to join us:)
Register here for SGD30 tickets: https://tinyurl.com/y55d6je8
https://www.instagram.com/bebravesg/
https://www.facebook.com/bebravesg/
Look forward to meeting you at the dance workshop!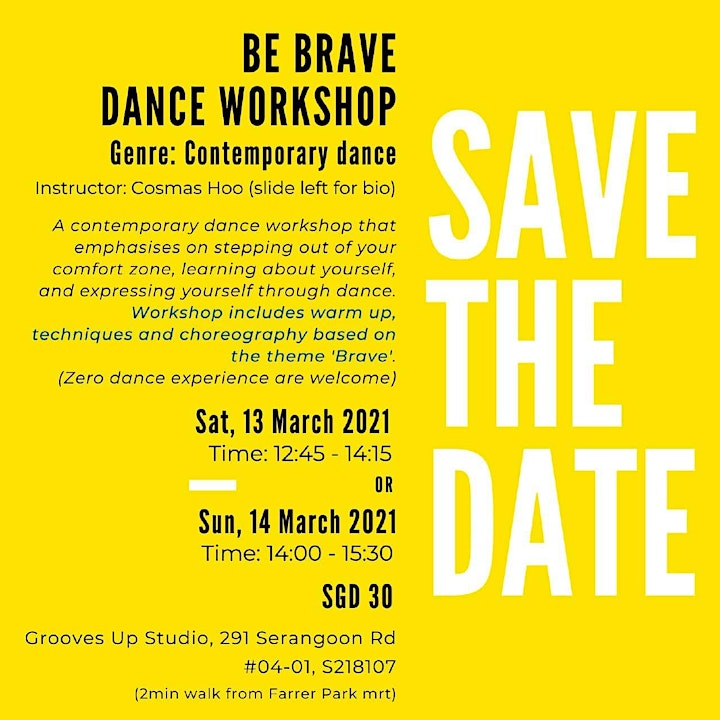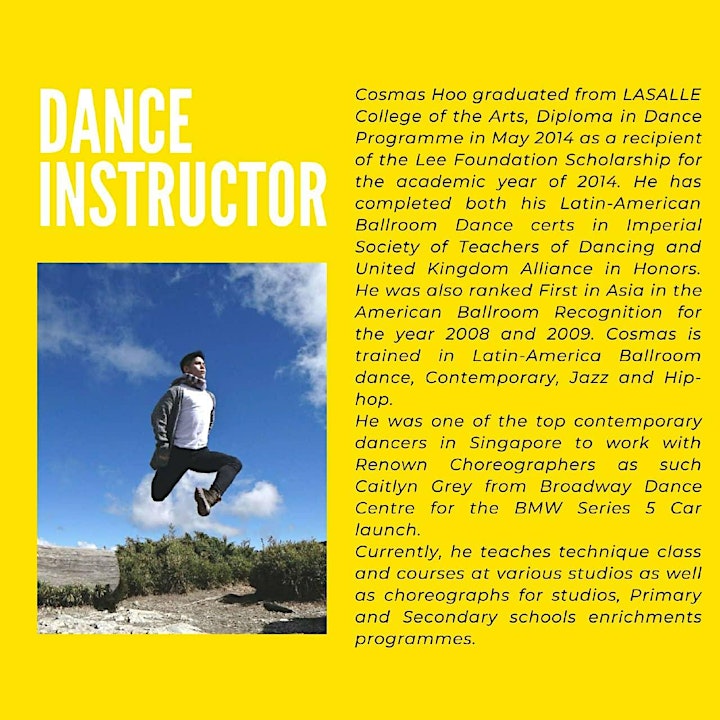 Date and Time
Location
Refund Policy