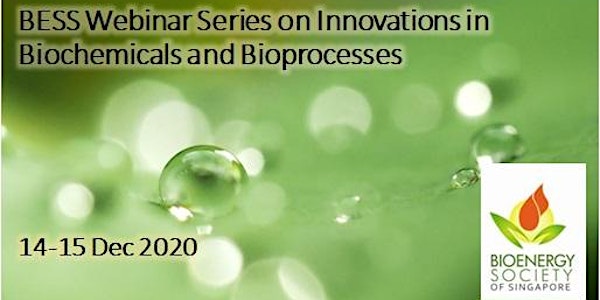 BESS Webinar Series on Innovations in Biochemicals and Bioprocesses
Innovations in Sustainable Chemicals, Synthetic Biology, Novel Food, and Waste to Resources
About this event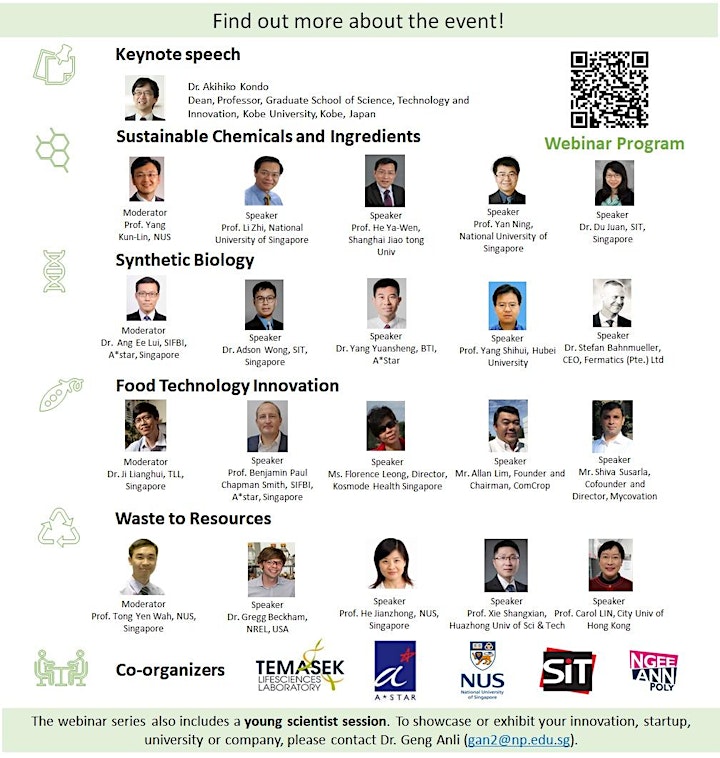 The BioEnergy Society of Singapore (BESS) is bringing to you a Webinar Series on Innovations in Biochemicals and Bioprocesses on 14-15 December, 2020. Held online using the Zoom platform, leading academics and researchers from top universities and research institutes around the world will be giving their insights into the latest technologies and developments in biological process and products. Professors, CEOs, and Scientists will talk about their current research from Singapore, China, Japan, USA and etc. Topics include synthetic biology, sustainable chemicals and ingredients to food technology innovation, and waste to resources.
Join us to get updated on the latest innovation and connect with innovators from both academia and industrial professional worldwide. BESS aims to bring knowledge on sustainable development through biobased processes and systems to the general public, industry and academia. Join us as a member to learn more about our activities and events, while meeting with like-minded members. Find more details at www.bess.org.sg.
Attendance is FREE for the Webinar. Register today!
The webinar links in Zoom will be sent to your email prior to the webinar dates.