BFEC 40:31 "Finishing Well" by Rev David Wong on 25 Oct 2021 (on Zoom)
Rev Dr David W.F. Wong will share with the BFEC 40:31 Seniors Ministry from his book "Finishing Well: Closing Life's Significant Chapters"
About this event
In life, how we begin and continue is important. But ultimately, it is how we finish that really matters. Some of us have begun well. Some of us have continued well. But how will we finish? Will we finish well, or will we finish badly?
Rev Dr David WF Wong has authored numerous books including his latest publications Waiting: A Necessary Pause in Time and The Owl & the Fellowship of the Wise. He is the General Secretary of the Bible-Presbyterian Church in Singapore. During his pastoral ministry spanning 40 years, he served at Mount Carmel and Zion Bishan BP Churches. He also served with Haggai Institute, overseeing leadership training in Maui, Hawaii, for Christian leaders from over 100 nations. He and his wife Jenny have two married daughters and four grandchildren.
The 40:31 Seniors Ministry of Bethesda Frankel Estate Church regularly meets on Mondays from 10am to 3pm at Kampung Siglap Lifeskills Training and Retreat Centre at 10 La Salle Street, just down the street from our church at 4 La Salle Street. However, due to the current Covid restrictions and advisories from the government, we are meeting virtually on Zoom during this time. You may email 4031@bfec.org.sg to find out more.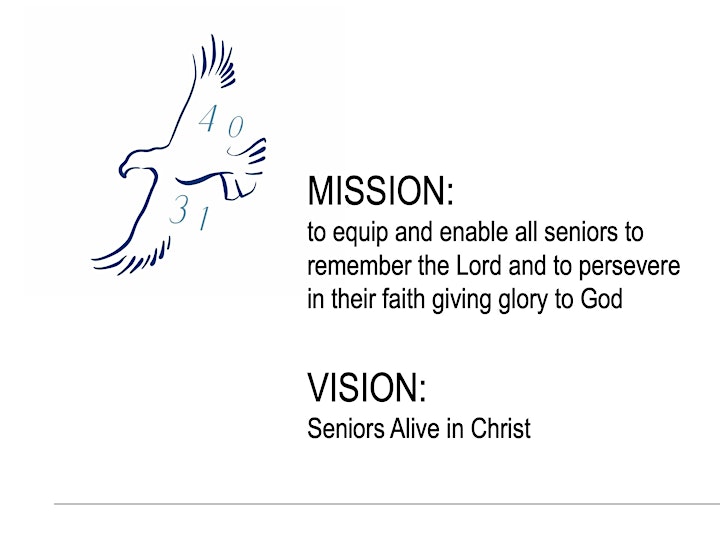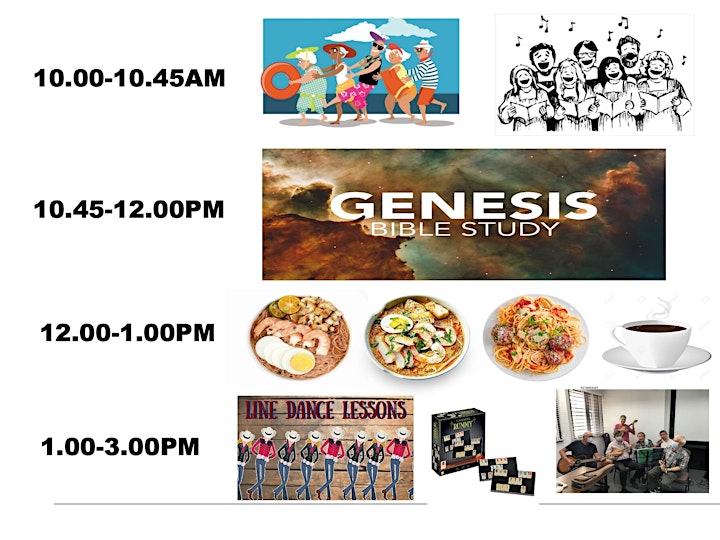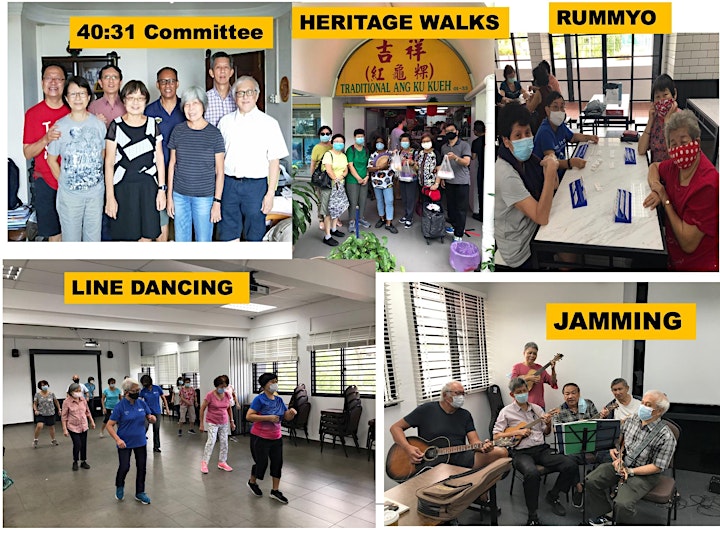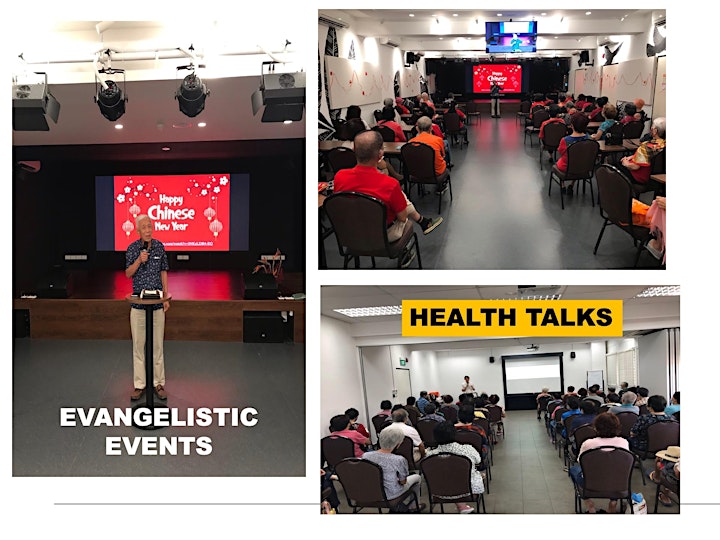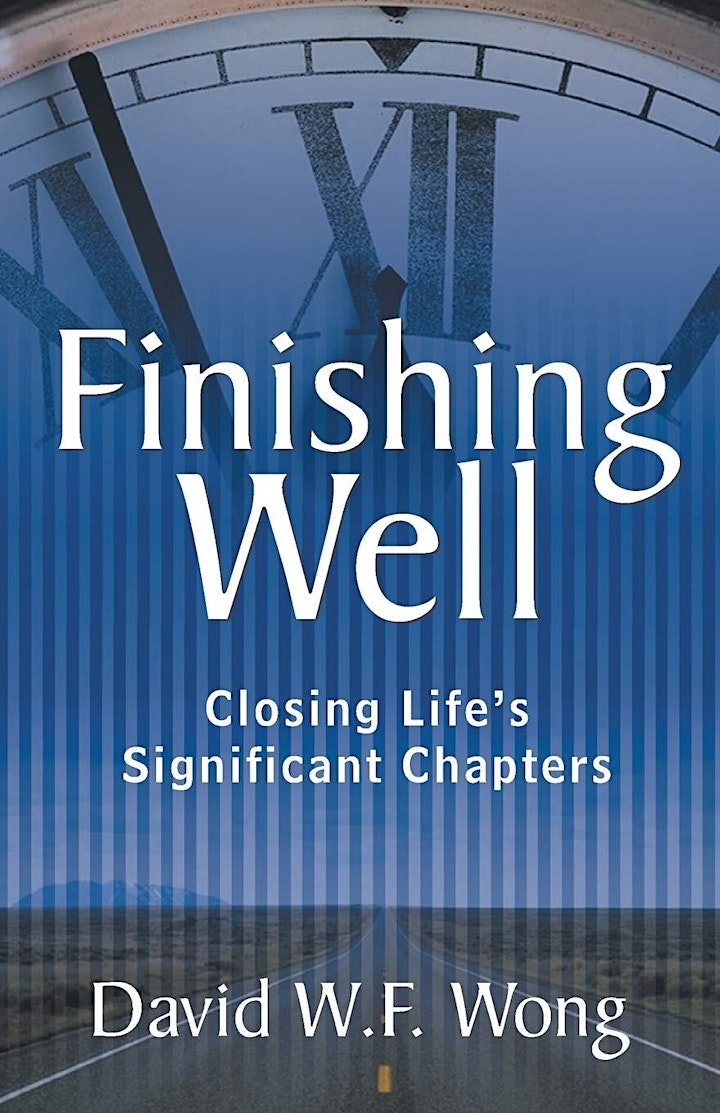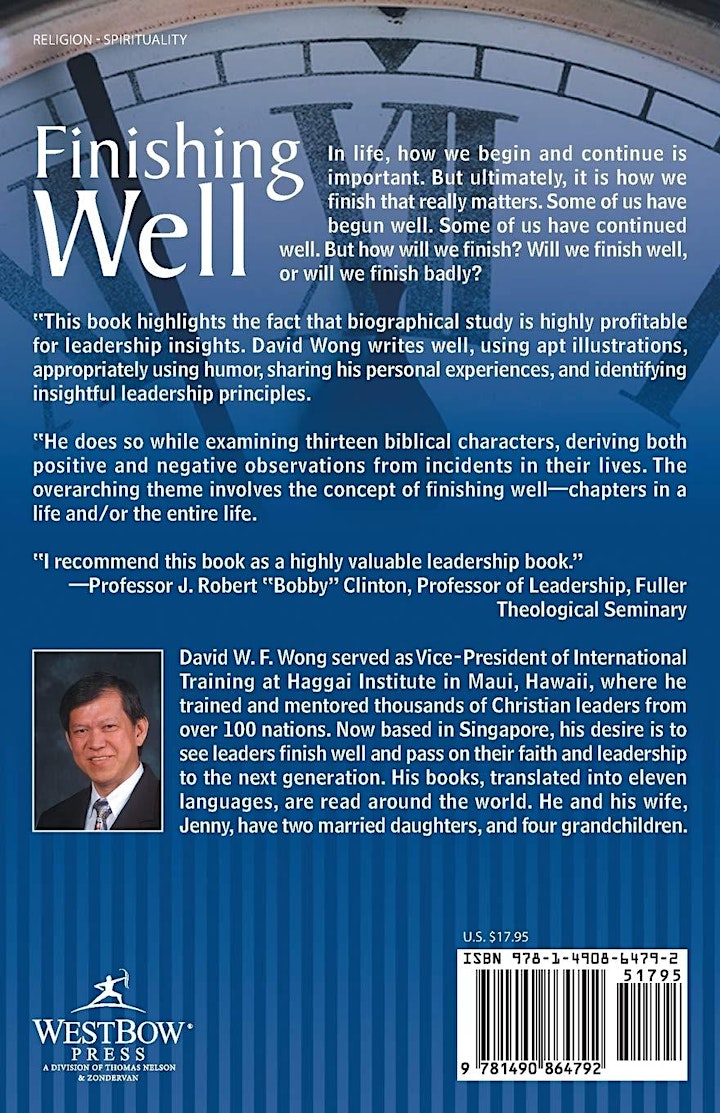 Organiser of BFEC 40:31 "Finishing Well" by Rev David Wong on 25 Oct 2021 (on Zoom)