BKI Previews in May & June
When and where
Location
Billy Kueek International Unit 3A02, Level 3A, Lift Lobby 1, Block C Damansara Intan, No 1, Jalan SS20/27, PJ Selangor, Selangor 47400 Malaysia
Description

THE BUSINESS OF TRAINING
DISCOVER WHAT IT TAKES TO LIVE YOUR PASSION PURPOSEFULLY & PROFITABLY
MASTER the ART OF DELIVERY and find out why International Speaker and Master Trainer Dr Billy Kueek is one of Asia's Best.
Interested to explore training as a career? Want to know more about the ABCs of training? Some of you are aspiring trainers, while others are already trainers and presenters who would like to up your skills.
At Billy Kueek International, we offer 3 types of training certifications, depending on your interest as well as passion:
MasterClass Train The Trainer

(MCTTT) for those who'd like a generic certification

NLP Trainers' Training

(NLPTT) for those who'd like to train & certify others in NLP

Hypotherapy Trainers' Training

(HypnoTT) for those who'd like to specialize in Hypnosis training
Join us for a FREE Session and get a chance to find out how you can turn your passion into a sustainable & superbly satisfying career.
Session 1: Fri, 22 May @ 7.30pm
Session 2: Tue, 2 June @ 7.30pm
Session 3: Tue, 16 June @ 7.30pm*
*Tickets will be released later for 16 June session
Let's discuss the when, what, who, where, why and how & talk about topics such as:
Why become a trainer?

Why training? Is it a business?

What income level can trainers expect?

What qualifications do trainers need?

What globally-recognized certifications are available to trainers?

What type(s) of training can I run?

How can I become a successful trainer?

How can I sell my training services to companies?

How can I learn to write my proposals in such a way that will ensure companies buy my services swiftly & speedily, all the time?
WHO MUST ATTEND THIS WORKSHOP
Corporate Trainers & Managers

Aspiring Trainers/Speakers

Teachers & Lecturers

Anyone curious about exploring the world of training & speaking

Anyone who wants to improve their training & speaking skills
---

Change your MINDSET for
ENDLESS POSITIVITY & POSSIBILITIES.
Many ask "What is NLP and what is it for?" or "I have heard about NLP but I would like more information" and "Is NLP for me?"
Come join one of our preview sessions of the very succesful Live By Design program. This FREE session is for you if you are thinking about taking NLP training.
NLP TALK
Session 1: Thu, 28 May @ 7.30pm
Session 2: Thu, 11 June @ 7.30pm*
*Tickets will be released later for 11 June session
Live By Design combines the techniques of Neuro-Linguistic Programming (NLP), Time Line Therapy™ (TLT), Hypnotherapy and NLP Coaching to provide you with the keys to unlocking your life's instruction manual which is within you.
NLP has been successfully applied by millions of people, in parenting, coaching, business, sports, edcuation, relationships and in fact, anywhere & everywhere people communicate and interact.
Live By Design program will allow you to empower yourself as well as become a certified coach to:
Discover how to get what you want in life

Enhance your personal performance

Achieve your goals &

Perform beyond your best

Overcome destructive habits &

Unleash your potential

Eliminate self-limiting beliefs &

Get rid of phobias

Generate new outlook & attract success

Develop compelling persona and charisma

Improve negotiation, influencing and leadership skills

Communicate effectively, persuasively and powerfully

Take relationships to a higher level

Enhance self-esteem and boost self-confidence for self & others

Manage stress and relieve anxiety

and much more.......
During the preview, we will share with you how NLP works, what are the benefits and what you can do with NLP after you complete the program. You will also find answers to:
What is NLP certification

Coaching as a Career

The training path & support you'll receive from your training company

How you would use NLP after training

Is this program for you
Whether you are considering personal development or considering a change in your career, looking for more focus or perhaps just want to learn more, come talk to us.
Thousands have benefited from this program thus far. Are you going to be next?
---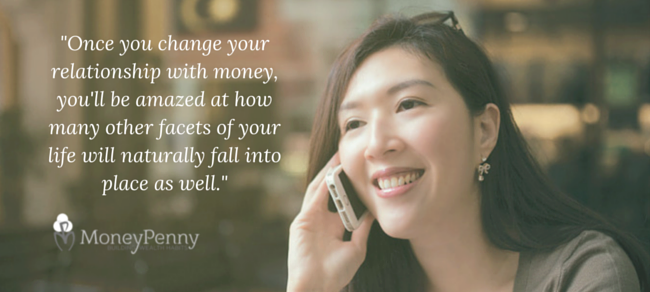 Learn the importance of Managing your Money in a
PROPER, PROACTIVE & PROFITABLE WAY.
According to the Malaysia Department of Insolvency, more and more youths under 25 years old are tackling bad debt and, more alarmingly, BANKRUPTCY, at a very worrying rate.
Through a general survey of more than 90,800 people, the Credit Counselling and Debt Management Agency (AKPK) found that most (23%) attributed the main cause of their debt issue to be due to POOR FINANCIAL PLANNING.
Money Habits that Make You Wealthy
Most people love to spend and shop. However when it comes to making money - especially managing money - it can suddenly go from being a pleasure to a source of anxiety or head-scratching.
With the custom-designed PennyWise Program, based on Money Management Maestro, Penny Choong's real-life applications and financial-savvy skills, everyone can foster good money habits that will re-align, reward & replicate prosperity.
PENNYWISE TALK
Session 1: Sat, 23 May @ 1pm
Session 2: Sat, 30 May @ 1pm

Come find out how you can empower yourself with PennyWise Program and achieve Financial Independence in 2015.
---

A POWER-PACKED Workshop That Combines Proven Techniques From NLP + Hypnosis + Time Line TherapyTM
"We are products of our past, but we do not have to be prisoners of our future." ~ Dr. Billy Kueek
How is it that as grown adults - with abilities to resolve, rationalize and reason - we still sometimes end up acting in ways that we later regret?
That said, there are also times when we are proud of ourselves for successfully having dealt with situations with appropriate actions and thereby, achieving desired results. So, how is it that we are sometimes able to take control of situations while other times we end up with regret and frustration?
Now, NLP Master Trainer & Hypnotherapy Trainer Lim Kit Wan combines her years of experience conducting corporate & public trainings, across cultures and industries on topics such as Neuro Linguistic Programming (NLP), Hypnosis, Time-Line Therapy™ and behavioral sciences, into a power-packed one-day workshop.
Date: Sat, 6 June 2015
Time: 9am - 6pm
This BREAK THROUGH! Workshop utilizes breakthrough combination strategies to empower you to unleash resources within you with the right technique and programming. You will:
Learn techniques for better state management and mental relaxation

Liberate yourself from limiting beliefs & learn success principles

Tap on your inner wisdom for problem resolutions

Discover your inner values that drives you

Recognize destructive patterns that hold you back

Experience hypnotherapy to release inner negativity & unleash your maximum potential

Resolve conflicts & make better decisions by tapping into your inner oracle

Learn how to set & attain your goals, be it for professional and personal matters
NLP states that if you do what you have always done, you will get what you have always gotten. Activate your resources now and Live By Design, Not By Default!
---

LIVE BY DESIGN IN 2015
DISCOVER HOW TO LIVE YOUR BEST LIFE & TAKE CHARGE OF YOUR SUCCESS
Which of these would you LOVE TO HAVE NOW?

Attract success

More money

Fulfilling career

Have better control

Better relationships

Happiness & positivity

Many are living life by default, accepting whatever life has thrown at them, the circumstances that they are in, playing with the cards they are dealt.

Wouldn't you rather have the life that you create and be able to live it to the fullest?

As you know, here at Billy Kueek International, we say "Live By Design, Not by Default!"

Breakthrough limiting beliefs, enhance positivity, make better decisions, discover your personal driving forces, resolve inner conflicts that may be freezing you, get rid of phobias and bad habits.

Achieve all this and also become certified as:

NLP Practitioner

Time Line TherapyTM Practitioner

Professional Hypnotherapist

NLP Coach
Details of the next Certification Training Program: Live By Design (LBD)
Date: 27 - 30 Aug + 3 - 6 Sep 2015 (Thu Sun + Thu - Sun)
Duration: 8 days
Time: 8.30 am - 8pm
Venue: BKI Office @ Damansara Intan , PJ (Google map link here)
If you want to discover how you too can live your best life & learn how to take charge of your life today, click here and drop us an email (Office@BillyKueek.com) or SMS +6012-434 9500 and we will get in touch with you to discuss further.
Billy Kueek International is a training company that specializes in talent enhancement training for corporate & public programs and offers NLP & Hypnotherapy certification programs at all levels - from Practitioner, Master Practitioner and all the way to NLP Trainer & Hypnotherapy Trainer level.
Numerous soft skills programs are also available, such as Applied NLP in Sales, Applied NLP in Leadership and Coaching, and MasterClass Train The Trainer programs.
By now, as you are reading this, know that you are in charge of your own happiness and success. Personal enhancement and development are now within your grasp; take action now!