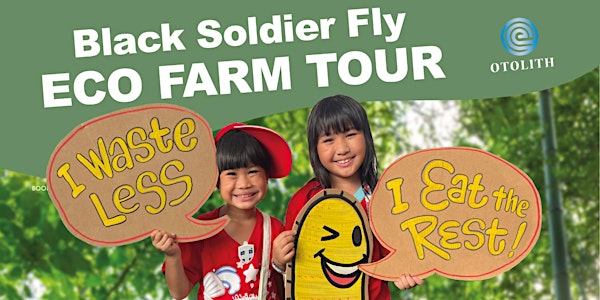 Black Soldier Fly (BSF) Eco Farm Tour
Get to know our Black Soldier Flies (BSF) and Eww'll Love Them! Feed fish and quail and learn about our amazing closed loop ecosystem!
When and where
Location
Sustainability@Tampines Park 144 Tampines Street 12 Singapore, 521144 Singapore
About this event
Treat your kids to an eye-opening and hands-on learning experience.
Our eco farm tour is 1.5 hours of education wrapped in loads of fun!
See the innovative ways that food waste issues can be resolved and learn how the docile Black Soldier Fly (BSF) uses its magic to turn trash into treasure. Your children will also learn about the importance of various stages of the BSF's life cycle, and how it can play an important role in creating a more sustainable future for all. In addition, they'll visit our community farm, help fertilise plants with BSF frass and, finally, feed fish and our cute quails with BSF larvae.
Our eco farm tour is designed for both adults and children (age 5 and above).
Note: Accompanying adults are considered participants as well, even if just to take pictures, and so would need to purchase tickets too.
https://www.facebook.com/otolithenrichment/
https://www.instagram.com/otolithenrichment/
https://otolithenrichment.com/